Referral Directory Search Results
Analisa Macias, M.A.
1910 7th St.
Boulder, CO 80302
phone: 720 220 2092
My clinical work centers around facilitating the client's awareness of developmental and attachment issues and their effects on current behavior and mood. Using Gestalt, EMDR and somatic techniques, I combine the rigors of developmental neuropsychology with the subtleties of movement and energy.
Julie Mack, Ph.D.
Julie Mack, Ph.D., P.C.
7916 Niwot Road
Niwot, Co 80503
phone: 970-227-2740
Move beyond surviving to thriving! My areas of therapeutic expertise include Personal Growth, Self-Improvement, Trauma/PTSD, Emotional Balancing (Anxiety, Depression, Mood Dysregulation/Bipolar), Consciousness, and Spirituality. I frequently use EMDR (Eye Movement Desensitization and Reprocessing) to help clients make desired physical, emotional, behavioral changes and/or spiritual growth and integration. In addition to office sessions, I conduct Equine-Assisted Psychotherapy. Horses are grounding, powerful, and uplifting. By reminding you how to access inner wisdom, horses help you discover your authentic self. Animal Communication is also my pleasure and joy. As valued members of the family, pets are affected by the emotions of their people. They love helping you know who you really are. www.juliemackphd.com juliemackphd@gmail.com
Sue Maclaren, L.P.C., C.A.C. III
phone: 720-312-2612
Certified Facilitator of The Work of Byron Katie. Over 20 years of experience in addictions and mental health field
Amy Maddox, M.A.
Pikes Peak Counseling
19753 East Pikes Peak Court, Suites 102 & 103
Parker, CO 80138
phone: 720 244 0899
Individual, Family and Group Counseling. Specializing in Child and Adolescent Counseling in a variety of different areas including but not limited to divorce, blended families, grief and loss, social skills, school and family-related issues. Visit the Pikes Peak Counseling website at www.pikespeakcounseling.com.
Renee Madison, M.A., L.P.C.
The Intimacy Center
8771 Wolff Ct. #210
Westminster, CO 80031
phone: 303-257-7623
I work with couples, individuals, teens, children and groups. I utilize many therapy techniques according to what the client needs.
As Certified Sex Addiction Therapist (CSAT) I see couples, individuals, and have therapy groups for men who are sex addicts and a group of wives of sex addicts.
I do trauma work with Eye Movement Desensitization and Reprocessing (EMDR) for abuse and neglect victims including children.
I have 2 offices: Westminster and Fort Collins.
Amanda Mahan
Restorative Integration
613 Kimbark Street
Longmont, CO 80501
phone: 720-438-4353 or 720-938-8715
Amanda offers psychotherapeutic services in English and Spanish for dealing with internal conflict, intense emotion and relationship conflict. Her training is in Contemplative Psychology and Dialectical Behavior Therapy (DBT). She is currently studying for her doctorate in Criminal Psychology and is conducting research in restorative justice and shame. For more information visit her website: www.restorativeintegration.com
Marilyn Haas Maher, Ph.D.
2350 17th Avenue, Suite 104
Longmont, CO 80503
phone: 303-775-3621
Interpersonal, psychodynamic therapy is the foundation of my clinical training, with more recent study of attachment and neurobiology research. I have been a licensed psychologist for twenty years, and have held faculty and supervisory positions with substance abuse counselors, disabilities services, military personnel, and medical residents and psychology interns. In my Longmont practice, I combine the insight gained within a supportive therapeutic relationship and a variety of intervention methods to help each individual grow toward emotional balance. Much of my focus is on helping adults resolve emotional problems arising from traumatic early relationships or those triggered within current relationships at home, at work, or socially. I accept insurance benefits, and am happy to discuss any questions about how I might be helpful.
Polly Mahoney, L.C.S.W.
1230 Wildwood Rd.
Bouldeer, Colorado 80305
phone: 303 494 0596
Looking for a counselor who accepts medicare and other insurance? Polly Mahoney has over forty years experience providing psychotherapy to individual adults, children, families, and seniors. A senior herself, Polly is familiar with issues of aging: she also works with anxiety, loss, loneliness, illness, depression, end-of-life, isolation, relationships and disability
Barb Maiberger, M.A., L.P.C.
Maiberger Institute
Barb Maiberger, MA, LPC is the author of "EMDR Essentials: A Guide for Clients and Therapists". She teaches therapists EMDR as an integrative trauma therapy through weekend trainings and consultation. Barb is a Licensed Professional Counselor in the State of Colorado and has a Masters degree in Somatic Psychology. She is an EMDRIA Approved Provider of the EMDR Basic Training and Consultant. Barb's knowledge, experience, keen sense of empathy, and a strong presence have motivated hundreds of therapists to incorporate EMDR into their practices.
Christopher Maier, M.A., L..P.C., M.A.
Whole Story
4340 E. Kentucky Ave
Glendale, CO 80246
phone: 303.477.7833
"When your story is no longer adequate for your life." Depth psychotherapy and spiritual-life coaching. Specialize in the overlap of three areas: love, trauma, and spirituality. Draw on 35 years of spiritual practices from Buddhist, Christian, Sufi and Diamond Heart school of inner work, former faculty member at the Transpersonal Counseling Psych. dept, Naropa.
Mickey Mangold, M.A., L.P.C.
phone: 303-388-4848
A practitoner of the healing arts for over 20 years, Mickey specializes in body-centered psychotherapy. This increasingly popular and effective style of therapy supports and works with the idea that the body and mind are not separate. Our bodies express our thoughts and emotions through sensation and movement, and our minds are continuously affected by the movements and habitual patterns of our bodies. In psychotherapy sessions, Mickey actively engages the body through awareness, movement, and touch to create interventions that deepen and support the process of psycho-emotional change. By taking the psychotherapy process from being a purely mental or intellectual activity to a connection with your entire body, you will naturally experience your true self in an accelerated and persistent way.
Dee Marcotte, L.P.C.
3035 W. 25th Avenue
Denver, CO 80211
phone: 303-829-6422
My practice covers a variety of areas. I refer to myself as a "general practitioner". My specialty areas are: couples, trauma and sex addiction
Jess Markowitz
Jess Markowitz, LLC
phone: 720-523-3139
I am an LSW, working with children, adolescents and adults. My areas of interest include gender/sexuality/LGBTQ-related issues, anxiety, mood disorders, disability (physical, developmental, intellectual), relationships, transitions and adjustments, self-esteem and body image, daily life stressors, trauma, play therapy, and issues around identity.
Chappell Marmon, L.C.S.W.
Boulder Valley Counseling
phone: 303-437-4158
Offering affordable, professional therapy for adults, families and couples. Specilizing in work with individuals wanting to improve their relationships, EMDR, and mood disorders (depression, anxiety, etc). I have an accessible and results oriented approach. Convenient office location in Downtown Boulder. Please contact me to set up a free consultation. To find out more, please visit my website: www.bouldervalleycounseling.org
Pamela T. Marsh, Psy.D., L.C.S.W.
360 South Monroe Street, Suite 390
Denver, CO 80209
phone: 303-316-5045
Over twenty years of mental health experience with both children and adults. Specialties include young children, trauma, mood and eating disorders, womens' issues and psychological assessment.
Joni Martin, M.S.
Neurofeedback of Colorado
1707 Main Street Suite 220
Longmont, CO 80542
phone: 303-829-2884
Joni Martin MSC/SC, has worked with children in the foster care system for the last several years. She is a Registered Psychotherapist, Licensed School Counselor and Child and Family Investigator. In addition, she is the Department Head for the International Journal for Counseling the Modern Human's, Be Sane division. She is currently the Director at Neurofeedback of Colorado which trains the brain using the NeurOptimal™ system.
Amos D. Martinez, L.C.S.W.
Psychotherapy Practice Solutions, PLLC
119 Meadow Station Road
Parker, Colorado 80138
phone: 303-881-2730
Amos Martinez doing business as Psychotherapy Practice Solutions is a private mental health practice agency offering supervision for State Licensing, consultation to mental health providers, and education in mental health practice ethics or jurisprudence concerns. Dr. Martinez is a managing partner with MHOnTheLine, LLC, a company that provides legal services and business management solutions to mental health providers.
Kathy Martone Ed.D.
Dreammagik, P.C.
1271 Lafayette St.
Denver, CO 80218
phone: 303 394 3928
I am a Jungian psychologist, published author, and artist/creator of SoulCatchers. I have studied 20 years with Richmond Greene, past chair of the New York Jungian Institute and 10 years with Dr. Jean Houston. I believe each of us holds within ourselves the necessary wisdom and skills required to resolve problems. As such, I specialize in depth work designed to call forth the Healer Within, incorporating a variety of techniques that teach people how to harvest the gifts within any painful life experience. In and of itself, this type of work produces a clear map of the psychological and spiritual terrain, giving you a powerful and provocative look at the key players inside. I use a highly interactive style that often leads to rapid and long lasting changes. Helping people understand their dreams while learning to contact other sources of inner wisdom is what I do best. I specialize in dream work, women's spirituality, work with incest and sexual abuse survivors, inner child work, shamanic journeys, relationship and marriage counseling, as well as regular dream retreats. Please feel free to check out my website (www.dreamagik.com) for more details.
Molly Martyn, M.A.
Positive Lifestyle Solutions, LLC
phone: 720-252-1040
Hello, my name is Molly and I would be happy to be a partner in your emotional health pursuits. My practice is based in the Denver metro area. I work primarily from an integrative therapeutic approach. In my practice this includes cognitive behavioral therapy and existential therapy. Existentialism states that you do not simply exist, but rather always decide what your existence will be, what you will become in the next moment. Existentialisim is about self-determination and the will to overcome. Cognitive behavioral therapy (CBT) is very popular and effective. It is based on the idea that our thoughts cause our feelings and behaviors, not external things, like people, situations, and events.
Miriam K Maslanik, M.A.
Mountainside Counseling
phone: 720-402-0267
website:
www.mountainsidecounseling.com
Send Email To This Therapist
My passion lies in helping women develop a healthy relationship with food. This means working on the issues that lead to eating disorders, disordered eating, compulsive overeating, binge-eating and 'yo-yo' dieting. These issues may include relationship problems, depression, anxiety, obsessive and compulsive behaviors in other parts of your life, etc. Effective therapy for food-related behaviors also includes training to help you break the destructive and problematic diet-binge cycles, while learning to pay attention to your body's own hunger and fullness signals. Therapy is compassionate, nonjudgemental, and understanding.
My clientele are women from 18-75! At the request of the client, I will be happy to include partner/spouse/family/friends in therapy, when that involvement enhances her success.
See Full Profile
See All Therapists
Advanced Search
Find Groups
Nikolas Maslow, M.A., L.P.C.
Acumen, LLC
1634 Walnut Street Suite 221
Boulder, Colorado 80302
phone: 719-214-0004
I provide individual therapy, group and individual supervision for recent master's level graduates and have been providing counseling services for over 7 years. I have worked with clients struggling with co-occurring mental health issues and substance abuse issues for several years, as well as a wide variety of other populations. I received my graduate training in the Contemplative Psychotherapy Master's Program at Naropa University. I have received post-graduate training in group therapy, family therapy, trauma and anxiety, mindfulness-based interventions, and substance abuse counseling. I have trained under some of the most influential clinicians in the country and am eager to share my experience and passion with you.
Ted I Mathis, M.A., L.P.C.
Resonance Counseling
5640 Ward Road, Suite 385
Arvada, CO 80002
phone: (720) 319-1267
I am a Licensed Professional Counselor (LPC) trained in Prepare/Enrich assessment (for couple's counseling). I have also completed both Level I and Level II of the Eye-Movement Desensitization and Reprocessing (EMDR) training. I specialize in couple's therapy and also in the treatment of survivors of trauma and abuse. My office is in Arvada, CO, on Ward Road. For more information, see my website at http://www.tedmathis.net/
Taya Matoy, M.A.
2990 Glenwood Dr., Ste 102
Boulder, CO 80301
phone: 720 323 8224
Offering Opportunities for advancement in your personal and professional life through creative arts expression, psychotherapy and skills acquisition, always emphasizing and celebrating diversity.
Lisa Mazzola, M.A., L.P.C.
P.O. Box 678
Lafayette, CO 80026
phone: 303-845-0669
Everybody needs help once in a while and you are no exception. A crisis does not have to be a bad thing. For the past 20 years I have helped people use their crises to propel themselves into a better life. Become the person you always wanted to be. I am a Licensed Professional Counselor as well as a Licensed Spiritual Health Coach.
Alan McAllister, CCHt, Ph.D.
Whole Being Explorations
1800 30th St., Ste 307
Boulder, CO 80304
phone: 303 545 5562
Transpersonal Psychotherapy, Hypnotherapy, Energy Psychology, Spiritual Guidance, Peak Performance, Transitions, Anxiety, Patterns and Habits, Regressions (Present and Past Life)
Mary Ann McAndrews, M.A., L.P.C.
phone: 720-365-5081
One or more traumas can lead to chronic anxiety and depression, as well as problems with thinking and functioning. EMDR is a ground-breaking treatment technique which has helped many victims of trauma, including first responders affected by the tragic attacks in Oklahoma City and New York, Vietnam and Iraq service veterans, and victims of violent crimes and domestic abuse. Many who have suffered single or repeated trauma in childhood have been helped by their treatment with EMDR. For more information on this highly effective approach, go to www.emdria.org. Private pay accepted, and third party documentation provided. Evening and Saturday appointments. Sliding scale available. Southeast Denver location.
Sharon M McCaffrey, L.C.S.W.
410 Main Street
Longmont, CO 80501
phone: 303 437-7812
Leslie McCleary, L.C.S.W.
Fertile Ground Integrated Wellness Center
1091 South Gaylord Street
Denver, CO 80209
phone: 720-236-9789
I am a Licensed Clinical Social Worker. I provide individualized and solution-focused therapies in a safe, supportive and nurturing environment. Together we will work to achieve the wellness in your life that you deserve. You will find the motivation to embrace your hopes and goals, as my practice fosters an atmosphere of healing, recovery and empowerment.
I believe there are solutions to problems. I believe that everyone has the capacity for personal growth and lasting change. I believe that personal wellness is the key to a healthy, productive and harmonious life.
My Practice Offers: Individual, Couples & Group Therapy
In the Areas of: Postpartum Depression & Anxiety, New Mom's Wellness & Support, Women's Health Issues, Grief & Loss, Relationship Difficulties, Traumatic Experiences, Transition to Parenthood and Life Changes.
Annie McClure< BSOT. CHT
Front Range Hypnosis, LLC
4800 W. 80th Ave Suite 281
Westminster, Colorado 80030
phone: 303-875-2663
Front Range Hypnotherapy, LLC website: anniemcclure.com
I have a degree in Occupational Therapy, Columbia University Medical Center, NYC and practiced in that field for over 20 years I am qualified in Advanced Medical Hypnotherapy and Pain Management through the Denver School of Hypnotherapy. I received my certifications in both Whole Health and Transpersonal Hypnotherapy with Zoileta Grant in Longmont. In addition to working with smoking cessation, weight reduction, allergy management, gastric and laryngopharyngeal reflux, I work with men for symptom reduction and management of Benign Prostate Hyperplasia. I also work with test and performance anxiety reduction.
Refer to website for Front Range Hypnotherapy for further information.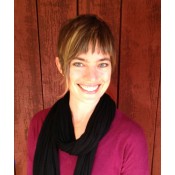 Leslie A. McCormick, M.A., L.P.C.
Revolutions, L.L.C.
5378 Sterling Drive, Studio 2
Boulder, CO 80301
phone: 720-284-1197
website:
www.movementrevolutions.com
Send Email To This Therapist
A somatic psychotherapist and registered dance/movement therapist, I am passionate about nurturing change through collaboration with my clients. I believe meaningful and enduring change comes about through a combination of authentic relationship, accessing and respecting the unconscious, courage, new experiences, and practice.
I blend subtle somatic techniques, dance/movement therapy, dreamwork, and close attention to words and stories to facilitate clients' access to the potent keys of transformation that lie within.
My areas of particular interest and specialization include working with the somatic impacts of oppression, trauma, body image, anxiety, depression, chronic illness, and self-actualization.
I also work with child clients through play therapy and dance/movement therapy.
You may learn more at www.movementrevolutions.com
See Full Profile
See All Therapists
Advanced Search
Find Groups
Jessica McCrea, Psy.D.
1244 Pine St.
Boulder, CO 80302
phone: 303.247.0408
I am a psychologist with 17 years of experience. I have had two thriving practices, first serving clients in the Los Angeles film industry, now working with adult individuals and couples in downtown Boulder. I am intent on helping my clients overcome their suffering, become better regulated and achieve greater authenticity.
My expertise is in psychoanalytic therapy, interpersonal neurobiology (the study of relationships, the mind and the brain), and positive psychology.
I incorporate powerful tools such as Brainspotting, EMDR, and mindfulness practice into our work to help you to move through emotionally charged issues and make lasting changes.
In addition to providing psychotherapy, I offer business coaching to professionals.
Feel free to call me for a complimentary 15 minute consultation.
Catie McDowell, L.M.F.T.
75 Manhattan Drive, Suite 202
Boulder, CO 80303
phone: 303-494-6877
Catie brings twenty years of experience to her work as an individual and couples therapist. She has been in private practice in Boulder for over 10 years as a general psychotherapist with specialties in Pregnancy and Post-partum Adjustment, Mood issues, and Trauma. For more information about her work, go to www.catiemcdowell.com
John "Jack" David McInroy
Southmoor Psychological Services
6825 E. Hampden Avenue
Denver, CO 80224
phone: 303-573-9258, office, 303-929-25
I am a licensed psychologist with 30 years experience in Aurora and Denver. Specialities: Anxiety, Depression, substance abuse, couples counseling, Employee Assistance program. Psychological testing. special interest in Veterans issues.
Tammy Lea McKaskle, M.A.
Balanced Transitions
1503 Yarmouth Ave.
Boulder, CO 80304
phone: 3039466070
I graduated from the Contemplative Psychotherapy department at Naropa University after an undergraduate education at the University of Washington. I have five-years experience in the mental health field.
I specialize in life transitions and loss/grief. Related fields in which I also have experience are trauma recovery, sexual abuse/trauma, depression, anxiety, and eating disorders.
My use of mindfulness and acceptance-based techniques encourages a compassionate exploration of your experience, and a collaborative relationship towards balance and well-being. Additionally, my training in neuropsychology will inform our work towards integrating the many levels of mind, body and spirit.
To learn more about me (photos, location, orientation,etc.), I invite you to visit my website at www.balancedtransitions. com.
Sarah McKelvey, M.A.
Healthy Mind & Body of the Rockies
2305 E. Arapahoe Rd., Suite 123
Centennial, CO 80121
phone: 720.663.8827
As a master's level psychotherapist, I practice out of the humanistic-existential tradition of human potential: nurturing, encouraging, and uplifting the human spirit who seeks help because it suffers, is wounded, or is lost. I work with individual adults in the rejuvenating space of a wellness center. I have developed a keen ability to deeply come to access and understand clients' true, beautiful, glorious selves. I help clients navigate life transitions, grief and loss, mood instability, anxiety, stress, low self-confidence, chronic worry, relationship challenges, addictive behaviors, and time / space mismanagement.
If you may be interested in working with me, take me up on my offer of a free consultation session, where we'll begin to explore together. Please see further details at www.hmboftherockies.com/file/Sarah_McKelvey.html.
Rob McNamara, M.A.
phone: 303-842-6018
Rob is a professor of Human Development and Transpersonal Psychology at Naropa University where he trains psychotherapists. Rob offers his clients unique perspectives on working with their issues from vantage points unavailable to more conventionally oriented therapists. You will be challenged to both embody the fullness of your situation and supported in liberating yourself from the grips of your issues. Not only will Rob help bring greater resolution to your most pressing demands in life he will also orient your attention, body and mind to your excellence and greatness in life. Where most therapy gets lost in problems, Rob's psychotherapeutic approach yokes together working with your limitations and your greatest genius.
Schedule an appointment today to reserve your session. To learn more about Rob visit www.RobMcNamara.com
Emily McNeil, M.A., L.P.C.
2680 18th St. Suite 150A
Denver, CO 80211
phone: 303-817-0730
I offer counseling for young children (0-8), caregivers and families, pregnant women, and foster/adoptive parents. I use play, movement, and the family's inherent wisdom to support families through challenging times. My specialties include working with traumatized children (including those who have experienced medical trauma), strengthening attachment relationships among family members (particularly in foster/adoptive families), helping children who have sensory integration problems, and providing support to families with children with developmental delays and complex medical histories. I also have years of experience working with children on the autism spectrum and with helping mothers experiencing post-partum depression. In addition to individual and family counseling, I offer parenting classes and therapeutic groups for children.
Veronique Mead, M.D., M.A.
Boulder, CO 80301
phone: 303 527 0551
Specializing in Health Symptoms, including Chronic Illness, through body-based therapies, which address long-term effects of trauma and stress. Facilitating congruence between passion and livelihood, balance in personal and work life, to support optimal functioning.
Tristin Mead-Rodrigues, M.S., L.P.C.
Tree of Life Wellness Services, LLC
2640 W. 28th Ave.
Denver, CO 80211
phone: 720-280-4368
I provide a variety of services to help clients feel healthy, vibrant, and whole including professional counseling, nutritional consultations, EMDR, and Reiki energy work. I see adults, couples, and teens. I specialize in emotional eating issues, changing patterns, self-esteem, relationships, depression, and anxiety. I also help people with nutritional consultations to lose weight and meet their wellness goals. I have a practical, down to earth, compassionate style and try to help clients feel comfortable talking with me. My ultimate goal is to help clients create a healthy, satisfying, and balanced life for themselves. Call today to schedule an appointment!
http://www.treeoflifewellnessservices.com
Josh and Tasha Medley, M.A.
New Leaf Counseling
5350 Manhattan Drive
Boulder, CO 80305
phone: 7202630358
Life difficulties can be challenging - but very positive outcomes can come from facing them. Transformation and healing truly do happen. They come from new experiences and insights, and getting support to try new behaviors in a supportive context. The wholeness of you is capable, unafraid, dynamic and alive - as you get more deeply in touch with your wholeness, things move. Compassion, understanding, and new growth arise.
I hold a strong, gentle safe space where you can collect yourself and in that, I help you find clarity with what's happening. This dissolves obstacles – sometimes quickly. Specialties: depression, anxiety, grief, trauma, men's issues, couples . Come for a free first session with no obligation to see if working with me is a good fit.
Tasha K. Medley, M.A.
Play Therapy of Boulder
2300 Canyon Blvd. Suite #5
Boulder, CO 80302
phone: 720 296 5857
Are you worried and/or frustrated with some of your child's behavior? Play therapy is the research based treatment of choice for children struggling with: trauma, adoption and foster-care, hospitalization and illness, abuse, divorce, grief, anxiety and withdrawn behavior, aggression and acting out behavior, depression, and neglect. I can help you have a more harmonious and enjoyable relationship with your child. Research shows play therapy can help children learn: to respect themselves and others, identify their feelings and that their feelings are acceptable, self-control, to be creative and resourceful in confronting problems, self-direction, self-acceptance, and to make responsible choices. Why wait to help your child gain a sense of understanding and comfort over difficult situations? Call today for a free consultation.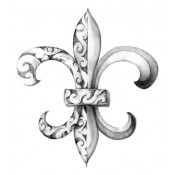 Andrea Meier, Ph.D.
Flourish! Personal Coaching and Consulting
phone: 303-810-9125
website:
www.flourishwithcoaching.com
Send Email To This Therapist
See Full Profile
See All Therapists
Advanced Search
Find Groups
Rob Meltzer, M.A.
Northlight Family Services
8771 Wolff Court, #215
Westminster, CO 80031
phone: 303.650.2944
WRob Meltzer, M.A., C.E.P. is the founder and executive director of Northlight Family Services. Rob enjoys helping families find the best path forward and supports them with compassion and honesty. He has evaluated and visited hundreds of schools and programs throughout the United States. He is a therapist, certified educational planner, and a full member in good standing of the Independent Educational Consultant Association (IECA). He is a certified gestalt and expressive therapist and has completed 400 hours of training with the Southwest Association of Gestalt and Expressive Studies. In the past, Rob has been a teacher, school principal, wilderness program director, therapist, and university professor. He holds a B.A. in Natural Sciences from the University of Vermont and a Master of Arts in Counseling Psychology from Prescott College.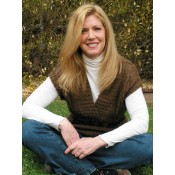 Helene R. Mentzel, M.S.W., L.C.S.W.
Ctr. for Holistic Psychotherapy & Coaching, LLC
357 S. McCaslin Blvd. Ste. 200
Louisville, Colorado 80027
phone: 303-664-5235
website:
www.helenementzel.com
Send Email To This Therapist
Helene Mentzel is a Licensed Clinical Social Worker in practice for over 20 years. She is trained in several modalities, including, but not limited to the following: EMDR, Somatic Experiencing, and Brainspotting. She specializes in Depression, Anxiety,Trauma,PTSD, & Postpartum Mood Disorders.
She runs support/workshops/groups for adults in significsnt relationships with someone with a Narcissistic Personality Disorder, including the following: parent(s), spouses, lovers, siblings, friends, and employers to help them overcome feelings of inadequacy, abandonment, need to be perfect,constant self criticism, and move towards enhancing a positive sense of self, empowerment, establishing good boundaries and creating healthy relationships.
See Full Profile
See All Therapists
Advanced Search
Find Groups
Stephanie Yost Mentzell, CPCC
The Whole Life Coach
phone: 303-325-3049
A Certified Professional Co-Active Coach specializing in leadership issues specific to women. With over 15 years working in women's empowerment initiatives and advocacy, her international phone practice thrives by igniting the fires of freedom and creativity under entrepreneurial endeavors and by helping mothers discover the "old me" underneath all the new roles. Aside from completing coaching certification and co-active leadership training with The Coaches Training Institute, one of the most highly regarded and accredited coaching and leadership training programs in the world, Stephanie also is a professional member of the International Coaching Federation, the Denver Coaching Federation and is the proud Founder of WiNGs (Women's Network Group of PA www.wngs.org). For a life-leadership sample session, visit www.TheWholeLifeCoach.com
Carrie Merscham, Psy.D.
Colorado Therapy Care, PC
950 Logan St, Suite 101
Denver, Colorado 80203
phone: 303-355-6682
Effective and compassionate individual and family therapy specializing in the treatment of anxiety, trauma and depression. Long and short term treatment available. See my website at www.coloradotherapycare.com for more details.
Brad Metzler, M.A., L.P.C.
Autonomy Therapeutic Services
825 E. Speer Blvd. Suite 209
Denver, Colorado 80218
phone: 720-878-2588
I believe we function best and perform at our highest level when we discover and nourish the autonomy and freedom in our lives. By understanding why we choose one thing over another, and accepting the anxiety inherent in this exploration, we control our world rather than being controlled by it.
Erica Michaels Hollander, Ph.D.
Hollander Institute for Human Development & Family Growth
10561 Sandstone Run
Littleton, Co 80125
phone: 303 978 9091
Doctorate in Human Communication Studies, Trainer, Educator and Practitioner in Psychodrama, Member Executive Council American Society for Group Psychotherapy, Psychodrama, and Sociometry, Member Committee on Professional Standards.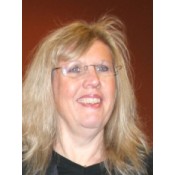 Sally Blevins Middleton, M.A., L.P.C.
Connect Therapies
P.O. Box 1847
Berthoud, Colorado 80513
phone: 720-340-1594
website:
www.connecttherapies.com
Send Email To This Therapist
Connect Therapies --- Areas Served and Specialties: Individual Counseling: Specializing in Child and Adolescent –– Family Counseling: Special Needs Families (ASD, Developmentally Challenged) -- Group Counseling,: Childhood Depression, Teen Depression, Social Skills Through Art (all ages), Monthly Expressive Art Group for Therapists, Women's Groups. LGBT friendly
Resource Provider for Sierra Tucson Treatment Center. 
Specializing in Creative Therapy with children experiencing learning difficulties including ASD, ADHD – developing and enhancing their communication skills. Social skills groups for developmentally disabled adults.
See Full Profile
See All Therapists
Advanced Search
Find Groups
Danelle Misch, M.A.
Relational by Design
207 Canyon Blvd. Suite 202
Boulder, CO 80302
phone: 502 417-3312
Relational by Design is a practice based on the core principle that people are designed to grow, thrive and heal in relationships and that through our lives we all seek to be seen, heard and valued.
As marriage and family therapists we work with the entire family in mind. My team and I specialize in working with those who are navigating a challenging life event or crisis, recovering from a past incident or having a difficult time transitioning from one stage of life to another.
RBD helps you to redefine and rebuild the relationships that matter most to you. Contact us to arrange for a free consultation, learn about our sliding fee scale and together we can explore how relational therapy can support you and those you love.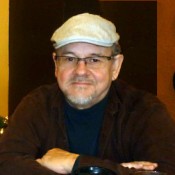 Bill Moats, M.A., L.P.C.
po box
niwot, CO 80544
phone: 720-253-4892
website:
www.billmoats.com
Send Email To This Therapist
Bill Moats, M.A.,L.P.C., is a licensed professional counselor, certified Gestalt therapist and nationally certified counselor. He is also fully trained in the use of EMDR trauma protocol. He holds degrees in art and anthropology as well as counseling psychology.
See Full Profile
See All Therapists
Advanced Search
Find Groups
Afra Moenter, Ph.D.
TearsAndLaughter, LLC
3014 Bluff Street, Suite 201
Boulder, Colorado 80301
phone: 303.258.1116
Dr. Afra Moenter offers in-depth Psychotherapy and Spiritual Guidance in Boulder, Colorado and throughout the U.S. Incorporating powerful skills from a variety of body-mind therapies, knowledge from the neurosciences, and wisdom born in mysticism, meditation, and spirituality, Afra supports her clients' innate gifts of growth and healing through the embracement of body, mind, and spirit. Afra offers psychotherapy for adults and adolescents with a focus on:
• Chronic and Terminal Illnesses • Physical and Emotional Symptoms of Chronic Stress and Trauma • Spiritual Exploration and Development
Afra offers weekend intensives to explore and heal relationship dynamics. In addition she offers mystical retreats, talks, and tele-classes.
For further information visit:
www.tearsandlaughter.com www.ordinaryawakenings.com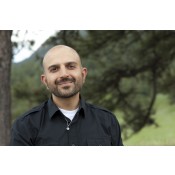 Pouria Montazeri, M.A.
You be You Counseling
5360 Manhattan Circle, Suite 205
Boulder, Colorado 80303
phone: 3038170758
website:
www.youbeyoucounseling.com
Send Email To This Therapist
You be You Counseling - A blending of love and wisdom in response to what is
"Don't turn away. Keep your gaze on the bandaged place. That's where the light enters you." ~ Rumi
I am passionate about working with individuals, couples, and groups. I love to create a safe, trusting, and an all-inclusive space as a fertile ground for our relationship that supports change, growth, and actualization in you. I would like to help you live a more creative, peaceful, meaningful, fulfilled, and open life that is not influenced by the residue of earlier traumas but from a resourceful place within you. I believe in the basic goodness you possess and the innate brilliance that has allowed you to go through everything you have to be here today. I also hold space for all the pain and suffering you have endured.
See Full Profile
See All Therapists
Advanced Search
Find Groups
Dorothy Moon, Psy.D.
777 S. Wadsworth Blvd., Bldg. 2, Suite 103
Lakewood, CO 80226
phone: 720-375-4071
Sometimes having an outside perspective - a person that provides knowledge, hope, empathy, and an honest representation - can help guide you down a path of deep healing and personal discovery. Therapy can support you in sharpening the tools you need to deal with your past and current struggles, bringing you to a new level of health and wholeness.
I recognize how difficult it is to reach out for help, as well as the courage it takes to make the first step. As a therapist, I am committed to creating a safe and supportive environment and to keeping your best interest in mind. I will work collaboratively with you to identify the obstacles in your life and to work through them in creative ways. My goal is to empower you to live life to the fullest.
Call today to set up your first appointment. You deserve it!
www.drdorothymoon.com
Reta Morrisette, M.A., L.P.C.
phone: 303-818-2634
I have been a psychotherapist in private practice for thirteen years. I work with individuals experiencing grief and loss, depression, anxiety, trauma and life transitions. I offer a compassionate, warm and non-judgmental environment. I use a holistic approach to therapy that includes cognitive behavioral therapy (CBT) and honors the relationship of mind, body and spirit. Working together, we will explore the meanings behind thoughts, feelings and behaviors that limit one's journey toward personal growth. We will create solutions to transform and overcome personal struggles. I tailor therapy to each individual's issues, needs, concerns and goals. Pleased contact me for a 30 minute initial session at no charge to determine if your needs and my skills are a good fit.
Laurel Mulholland, L.C.S.W.
75 Manhattan Dr
Boulder, C) 80303
child, adolescent, and adult pscyhotherapist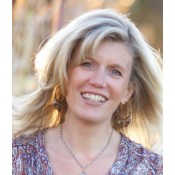 Joan Munson, Ph.D.
1137 Pearl Street
Boulder, Colorado 80302
phone: 720-335-2572
website:
www.joanmunsonphd.com
Send Email To This Therapist
I specialize in helping adults facing numerous life issues, including depression, anxiety, stress, job loss, divorce, parenting, and relationship issues. I also specialize in helping couples struggling with relationship issues.
www.joanmunsonphd.com
See Full Profile
See All Therapists
Advanced Search
Find Groups
Christina Murphy, M.A., L.P.C.
Creative Counseling Center
6021 S Syracuse Way Suite 216
Greenwood Village, co 80111
phone: 303.843.6000
Christina Murphy, MAC, LPC, is a Licensed Professional Counselor and received her Masters of Arts Degree in Counseling Psychology from Regis University. In addition she also was a Court Appointed Special Advocate (CASA), for 8 years. Christina has extensive experience in Family Preservation Therapy, which specializes in families in crisis. She uses Cognitive Behavioral Therapy, and Humanistic Techniques that include Expressive Therapies (Play Therapy and Sand Tray Therapy). She has experiences with adolescents, children, and adults of all ages.
Christina feels that all persons have the ability to make positive changes within themselves and at times just need a little guidance.
Mike Murphy
Child, Adolescent, Couples, & Family Practice
3005 47th St. Suite F1
Boulder, CO 80301
phone: 303.517.2185
Under the best circumstances, being an adolescent or teen can be hard! Naturally it's a time of conflict; increased responsibilities, peer pressure, and hormones providing just a few of challenges faced. When combined with breakdowns in the family support system, opportunities for depression, anxiety and lack of motivation can arise. I work with families to shed light on the distorted thought patterns within the home responsible for maintaining such emotional distress, and challenge them to discover their "self" by approaching their lives with more clarity and intent. Educated formally ay Regis U as a MFT, warmth, compassion, respect, and humor are the hallmarks of my practice. Please call for a free initial consultation or check out my website to learn more:www.michaeltmurphy.webs.com