Boulder Psychotherapy Institute
Advanced Training in Applied Existential Psychotherapy (AEP)
An Experiential Psychodynamic Gestalt Approach • Boulder, Colorado
For Therapists

Member Log-In

Articles of Interest

Take a Chance on Chance !!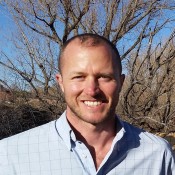 FEATURED THERAPIST
J. Delaine Taylor, M.S., L.C.S.W.
Bliss Psychotherapy & Consulting
4101 E. Louisiana Ave. Suite 447
Denver, CO 80246
phone: (720) 583-5335
website:
www.blisstherapydenver.com
Send Email To This Therapist
See Another Featured Therapist
I am able to work successfully with clients who arrive in my office with a diverse variety of reasons for seeking psychotherapy. No matter the situation or circumstances, motivations for seeking therapy, I can help assist in your search for bliss and help you on your journey to healing.
We each have the ability to journey from being stuck to unstuck; from feeling trapped to feeling free; from compromising our values to creating a life with integrity; from being preoccupied in thoughts from the past to creating a life in the present. I am dedicated to helping you navigate through your unique life circumstances and feelings so that you feel your life is authentic, a life in which you will thrive.
I look forward to developing a meaningful connection with you and starting that journey.
See Full Profile
See All Therapists
Advanced Search
Find Groups
Browse Therapists (see all)
Search for Therapists
Julie Emmerman, Psy.D.
Athletes Consultation & Psychotherapy
1634 Walnut St. Ste 221, Boulder CO
phone: 80302
Paul J. Rakowski, M.A., M.S., L.P.C., N.C.C.
Noeticus Counseling Center and Training Institute
190 East 9th Avenue, Suite #290
Denver, CO 80203
phone: 303-399-9988 ext. 103
Paul Rakowski is on staff with Noeticus Counseling Center and Training Institute since 2006 and serves as one of the Clinical Supervisors and as the Clinical Director for the Center for Addiction Recovery and Wellness. He has a Master of Arts degree from the University of Colorado at Denver in couple/marriage and family therapy, a Master of Science degree from Missouri State University in Biology, is a Licensed Professional Counselor (LPC),a National Certified Counselor (NCC),and an Approved Clinical Supervisor (ACS). In addition to his clinical work, Paul has also serves/has served as adjunct faculty at both the University of Colorado Denver and at Naropa University. Paul has a strong interest in trauma informed care, health psychology, body image and exercise, couples counseling, addiction recovery counseling and clinical supervision.
Janet Joyce, Ph.D.
2523 Broadway St., Ste 201
Boulder, CO 80304
phone: 303 443 9408
Pamela A. Welch, M.A.
Soul Tranceformations
phone: (303) 988-0499
Pamela Welch, M.A., C.C.Ht. is a heart-felt psychotherapist, Certified Counseling Clinical Hypnotherapist and Certified Gestalt Therapist with training in numerous transpersonal approaches and body-mind healing modalities. She has a Master's Degree in Theoretical Psychology and over twenty years experience in the counseling field. Her compassionate sessions work gently and thoroughly to address the issues which are of concern to you by deeply resolving the underlying issues involved. She can help you successfully resolve the issues related to physical or emotional trauma, sexual abuse, PTSD, depression, grief, anxiety, low self-esteem, relationship and intimacy problems,compulsivity, weight or food concerns, smoking or other addictions, physical illness and spiritual emergence. Go to www.soultranceformations.com for more information.
See More Therapists
Search for Therapists
© The Boulder Psychotherapy Institute. All rights reserved. site/bluetrope.