Boulder Psychotherapy Institute
Advanced Training in Applied Existential Psychotherapy (AEP)
An Experiential Psychodynamic Gestalt Approach • Boulder, Colorado
For Therapists

Member Log-In

Articles of Interest

Take a Chance on Chance !!
FEATURED THERAPIST
Cindy Busetti, M.A., L.P.C.
475 Palmer Ave., Bennett, CO 80102 - and 9185 E. Kenyon Ave., Ste. 120
Denver, CO 80237
phone: 303 349 7857
Spiritually sensitive and clinically informed therapy for children, adolescents, and families
Browse Therapists (see all)
Search for Therapists
Nyle Biondi, M.S., L.M.F.T.
Nyle Biondi, LLC
1800 30th St. Suite 304
Boulder, CO 80301
phone: 608-219-1744
I am a strengths-based systems therapist with experience working with adolescents, families, individuals and couples. I have a focus in working with transgender and LGB clients. I am a DBT-informed therapist and am experienced in helping people who struggle with mood regulation. Additionally, I have experience and interest in working with adults and children who have developmental disabilities, and their families.
Carol Ann Worthing, Ph.D.
Carol Ann Worthing PhD, Individual & Family Wholeness
240 Wilcox St
Castle rock, colorado 80104
phone: 303-663-5846
Carol Ann Worthing PhD, psychotherapist, counselor & life coach serving individuals, couples & families with evaluations, distress, personal growth & other life changes & issues.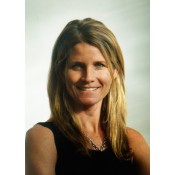 Kate Kripke, LCSW, L.C.S.W.
Prenatal & Postpartum Wellness Strategies
1244 Pine Street
Boulder, Colorado 80304
phone: 303-586-1564
website:
www.katekripke.wordpress.com
Send Email To This Therapist
Kate specializes in reproductive mental health and the prevention and treatment of Perinatal Mood and Anxiety Disorders. She is also the Colorado State coordinator of Postpartum Support International. You can learn more at www.katekripke.wordpress.com
See Full Profile
See All Therapists
Advanced Search
Find Groups
Trudi Howley
Twin Oaks Farm
5629 Prospect Rd
Longmont, CO 80503
Providing equine facilitated learning and therapeutic activities for the individual, families, and groups.
See More Therapists
Search for Therapists
© The Boulder Psychotherapy Institute. All rights reserved. site/bluetrope.