Referral Directory Search Results
RACHEL CAHN, M.A., L.P.C.
948 North Street
Boulder, Colorado 80304
phone: 303-818-7575
In my private practice, I work with committed couples using PACT to create secure functioning relationships, and with individuals using mindfulness and psychodynamic methods of embodied insight through EMDR and Hakomi.
As a trainer, I teach PACT Level 1 Therapist Training in Boulder. I also facilitate EMDR Trainings and lead EMDR Consultation groups for therapists in Basic Training and seeking EMDRIA Certification.
For more information, please visit my website at www.rachelcahn.com
Linda Cain, M.S.
PO Box 660
Boulder, CO 80306
phone: 720 299 8844
IECA Professional Member, IABMCP Clinical Member
Claire Callahan, M.A., L.P.C., RPT
Inner Workshop Counseling
6363 W. 120th Ave Suite 200
Broomfield, CO 80020
phone: 3039109401
Inner Workshop Counseling is a caring place that aids children, adolescents and families to learn to express their feelings and develop coping skills in difficult times. We work from a client centered perspective and believe that each person has everything they need within themselves to succeed. From individual counseling to play therapy groups, we help create the foundation for client's of all ages to increase self-esteem, build self awareness and blossom into their fullest selves. Therapist's work with clients and their families collaboratively to identify challenges and embark on a powerful process of transformation.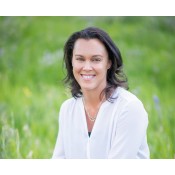 Diana Calvo, L.P.C.C
Diana Calvo Coaching
8800 W. 116th Circle #6052
Broomfield, CO 80021
phone: 720-507-3649
website:
www.dianacalvocoaching.com
Send Email To This Therapist
Offering coaching and psychotherapy for adults and couples. Therapy sessions offered in Broomfield, CO and online for residents of Colorado. Diana Calvo is trained in Somatic Experiencing and Psychobiological Approach to Couples Therapy.
See Full Profile
See All Therapists
Advanced Search
Find Groups
Kevin Cannella
On Purpose Counseling
3050 Broadway
Boulder, CO 80302
phone: (410) 913-5989
I work with adult professionals who are not getting what they want from life and empower them with agency and choice to live a life centered around what's important to them by helping them understand themselves and love themselves.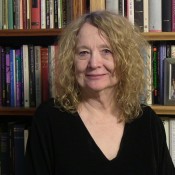 Betty Cannon, Ph.D.
Boulder Psychotherapy Institute
1140 Lehigh St
Boulder, CO 80305
phone: 303 249 8840
website:
www.boulderpsych.com
This therapist has a video.
Send Email To This Therapist
Betty Cannon, Ph.D., is the president of the Boulder Psychotherapy Institute. BPI trains therapists in Applied Existential Psychotherapy (AEP). AEP interlaces the insights of contemporary existential and psychodynamic approaches with techniques inspired by Gestalt and other experiential therapies. Betty is its founder. She holds doctorates in both literature and psychology. She is Professor Emerita at the Colorado School of Mines and Adjunct Professor at Naropa Univesity and Regis University. She is the author of many articles and book chapters on existential therapy. Her book, Sartre and Psychoanalysis, is considered a classic in existential psychology. She has worked with individuals, couples, and groups in Boulder for over 30 years and trained therapists for over 20 years. Her long experience in the field has not diminished her passion for her work. She feels privileged to have shared so deeply with so many people over the years. Her life has been enriched by the courageous work of her clients and students.
See Full Profile
See All Therapists
Advanced Search
Find Groups
Larry Cappel, L.M.F.T.
Larry Cappel, Psychotherapist
phone: 303 523 6123
Are you feeling Stressed? Depressed? Do you feel stuck and can't be who you really are? Drowning in self-defeating patterns? Specializing in life-transition and change, CALL TODAY for your FREE initial in person consultation. Individuals and couples; change frees us to become who we want to be. Discover new ways to deal with self-defeating behavior, career issues, relationship struggles and other life challenges. Specializing in individuals, couples therapy, life-coaching for people from all walks of life. Using the best in psychotherapy combined with somatic, mindfulness and movement therapies, come discover all your life can be!
Specialing in Life-Transition, Revitalization Therapies, Trauma, Grief and Loss, Mood Management, and Life Skills For 18 to 108 year olds!
Since 1999 I have worked as a private practice mental health professio
Amy M. Carbone, M.A., L.P.C.
Amy M. Carbone, MA, PhD, LPC
677 Grant Street
Denver, CO 80203
phone: 303-883-9360
I am a licensed Psychotherapist and Certified Financial Recovery Counselor.
I can help you:
Decrease depression, anxiety, and stress
Effectively handle financial issues and improve your relationship to money
Negotiate life and career transitions
Heal from childhood sexual abuse
Resolve sexual orientation and gender identity issues
Clients who complete therapy or coaching with me report reduced symptoms of depression and anxiety; an increased ability to cope with life�s stressors; greater financial clarity and freedom; an ability to live more authentically; and an overall feeling of greater peace in their lives.
Research shows that one of the best predictors of success in therapy is the quality of relationship you develop with your therapist. That is why I offer an initial consultation at no charge.
Jill Carl, L.C.S.W.
Psychotherapy Private Practice
360 So. Monroe St., Suite 390
Denver, CO 80209
phone: 303-903-5728
In a supportive and comfortable atmosphere, I offer counseling services to individuals, couples and families concerning the following issues:
Prenatal and Postpartum Depression and Anxiety (special interest and expertise)
Relationship challenges
Marital conflict
Parenting issues
Family issues
Behavioral/Emotional concerns about your child
Depression
Anxiety
Bipolar Disorder
Transition into Parenthood
Work-Life Balance
Stress Management
Abuse and Trauma
Grief and Loss
Divorce Recovery
I believe that each person holds within him or her the solutions to life's challenges. I work with each of my clients to discover his or her uniquely individual path toward resolution, relief and, ultimately, wellness and happiness.
*Free initial 30 minute consultation.
Louis Carlino, M.A.
Body Psych Yoga
1911 Walnut Street, Ste 202
Boulder, CO 80302
phone: 303-815-0898
I am a Body Oriented Psychotherapist integrating Yoga and Psychotherapy. I offer Individual and Group Therapy. I specialize in treaing anxiety, panic disorders, depression cultivating self-worth, and navigating life's inevitable ups and downs. I have been practicing Yoga for over 25 years, and have been developing the integration of Yoga and Psychotherapy for over 4 years. For more information visit my website at www.BodyPsychYoga.com.
Sarah Carpenter
Carpenter Counseling: Building New Pathways
1650 38th St #100e
Boulder, CO 80301
phone: (720) 295-5677‬
I am a mindfulness-based psychotherapist, that specializes in working with self-esteem, anxiety, depression, life-transition, trauma, and grief in young adults and adults. My practice is informed by the lenses of Gestalt, Internal Family Systems, Acceptance and Commitment therapy, Nonviolent Communication, DBT, and other empirically-based modalities held in a trauma-informed framework.
Betsy Carr
Aspen Neurofeedback
709 Third Ave.
Longmont, CO 80501
phone: (303) 827-3323
Neurofeedback is ideal for treating people suffering from the wide range of symptoms caused and medical conditions. See if your symptoms are in our database and if Aspen Neurofeedback can support your road to healthier brain function and a healthier life!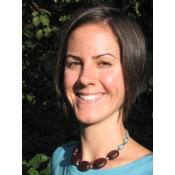 Danielle P. Carron, SEP, M.A., M.S., L.P.C.
Integrative Psychotherapy and Nutrition Counseling
1735 York St
Denver, CO 80206
phone: (303) 359-9292
Send Email To This Therapist
Danielle Carron is a Licensed Professional Counselor who offers a unique combination of Contemplative Psychotherapy, Mindfulness and Awareness, Somatic Experiencing ® / Trauma Resolution, and Holistic Nutrition to help support her client's inherent wisdom to heal.
See Full Profile
See All Therapists
Advanced Search
Find Groups
Annemarie Carzoli, M.A.
Inner Rhythm Counseling
5377 Manhattan Circle, Suite #4
Boulder, CO 80303
phone: 303-876-2273
Body-Centered and Trauma Psychotherapist. I work with adults and specialize in the conditions including trauma, PTSD, anxiety, substance and behavioral addictions, relationship conflict, and major life transitions.
My main modalities are Body-Centered Psychotherapy, EMDR, and PACT Couples Therapy. I also draw on creative arts and experiential psychotherapies, neuroscience, attachment theory, DBT, Non-Violent Communication, Motivational Interviewing, Existential Psychotherapy, mindfulness, and other contemplative practices.
Susan Caso, M.A., L.P.C.
4730 Walnut Street, Suite 212
Boulder, Colorado 80301
phone: 303-646-7394
Susan provides counseling for individuals, families and children in a warm, accepting, and non-judgmental environment. Susan completed her Masters Degree in Counseling Psychology from CU in Denver. She has worked in a variety of settings including; outpatient, residential, hospital, and Denver Public School system. She is currently being trained by Dr. Bruce Perry. Dr. Perry's Neurosequential Model of Therapeutics focuses on examination of the long-term effects of trauma in children, adolescents and adults. Dr. Perry's work has been instrumental in describing how traumatic events in childhood change the biology of the brain and different therapies that can be used in recovery. Susan has also been trained in both Phase I and II of Brainspotting with Dr. David Grand PhD. For more information please view her website at www.susancaso.com
Joseph Castellano MA LPCC qEEG-T BCN, M.A.,
Alpine Neurotherapy
5353 Manhattan Circle #102
Boulder, CO 80305
phone: 7207493937
Joe Castellano LPCC MA qEEG-T BCN, is the Founder and Clinician of Alpine Neurotherapy, which works with clinical, peak performance, TBI clients, and mindfulness focussed clients. He is an Board Certified qEEG Technologist, BCIA Board-Certified in Neurofeedback (BCN) and certified BCN Mentor. He earned his MA in Somatic Psychotherapy from Naropa University and is BS in Sports Science on the Sport Psychology track from the University of Utah, with a minor in Psychology. Joe is a father of two. He is an avid rock climber and former AMGA (American Mountain Guide Association) Single Pitch Instructor. He is also an avid skier with competitive backgrounds in both alpine and mogul skiing. Joe held a Masters Skydiving License, was an avid BASE jumper, and competed in both road cycling and mountain biking
Anne Cattarello, M.A.
Gentle Psychotherapy
100 Arapahoe Ave. Ste 3
Boulder, CO 80302
phone: 720 352 0930
I use a gentle, mindfulness based approach to help people dealing with anxiety, trauma, chronic illness/pain, and/or grief and loss (including the loss of a beloved pet). Talk, body-centered, and EMDR therapies offered.
Shauna Cavalli, M.A., L.P.C.C
Front Range Family Therapy shauna@frfamilytherapy.com
500 Coffman Street Suite 114
Longmont, Colorado 80501
phone: 720-557-7720
Therapy isn't about couches and clipboards. It's about moments that matter, that can't be faked; when the relationship between you and your therapist is enough; when you feel safe, listened to and cared for. Those are the moments that make it all worth it.
I help people who feel stuck in their lives move forward into their full potential, using mindfulness principles and therapeutic techniques. I teach you how to reconnect with yourself and others, to be present in life, and be an active participant in your world. I treat issues of eating disorders, depression, anxiety, parenting, and relationships, including children and teens.
I believe life is to be celebrated, and I do what I do because I love to help people find that celebration. I am passionate about connecting with people, offering hope, and making a difference for good.
Marcie Chambers, Ph.D.
Rose Transition Home - for Women
Louisville/Superior, CO 80027
phone: 720 352 1623
Private practice and Rose Transition Home - 6 bed therapeutic transitional living for women who have successfully completed a drug/alcohol treatment program.
Serenity Chambers, Ph.D.
Boulder, CO
phone: 303-718-9354
My way of working with clients mirrors my way of being in the world. I see the great potential we each hold as human beings and the thirst we have to solve our issues and move forward. I believe that our lives are intricately designed to deliver us just the right challenges we need to take the next step in our development-- and sometimes we need a teacher, a counselor, or guide to help us see this bigger picture, to learn some practical skills for soothing ourselves in tough times, and to invoke our inner strength. I am a licensed counseling psychologist by training, but beyond that, I am a fellow human being on the path, and am enthusiastic about helping others find and connect with their strength, learn to trust themselves, and open to the infinite wisdom that is our true nature. I look forward to working with you!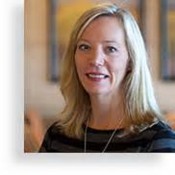 Holly Chandler, M.A., L.P.C.
Holly Chandler, LPC
phone: 303-378-0071
website:
hollychandlerlpc.com/
Send Email To This Therapist
Providing child and family therapy for issues of abuse, neglect, parenting stress, family stress and family adjustment issues.
See Full Profile
See All Therapists
Advanced Search
Find Groups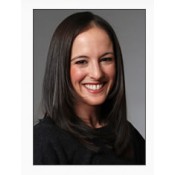 Dana Leigh Charatan, Psy.D.
Dana L. Charatan, PsyD, PC
100 Arapahoe Avenue, Suite 8
Boulder, Colorado 80302
phone: 303-818-6144
website:
www.danacharatanpsyd.com
Send Email To This Therapist
My passion lies in doing depth psychotherapy, which involves making unconscious processes conscious and facilitating others in developing insight into their emotions and behaviors. I also particularly enjoy working with eating disorders and body image, food related, or compulsive exercise issues. However, I am happy to work with most difficulties people struggle with in their daily lives.
See Full Profile
See All Therapists
Advanced Search
Find Groups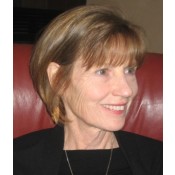 Jaylynne Chase-Jacobsen, L.C.S.W., M.S.W.
Boulder Psychotherapy Institute
990 Poplar Avenue
Boulder, CO 80304
phone: 303 444 8969
website:
www.boulderrelationshiphealing.com
This therapist has a video.
Send Email To This Therapist
Jaylynne Chase-Jacobsen, L.C.S.W., is Senior Teaching Faculty at the Boulder Psychotherapy Institute. She is a certified Gestalt therapist, certified Imago Relationship therapist and a trauma therapist certified in Somatic Experiencing and Brainspotting. She has over 25 years experience. She works with individuals as well as couples on relationship issues.
See Full Profile
See All Therapists
Advanced Search
Find Groups
Robyn Chauvin, M.A., L.P.C.
Boulder Psychotherapy Institute
100 Arapahoe St. Suite 8
Boulder, CO 80302
phone: 720 841 1836
website:
www.robynchauvin.com
This therapist has a video.
Send Email To This Therapist
Robyn Chauvin, LPC, is a member of the teaching faculty at the Boulder Psychotherapy Institute and adjunct faculty in the Graduate School of Psychology at Naropa University. A Licensed Professional Counselor, Robyn has 21 years experience in hospice, inpatient psychiatric work, and private practice psychotherapy working with individuals, couples, and groups. Robyn's approach and methodologies include Applied Existential Psychotherapy (AEP), Gestalt, Psychodrama, and The Bonny Method of Guided Imagery and Music. Of particular interest is working towards wholeness with persons facing internalized oppression or complicated trauma.
See Full Profile
See All Therapists
Advanced Search
Find Groups
David Chernikoff, M.Div, L.C.S.W.
Crossroads Gardens Building
1800 30th St. #301
Boulder, CO 80301
phone: 303 499 7592
Services for individuals, couples, and Group: Psychotherapy; Life & Business Coaching; and Spiritual Direction.
Jonathan Christy, M.A., L.P.C.C, C.A.C. II
Change Talk LLC
2027 Broadway, Suite B
Boulder, CO 80202
phone: (720) 204-8484
Jonathan is a Boulder-based counselor and psychotherapist specializing in treatment of stress, generalized anxiety, social anxiety, depression, and problematic substance use. His orientation to counseling combines effective, evidence-based approaches with caring attention to underlying issues of identity, purpose, meaning and fulfillment. Jonathan works with clients of all backgrounds, many of whom excel at their working, family, learning or teaching roles, yet are aware something is holding them back. In addition to supporting each client's strength, confidence and well-being, Jonathan offers practical skills for navigating difficult emotions, improving relationships, and cultivating movement and satisfaction in life. Call (720) 204-8484 or visit changetalktherapy.com for more information and/or to set up a free initial appointment.
Julie Chrzanowski, M.A., L.P.C.
1604 Gaylord Street
Denver, CO 80206
phone: 720-939-8399
While my therapeutic approach is integrative, drawing from multiple theories, the foundation for all of my work is based on systems theory. I believe our past and current relationships influence our behavior and interactions with others. We all play a role in our relationships with partners, family members, friends, coworkers, classmates. Our roles and those of others change over time and often old ways of functioning no longer work in new relationships. I will help you discover more effective ways of interacting with others to get your needs met and feel more supported by the important people in your life. I work with children and families, couples and adults.
Paul A Chubbuck, M.S.
Releasing The Past
phone: 970-493-2958
Are you troubled by your past? If a traumatic experience has left you feeling wounded, anxious or depressed, I may be the counselor for you. In my therapy practice in Fort Collins, Colorado, and also by telephone, I've provided counseling to people suffering with the debilitating effects of trauma and post traumatic stress disorder (PTSD) for over 11 years. Regardless how long you've been suffering, the symptoms of trauma are treatable. Recent advances in the field of psychotherapy can help you resolve even the most severe symptoms so that you can live your life more fully.
Because symptoms of trauma are rooted deeply in your brain and body, my approach helps you to release negative emotions at a physiological level.
Visit my website to find out how we may work together in my counseling office in Fort Collins, or via the telephone.
Jeannie Church, L.A.C., S.E.P.
Body Psychotherapy & Coaching
2995 Glenwood Drive
Boulder, CO 80301
phone: 310-694-2295
I offer a relational, psychotherapeutic process where you can begin to locate and manage stress symptoms that are blocking the path to healing. Through a creative approach that integrates compassionate, traditional methods with unique somatic and experiential techniques, we can explore and discover your truest Self.
Who may benefit from this work are people experiencing anxiety and stress associated with major life transitions. People passing through times of grief and loss. Also, someone struggling to manage, nurture or deepen everyday relationships.
Julie Ciecior, M.A., L.P.C.
Julie Ciecior Therapy
2995 Baseline Rd.
Boulder, CO 80302
phone: 720.506.3020
1 in 5 moms will experience some form of a perinatal mood disorder within the first year of becoming a mom. I hear from moms that they "just don't feel like themselves anymore." We tell ourselves it will get better soon, or that this must be normal. There is shame we feel thinking that we caused this or that we can do enough yoga or running to will ourselves into a better headspace, only to find we cannot. We feel trapped under the weight of expectations--both our own and those of the world around us.
I am passionate about helping you to create space to process the changes that are happening all around you as a parent. I have worked with moms long enough to know that there is no one right way to be a mom. You get to decide what this journey looks like for you, and I can help you in finding that and feeling your center of gravity again.
Lauren Ciovacco
Kairos Wellness Collective
2449 Pine St
Boulder, CO 80302
Lauren's therapeutic style is built on the belief that everyone possesses health, sanity, wisdom and goodness regardless of how disconnected they feel from it. He supports clients becoming the authors of their own experience through self-defined narratives of healing.
Lauren studied Psychology at Purdue and attended Naropa University to earn his Masters in Contemplative Psychotherapy and Buddhist Psychology. He spent the last decade providing acute crisis care to those experiencing extreme mental suffering and non-ordinary states of consciousness. In his most recent position as Co-Responder with Denver Police, Lauren rode along as a first responder and was awarded the first Official Commendation ever presented to a therapist.
Lauren considers therapy to be his "ikigiai," a Japanese concept which translates to "reason for being".
Debi Circle, M.A.
7578 South Jamine Way
Centennial, CO 80112
phone: 3035144732
I have a experience in working with individuals who have experienced trauma in their lives.Trauma is the experience(s) that people have endured that feel horrific, distressful and impacting the victim where they suffer physical or psychological harm.But trauma is more complex than that.It can be from any form of abuse, accidents, childhood divorce, violence in schools, bullying, parents with addictions, relinquishment issues from adoption, illness/surgeries and many more.I also have a passion for working with people who experience Shame; that feeling that you are "Not Enough" ~not good enough, lovable enough, smart enough, worthy enough...You fill in your "not enough" judgment.Shame is a survival technique.I also work with individuals with grief and loss, whether a beloved human or pet relationship. Complimentary initial consultation.
Lara Cladny
Twilight Sky Counseling
140 Ken Pratt Blvd, Ste 140
Longmont, CO 80501
phone: 9705913692
Healing one's psychological pain can be a beautiful, rewarding journey, but can also be difficult to navigate alone. I approach my role as a therapist to be that of a psychological comrade and guide through the depths of suffering and healing. I specialize in depression, anxiety, mood regulation, grief,post-crisis recovery, dreams/nightmares, and life transitions. I work with ages 12+. I have worked as an individual and group therapist for 4.5 years and with my background in crisis therapy, I have a special affinity for working with clients who are navigating BIG emotions. My approach is relational, existential, somatic, experiential and Jungian.
Alice Clark, M.A., L.P.C., C.A.C. III
5377 Manhattan Circle, Ste 200
Boulder, CO 80304
phone: 303 263 7855
Soul-centered Hypnotherapy and Psychotherapy for life transitions, inner healing and inward exploration. Specializing in tools that empower adults to resolve addictions, trauma, depression and anxiety.
Dixie Clark, MS, DSS, RPT, S.E.P.
www.dixieclark.com
1790 30th St. #302
Boulder, Colorado 80301
phone: 790-306-7792
Along with the formal education of a Masters in counseling and a Doctorate in Spiritual Science, I have over 27 years experience and training in mind/body techniques. I offer a unique blend of Spirituality, psychology and energy healing to help people release emotional blocks, heal past trauma, and change limiting beliefs to open to their soul's expression. My experience includes working with individuals, couples and groups on a variety of issues. I have found that we get out of balance as a result of separating from our Loving and moving into a place of judgment of ourselves or others. My work involves assisting people to open up to their loving nature, to let go of what no longer serves them and to find a sense of meaning and purpose to their lives
Christa Clarke, M.A., L.P.C.
CK Counseling, LLC
10365 Severance Drive
Parker, Colorado 80134
phone: 303-669-9698
Child, Adolescent and Adult Counselor. Providing play therapy, sand tray therapy, Reality/Choice Therapy.
David Clift, M.A., L.P.C.
Connexus Counseling Center
4155 E. Jewell Ave. Ste. 712
Denver, CO 80222
phone: 303-523-8108
My background includes working with both adults and adolescents who are struggling with recovering from trauma, abuse, and family dysfunction as well as with those who are seeking a guide to assist them through a tough stage. I have specialized training in couples/marriage counseling through my masters degree program, and am currently completing trainings in both Sex Therapy and Addictions counseling. I believe that with the support and guidance of a trusted therapist, we experience the safety needed to move out of our zones of familiarity and allow ourselves to discover and incorporate empowered ways to address long-standing issues in our lives.
Nat Coakley, M.A., L.P.C.
Nat Coakley, Psychotherapist
100 Arapahoe Suite 12
Boulder, CO 80302
phone: 303.818.6426
Taking the next step can be hard. Convincing ourselves not to take the next step can be a little too easy. We often find ourselves caught between the place we are and the place we want to be. And then convince ourselves that we will never get there.
Whether "there" is a better job, relationship, emotional health, being a better parent or free from addiction, it is within reach.
Therapy can help. The pitfalls in life's journey are the raw ingredients for growth and fulfillment. The challenge is getting past the overwhelm to take the next step and start putting the pieces together in a way that makes sense for you.
If you are ready to take that next step in your healing journey, or even just curious what that might entail, contact me for a free introductory session to discuss the work you would like to do.
www.natcoakley.com
Ben Cohen, Ph.D.
1634 Walnut Street, Suite 221
Boulder, CO 80302
phone: 303 717-5651
Helping individuals and couples achieve fulfillment in their lives and relationships. My specialty is Imago Relationship Therapy, and I am a presenter of the "Getting The Love You Want" Couples Workshop, and the "Keeping the Love You Find" Singles Workshop. I also work with individuals on issues such as self-esteem, anxiety and mood concerns, and personal and spiritual growth.
Visit my web-site at: www.boulder-imago.com
Jane Glassman Cohen, L.C.S.W.
phone: 3034431027
Individual and couples therapy, specializing in women's issues, trauma work, using EMDR and EFT, and end of life issues. Work with families of elderly and hospice patients of all ages.
Ruscha Bellefleur Cohen, M.A.
phone: 646-709-6991
I am experienced working with college students, young adults and adolescents. I am adept at supporting clients as they navigate life transitions, stress, relationship issues, self-esteem and life challenges. I practice a Humanistic approach to psychotherapy. This theoretical orientation adopts a holistic approach to human existence. The aim is to help the client approach a stronger and more healthy sense of self. I believe that the client is the expert in their own life experiences and that the therapist can provide a safe and supportive container for the client to explore and make meaning of their strengths and challenges, identify patterns and create healthy change. I view relationships with others as the center of therapeutic treatment. I believe that the therapeutic relationship is essential to the practice of effective therapy.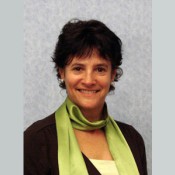 Sara Cohen, M.A., L.P.C., C.A.C. III
1634 Walnut St #221
Boulder, CO 80302
phone: 303-443-3637
Send Email To This Therapist
Hello.I am a licensed, experienced therapist with a calling for my work. My style is warm, direct and practical intermixed with a spiritual focus.I work with a wide range of issues, including anxiety, depression and relationship. I have a special interest in choice, change and transition. Together, we will develop an action plan detailing specific steps to practice and experiment with along the way. We may try Brainspotting, a powerful new tool to resolve stuck issues and traumas. I have many ideas, tips and tools and look forward to hearing from you today.
See Full Profile
See All Therapists
Advanced Search
Find Groups
Trey Cole, Psy.D.
Quandary Peak Counseling
1805 S. Bellaire Street, Suite 350
Denver, CO 80222
phone: 720-675-7918
Quandary Peak Counseling is a counseling and psychotherapy psychologist practice in Denver, Colorado. I specialize in working with individuals or couples who have experienced emotional or physical trauma, are grieving a loss, have interpersonal conflicts or been diagnosed with a personality disorder, or experience psychosis/schizophrenia.
Mary Lynne Coleman, M.A.
Tools 4 Teens Life Coaching
PO Box 270668
Louisville, CO 80027
phone: 303-246-6825
I am a Certified Life Coach, working with teenagers and parents of teens. I offer 1:1 coaching, classes, and workshops. I typically work with teens that are feeling overwhelmed or stressed with their schedule, grades, or life in general. I work together with teens to bring their strengths to the surface, develop positive ways of negotiating challenges in their life, and to BE their vision.
I also work with parents of teens to become a coach to their child. They learn coaching skills to enhance the communication and relationship with their teenager.
www.Tools4Teens.com
Lis Collins, RN, MS, PMHNP-BC,
Mountain Psychiatry
1942 Broadway, Suite 405
Boulder, Colorado 80302
phone: 303-857-5260
Providing thoughtful psychiatric medication management for children, adolescents, and adults. As a psychiatric nurse practitioner I collaborate with psychotherapists and counselors when medication evaluations are needed to support the mental wellness and stability of patients.
Julie Colwell
Embodied Counseling and Coaching
2975 Valmont Rd. Suite 320
Boulder, CO 80301
phone: 720-815-5531
We have all heard people say "therapy is work." At Embodied Counseling and Coaching (ECC), our therapists value play and creativity. Through the use of tools and philosophy provided by our parent organization, Evolutionary Power Institute, ECC helps clients reach their fullest potential. We collectively value body-centered, emotionally-attuned and present-centered therapeutic approaches. Our in-depth training at Evolutionary Power Institute provides us with tools designed to help you get unstuck and feel incredible. 
We believe that our work helps create a world where everyone can live a happier life that is directly in line with one's truest essence. We believe that moving energy through the body using specific tools enables our clients to touch into their joy yet again. www.embodycc.com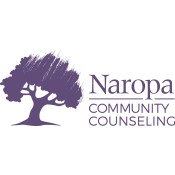 Naropa Community Counseling, L.C.S.W.
Naropa University
3400 Table Mesa Suite 102
Boulder, CO 80305
phone: 303-546-3589
website:
/naropacommunitycounseling.com
Send Email To This Therapist
We are a lost cost community mental health clinic, accepting Medicaid and Beacon Health. We offer trauma-informed traditional approaches plus somatic, transpersonal, contemplative and wilderness therapy approaches. Our clinicians are Masters level Interns as well as graduates of local counseling programs.
We offer support around difficult life transitions, grief and loss, depression, anxiety, trauma and "help for the helpers".
See Full Profile
See All Therapists
Advanced Search
Find Groups
Windhorse Community Services, B.A., M.A., L.P.C.C, L.C.S.W., LSW, C.A.C. III
1200 Yarmouth Avenue, Unit C-1B
Boulder, CO 80304
Since its inception in 1990, Windhorse Community Services, Inc., (WCS) has offered home-based treatment and recovery options to residents of Boulder, Colorado. Clients have also temporarily relocated to Boulder from around the United States to participate in our service, seeking complementary or alternative treatment to mainstream psychiatric care.
WCS has worked with clients with a wide range of diagnoses and conditions, including schizophrenia and other psychotic disorders, affective disorders, substance abuse, eating disorders, personality disorders, closed-head injuries, obsessive-compulsive disorders, pervasive developmental disorders, autism, challenges of aging, and terminal illnesses. Each treatment we design is conducted as a unique process. Every attempt is made to match the clinician to the needs of the client.
Randy Compton, M.A.
Spacious Awakening
1503 Yarmouth Ave
Boulder, CO 80304
I'm a somatic psychotherapist who focuses on working with people on the spiritual path who are ready to find their way to and through stuck places and buried feelings. I have decades of experience in helping people grow and change. My goal in working with you is to increase your capacity to feel more deeply--the emotions of your heart and the sensations of your body--and face parts of yourself that are scary and difficult to access so that you can live your life with energy, wisdom and love. We all come into this world with some kind of wound that is both our nemesis and our salvation. We face illnesses, inner obstacles, unresolved fears, and deep life challenges that seek to break our sense of control--and ultimately, to break our hearts open. I look forward to hearing from you to see how you might be able to grow and heal.
Judith Condon
Journeys to Tantric Bliss
4800 Baseline Rd. # 378
Boulder, Co 80303
phone: 303 817 7555
Journeys to Tantric Bliss is dedicated to educating modern minds on the ancient secrets of Tantra.
Our bodies have a deep wisdom that modern life has become accustomed to ignoring. Tantra uses breath, movement, sound, and communication techniques to help us re-discover the wisdom of the body and uncover deeper and deeper levels of pleasure. Tantra. It is actually a path of meditation...what sets it apart from other 'paths' is that it looks to the wisdom of the body and the senses as a means to becoming more present and alive in every aspect of our life. Tantra provides keys to accessing 'bliss' or 'ecstasy'.
Tantra is an integration of all elements of life. It brings the essence of pleasure to all that one does, viewing relationship as a fertile ground for growth, self awareness, and joy.
"I was blessed with deep spiritual experiences as I began exploring sexuality, which has very naturally evolved into Tantra. I am deeply touched being allowed to witness and hold others on this path of daring to live and love."
Judith aka Bliss Author of the forthcoming book: Journeys to Tantric Bliss, Volume I
Ashley Connolly, M.A., L.P.C.
Firefly Psychotherapy
736 Kimbark Street
Longmont, CO 80501
phone: 303-746-2925
I am a licensed professional counselor and I offer Individual therapy for adults who are struggling with anxiety, depression, stress management, personal growth and life transitions. Please check out my website for more information: www.fireflypsychotherapy.com
Wendy Conquest
SACC Corp
5418 La Plata Cir
Boulder, CO 80301
phone: 7203387418
24 years practicing as an individual and couples therapist. 13 years specializing in sex addiction and betrayal trauma. 20 years specializing in trauma.
Elise Cook, M.A., L.P.C.
Noeticus Counseling Cetner & Training Institue
190 East 9th Avenue, Suite #290
Denver, CO 80203
phone: 303-399-9988
Specializes in couples and family counseling, individuals and groups. Trauma informed counselor who seeks to establish a safe space for processing. Trained in Dialectical Behavior Therapy (DBT) and Motivational Interviewing.
Jennifer M. Cook, M.A.
Strong Alliance Counseling
662 Grant Street
Denver, Colorado 80203
phone: 720-837-2648
M.Div., MA, NCC; Couples, Families, and Individual counseling. Central Denver location in Capital Hill. Specialties include relationship issues, LGBT community, spirituality, religion, grief/loss. Low cost services offered. Contact for more information! Please visit my website at www.strongalliancecounseling.com
Donna R. Cooper, M.A., C.A.C. II
5827 S. Orchard Creek Circle
Boulder, CO 80301
phone: 303-527-3999
Self-acceptance and fostering change, the two issues we all face in our effort to lead more fulfilling, happy lives. Donna utilizes her experience as a psychotherapist and certified addictions counselor, blended with her successful business career, to help you facilitate your healing from abusive relationships, addictions, caustic work and your general resistance to what is. She uses an eclectic blend of CBT, Gestalt, and MI to empower you to embrace yourself more fully, and to make the changes to facilitate more happiness in your life.
Marcy Cooper, M.D.
1314 Main St., Ste. 204
Louisville, Coloerado 80027
phone: 303-666-0443
Child and Adolescent Psychiatry......16 years in private practice in Louisville. Prior to that on staff and Denver Children's. Before moving to Colorado in 1999 I was on staff at Boston Children's/Harvard Medical School. I see patients starting age 17 and younger. I am not on any insurance panels.
Lucia Cordeiro Drever
Expand Counseling
Lucia Cordeiro Drever is a psychotherapist working primarily with couples and psychedelic-assisted therapy in Longmont, CO. Her studies at Naropa University provided her with an expansive ability to be with people in their profound experiences. Before therapy she spent 14 years as a Yoga therapist and teacher trainer, traveling to India annually. She is now pursuing a PhD in Clinical Sexology, is a TEDx speaker and is writing a book on sexuality. Lucia's work with couples mainly involves helping partners understand one another and take responsibility in order to find a safe and fulfilling partnership. Her work with psychedelics helps people access deep parts of themselves that were previously unavailable.
Jasmin Lee Cori, M.S., L.P.C.
phone: 303-938-1178
My specialization is working with adults who experienced childhood abuse & neglect, although I work with other issues as well. Reasonable rates. Author of Healing From Trauma(2008) and The Emotionally Absent Mother (2010), both self-help books.
My work draws from many traditions. These include working with "parts" of self, including inner child parts; somatically oriented trauma therapy; working relationally to help heal attachment wounds; and working with beliefs and life structures when that is relevant. I find that being a consistent, caring presence and having traveled through much of this territory myself in my own healing are central to my work.
Lawrence E Cormier, M.D.
3773 E Cherry Creek North Dr, Suite 690
DENVER, CO 80209
I am a Denver-based integrative medicine psychiatrist, caring for older teens, adults and seniors, who collaborates with MHP colleagues along the front range from Castle Rock to Boulder and Longmont. Additionally, I conduct a small, eclectic psychotherapy practice with a focus on IFS (Internal Fm Systems) and somatic modalities.
Linda Gay Cotter, M.A., L.P.C.
Crossroads Garden Building
1800 30th St, Suite 210-J,
Boulder, CO 80301
phone: 303 818 6483
Professional Specialties: adolescent, family and marital/relationship therapy, depression and other mood disorders, self-esteem issues, parenting skills, ADHD and the recovery from addictive behaviors. 15 years experience with intake, assessment, diagnostic practices and treatment plan designs. Nominated for Colorado Outstanding Counselor, offering a sliding scale fee structure supporting a solution-focused and goal oriented practice.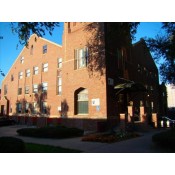 Noeticus Counseling Center
Noeticus Counseling Center and Training Institute
190 East 9th Avenue, Suite #290
Denver, CO 80203-2744
phone: 303-399-9988 x 901
website:
www.noeticus.org
Send Email To This Therapist
Noeticus Counseling Center and Training Institute was incorporated in 2004 as a community-based, not-for-profit counseling and training center. Our mission is to provide innovative and affordable counseling and psychotherapy services to a variety of individuals, couples, and families within the greater Denver community, as well as basic and advanced training opportunities to mental health professionals both locally and across the country.
With our central location in downtown Denver we are easily accessible from most areas in the local community. Our flexible daytime, evening, and weekend hours also help to make it easy to find a practitioner who is available at a time that is convenient to you.
See Full Profile
See All Therapists
Advanced Search
Find Groups
Rangeview Counseling Center, M.A., L.P.C., L.C.S.W., C.A.C. I, C.A.C. II, C.A.C. III
1790 30th Street Suite 305
Boulder, Colorado 80301
phone: 303-447-2038
Rangeview Counseling Center is a full service mental health counseling center specializing in substance use disorders. Rangeview offers both court mandated and voluntary counseling as well as evaluations for substance abuse, mental health and anger management. Rangeview offers therapy and education classes for impaired driving offenses, as well as non-driving offenses such as possession (alcohol as well as other drugs) charges. Services are offered to individuals (adolescents and adults), couples and families. Treatment is matched to the needs and goals of each client. Programs and treatment strategies emphasize Cognitive Behavioral Therapy and utilize Motivational Interviewing, as well as Body/Mind Integration., We offer a sliding fee scale to those who qualify.
Somatic Spiritual Counseling™
Somatic Spiritual Counseling™
Boulder, CO 80303, United States
Boulder, CO 80303
phone: 720-608-0261
We are a collective of body- and mindfulness-based counselors and coaches who help people integrate trauma, regulate their nervous systems, and improve their relationships.
Christopher Crawford,Jr, B.A., L.P.C.C
Naya Clinics
1515 Wynkoop Street Suite 360
Denver, Colorado 80202
phone: (720) 594-6982
Our therapists and coaches at Naya Clinics are client centered and board certified. We are here to help you revitalize your relationships, renew your drive, rejuvenate your life, and rekindle your passion. In short, we are here to help you reinvent yourself and your life to what you have always wanted them to be.
Keira A Cristobal
Keira A Cristobal, LLC
CO
Broomfield, CO 80020
phone: 3035961792
Hello. As a somatic psychotherapist, a registered dance-movement therapist, and a certified yoga therapist, with over a decade of experience teaching yoga, I work co-creatively with you, the client to integrate the body, mind and spirit into therapy sessions. I specialize in work with teens, adults and children, who may be experiencing anxiety, stress, and a sense of emotional overwhelm, and are seeking more tools to expand their emotional body and live more comfortably in their physical body. I also specialize in work with highly sensitive individuals and those who desire to connect more deeply with their inner spirit. Touch can be a key aspect in the healing process, as a certified massage therapist, touch may be explored if deemed appropriate. I offer a sliding scale, in the hopes of making therapy more accessible to everyone. Say Hi.
Aisling Crosson
Lunasa Counseling and Wellness
3393 Iris Ave, Suite 104
Boulder, CO 80305
phone: (720) 598-1344‬
Aisling is a trauma therapist. Her area of special interest is complex trauma. Her practice is informed by attachment theory, neurobiology, mindfulness, self-compassion, and the mind-body connection. She uses Internal Family Systems (IFS) and Dialectical Behavior Therapy (DBT). Aisling sees clients both in-person in Boulder and online.
Sybil Cummin, M.A., L.P.C.
Arvada Therapy Solutions, LLC
5460 Ward Rd. Suite 110
Arvada, Colorado 80002
phone: 303-519-0620
Arvada Therapy Solutions, LLC provides a strength-based and collaborative approach while working with children(4-11yrs), adolescents, adults, and families. After working in hospital and agency settings, I began my private practice in 2011. I am trained in directive and non-directive play therapy as well as Trauma Focused CBT, CBT, DBT, and ACT. I also provide supervision and internship opportunities for Master's level clinicians and although not required in Colorado, I am working on becoming an Approved Clinical Supervisor (ACS), which will be completed in 2017. The interns at my office provide counseling on a sliding scale based on income, to prevent finances from being a barrier to receiving care.
I have also just launched my business consulting and business workshops designed to help clinicians start and build a private practice.
Krista Curl, M.A.
Interpersonal Healing Clinic
1006 Depot Hill Rd Ste D
Broomfield, CO 80020
phone: 720-588-2097
Krista Curl MA specializes in working with adolescents, women's issues, anxiety and depression, and couples counseling. She works with a variety of ages, particularly adults, adolescents, families and couples using a systems approach as well as cognitive-behavioral and insight-oriented techniques.
Kelly R Curnalia, L.C.S.W.
The Child and Family Therapy Center of Denver, LLC
5031 S Ulster St. Suite 240
Denver, CO 80237
phone: 720-442-2720
The Child and Family Therapy Center of Denver specializes in providing therapeutic support for children, adolescents and families in an outpatient setting. The Child and Family Therapy Center of Denver utilizes cognitive-behavioral, structural and strength-based theories for family therapy and adolescent therapy sessions. Individual child therapy sessions utilize expressive therapy techniques including play therapy, sand tray, and traditional psychotherapy techniques. Thanks to our collaboration with therapist Indy, The Child and Family Therapy Center of Denver is also able to offer animal-assisted therapy for any therapy sessions as well. Sliding scale and evening sessions are available.
Kendra L Current
phone: 720-275-8074
Career coach focused on helping people move through transition to create a solid, sustainable life through identifying and embodying their greatest gifts. I am a Certified practitioner with 10 years of experience utilizing a synergistic, professional body of work. More information at www.kendracurrent.com