Referral Directory Search Results
Lacey Pacheco
Kairos Wellness Collective
2449 Pine Street
Boulder, Colorado 80302
phone: 720-310-0570
The Kairos Wellness Collective is a holistic clinic committed to delivering quality holistic care for clients suffering from, but not limited to, OCD and Anxiety. Kairos Wellness Collective believes in treating the whole person --- mind, body, and spirit. We offer traditional therapy services such as CBT, ERP, and ACT, in addition to adjunct modalities such as Acupuncture, Yoga Therapy, Mindfulness, and Ketamine-Assisted Psychotherapy, to treat anxiety and other mental health disorders and to enhance mental health and overall well-being.
We are also well known in the neurodiverse community and specialize in treating and diagnosing ADHD and ASD, from a holistic lens.
www.kairoswellnesscollective.com
Kristy Palacios, M.A., L.P.C.C
Allied Counseling Services
11674 Huron St. Ste 200
Northglenn, Colorado 80234
phone: 720-663-1527
Providing counseling for women and couples that are seeking direction and purpose but instead are experiencing anxiety or depression which is limiting personal and spiritual growth.
Theresa Palermo, L.C.S.W.
1221 Pearl Street
Boulder, CO 80303
phone: 720-251-1809
With over 18 years experience as a therapist working to help individuals of all ages to overcome obstacles and deal with grief, loss, adversity, mental illness and trauma, Theresa is an expert at helping people to integrate the experiences that they encounter and reach a new level in their lives.
Theresa works with children, adolescents and adults in individual and family therapy, utilizing Play Based Therapy, Talk Therapy, Solution Focused Brief Therapy, EMDR and Brainspotting. Her areas of specialty include, Adoption Issues, Trauma/PTSD, Depression, Anxiety, Divorce, Parenting Issues and Grief and Loss.
Michelle Panek, M.A., L.P.C.C
80 Garden Center, Suite 158
Broomfield, CO 80020
phone: 720-504-6045
Are you experiencing a sense of overwhelm due to relationship issues, career changes, grief and loss, chronic illness, or other challenges? Or maybe you are interested in exploring your spiritual growth/journey in a safe, nonjudgmental environment? If so, contact me today for your free, 30-minute consultation! As a mindfulness and neuropsychology-based therapist, I blend psychotherapy, spirituality, and life coaching philosophies to help you reconnect with and strengthen your self-confidence and resilience. I will collaborate with you and tailor your sessions to create an individualized approach that suits your specific needs and goals. Using gentle, trauma-informed methods that involve your brain, body, and emotions, our work together can bring forth your own innate wisdom, and your ability to integrate your life's unique meaning.
Tevara Jeanne Paranto, L.C.S.W.
8774 Yates Drive, Ste 350,
Westminster, CO 80031
phone: 303 808-8075
I am a psychotherapist who specializes in the treatment of eating disorders and body image related issues. In addition to my work with eating disorders I also have years of experience working with addictions, depression/anxiety, recovery from childhood trauma and life transitions.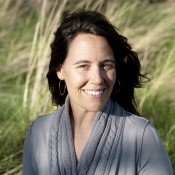 Andrea R. Paras, M.A.
phone: 505-629-2958
website:
www.andreaparas.net
Send Email To This Therapist
I offer general counseling and specialized treatment for trauma, PTSD, anxiety, and panic in North San Diego County. Skype sessions are available for residents of Colorado and California who remain in the home as a means of coping with panic.
See Full Profile
See All Therapists
Advanced Search
Find Groups
Katey Parsons, L.P.C.
Katey Parsons, LLC
1650 Washington St
Denver, CO 80203
phone: 720-336-0262
One of the most frequent and favorite of the compliments I receive from clients I serve is, "You make me feel normal when I am talking about my 'stuff'." My goal in working with clients is to provide a safe place to explore their 'stuff' and help them learn more adaptive ways of navigating life's ups and downs. I do this by utilizing Cognitive Behavioral Therapy (CBT), Eye Movement and Desesitization and Reprocessing (EMDR) Therapy, Mindfulness and Relaxation Training, and most importantly, HUMOR. I turn frowns upside down while helping clients move through their anger, anxiety, depression, trauma, and difficult relationships and transitions to a place where they enjoy life and the excitement each day can bring.
David Pasikov, M.A.
Life Transformation Process Inc.
954 North St., Suite 301
Boulder, CO 80304
phone: 303 442-6366
ADD LIFE TO YOUR YEARS!  Many of us feel a gap between our true potential and our everyday experience.  For over 30 years I've been equipping teens, adults and couples with tools to close that gap.  This transforms stress into strength.
I find that lasting changes can happen relatively quickly with the right tools.  I am the US coordinator for a system of energy healing called Life Alignment www.life-alignment.com.  Through dialog and this process, I assist people to discover the root causes of issues in their lives.  As Carolyn Myss says, "Our biography becomes our biology".  This work helps to elegantly access and release the effects of unresolved experiences and traumas.  I find it also to be extremely valuable in addressing limiting beliefs so the truth of who we are can be actualized.
Plesae visit www.psychotherapistboulder.com
Becky Paskind, Ph.D., L.C.S.W.
Elders Rising, LLC
phone: 720-394-1628
I am a gerontological clinical social worker, which means I am specifically trained to assist elders and their families with late life transitions and developmental challenges. Our culture believes aging is a "disease" and elders have an illness. This undervalues and underestimates the incredible opportunities and challenges inherent in aging.
My approach to psychotherapy with elders reflects my belief that aging can be a time of vibrant development and new exploration even if it takes place in the context of new or growing limitations.
My services are available to you in your home or in my office; it is up to you. I am a Medicare approved provider and I take some third party insurers. I also provide a sliding scale for self-pay clients. Do not let limited financial resources prevent you from contacting me.
Lauren Pass Erickson
Natural Embodiment LLC
825 S. Broadway
Boulder, CO 80305
phone: 4013073449
I help queer women who are struggling with unreconciled wounds from their childhoods and intimate relationships. Their painful pasts leave them exhausted, without boundaries, and out of touch with themselves. Using the body-centered and expressive arts approaches of dance/movement psychotherapy, I help these women process painful emotions held in their bodies and unwind old patterns. By cultivating a connection to their bodies and true inner experience, my clients release what's holding them back and begin to move through life confidently, full of joy, and authentically embodying who they are.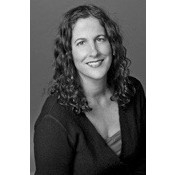 Nicol Pate, L.C.S.W.
1920 13th St.
Boulder, CO 80302
phone: 303.880.3619
website:
/nicolpate.com
Send Email To This Therapist
I am a Certified Emotionally Focused Therapist and I specialize in Emotionally Focused Couple Therapy and all kinds of trauma. I use Brainspotting, Neurofeedback and EMDR for trauma and emotionally charged issues. I love working with couples to create quick and lasting change that touches the heart of the person and the relationship. See my website for more information: Nicolpate.com
I offer a free phone consultation. I offer Skype sessions when appropriate.
I am open to working with all kinds of people, including people of any sexual orientation, socio-economic class and ethnicity.
See Full Profile
See All Therapists
Advanced Search
Find Groups
Alicia Patterson, M.A.
2031 Broadway #2
Boulder, CO 80302
phone: 720-279-4781
Alicia Patterson is a Dance Movement Therapist, Energy Worker, Dance & Yoga teacher in the Boulder & Denver area. Please email alicianpatterson@gmail.com or visit www.alicianpatterson@gmail.com for more information.
I specialize in working with women on empowerment and claiming their sexuality whether it's a new phase of life or in recovery from trauma & abuse.
With playful challenge, I focus on working with what's happening in the present moment. My biggest influence comes from a body-centered lens using mindfulness and awareness practices. This is due to my training and belief that we hold our experiences and greatest guides within our bodies. Whether this is a small or large part of our work together, we will sculpt our time so that it best suits you, your goals and your progress.
Beth Patterson, M.A., L.P.C.
1604 Gaylor Street
Denver, CO 80206
phone: 303 817 8571
I specialize in grief, loss and life transition issues of all kind, including depression, anxiety and trauma. I am EMDR trained and am a mindfulness meditation instructor. See http://www.bethspatterson.com for more information and to schedule an appointment. With my compassionate guidance, you can transform grief and loss into healing and growth. I offer a free half-hour consultation.
Teresa L Pavlisick, B.A., L.A.C., L.P.C.
Be Mindful Counseling
2334 Broadway St., Ste. B
Boulder, CO 80304
phone: 970-812-7826
Send Email To This Therapist
My name is Teresa Pavlisick. I am a Licensed Professional Counselor (LPC) a Licensed Addictions Counselor (LAC) and am certified by the EMDR International Association as an EMDR Therapist. I have been fortunate for the past fifteen years to assist individuals as they move through challenges and into a life of greater balance and meaning. I am a compassionate, dedicated therapist who values creating a safe space for clients to process their personal thoughts, feelings and vulnerabilities. I value building strong rapport with each of my clients that will allow for the intimate work to relieve the impact of trauma and bring about each individuals inner-strength, courage and passion for life. I have trained in advanced EMDR techniques of Chronic Pain and Illness, Somatic Interventions and Grief and Loss.
See Full Profile
See All Therapists
Advanced Search
Find Groups
Reaca Pearl, M.A., L.P.C.
Reaca Pearl MA LPC LLC
1113 Washington Ave, Suite 110
Golden, CO 80401
phone: (303) 260-9540
Reaca has over a decade experience working with adult survivors of sexual trauma, rape, incest and sexual assault. As a gender specialist, Reaca also works with trans and gender questioning people to empower themselves to live authentically.
"I believe that therapy is a natural extension of activism. As a therapist-activist my goal is to collaborate with each individual on how best to help you shed the shame and step into your full present-centered power. No matter if you're still dealing with flashbacks or identity threat every day or are symptomatically stable and ready to take the next step in your post-healing journey."
Visit www.reacapearl.com for a full list of services and video tips on finding a therapist.
Therapy is available to CO residents in Golden or virtually. Coaching is available virtually from anywhere.
Meg Pearson, NCC, M.A.
Pearson Counseling LLC
2640 W. 28th Avenue
Denver, Colorado 80211
phone: 303-931-2955
www.pearsoncounseling.com
Therapy services for children, adolescents, adults and families on a wide range of clinical issues including the following specialty areas:
Play therapy for children
Adolescents
Women's issues, including infertility and pregnancy loss
Parenting and attachment
Family therapy
My office is conveniently located in NW Denver, just off Speer Blvd. and I-25 (28th & Bryant).
For new therapy clients, I offer an initial 30-minute consultation at no charge to determine your needs and whether we are a good match. For more information, please visit www.pearsoncounseling.com.
Sanam Pejuhesh, M.A.
Play to Heal Psychotherapy
2346 Broadway St
Boulder, CO 80304
phone: 303-717-1749
Has your child experienced a trauma and you don't know how to help him/her? Is your child having difficulties in school that you sense are more than just academic? Do you want to better understand your child's emotional world? If so, I invite you to call me for a free consultation to see if I can be of help to you and your family.
Play is a child's primary means of self-expression. In Play Therapy, feelings, metaphors and tensions arise representing the emotional struggle the child has experienced. When they feel safe, accepted, and understood by the therapist children are able to process difficult emotions and develop resources to help them feel calmer, more resilient and more confident. Through play, the child and therapist build a special relationship that leads to growth and healing.
Visit www.play-to-heal.com for more information.
Christiane Pelmas, L.C.S.W.
The ReWilding
1121-A Monroe Drive
Boulder, CO 80303
phone: 303-449-8590
My work focuses on the re-wilding of the human soul. Using a combination of Depth Psychology, Soulcraft, Somatic Psychotherapy & Embodiment and explorations of masculine/feminine, sexuality & intimacy and the mythic proportions of our individual and collective stories I work with individuals, couples, groups and communities to restore Right Relationship with self, other and the larger world.
Christopher Peraro, M.A.
Still Mountain Counseling
1503 Yarmouth Ave.
Boulder, CO 80304
phone: 303-549-2019
Hijacked by the insane push towards success, productivity and independence, at an early age most of us bury our uniqueness and the sanctuary in which we develop it in favor of honoring the sacrificial role society wants from us. As a result, we end up living divided lives where the distance between the life we want and the one we are living is miles apart. We end up, in effect, estranged from our souls.
My approach at Still Mountain Counseling is about guiding you to discover and/or enhance your "hidden wholeness". This is a journey that can involve both a raw encounter with pain and suffering (i.e. depression, anxiety and grief and loss, etc.) as well a trip to the euphoric heights of joy and all that is in between. It is a journey bound for a full embrace of all that life has to offer! It is about living a life of integrity!
Seth Perler, M.A.
ShineOn Educational Solutions
phone: 303.995.8889
iShineOn.com - Customized Educational Coaching: Empowering struggling students to realize greater success. Holistically address academic needs in conjunction with social-emotional learning needs. Enable students to develop the unique tools they need to overcome their specific challenges. Extensive experience addressing extraordinarily diverse learning needs and helping out-of-the-box thinkers truly shine. iShineOn.com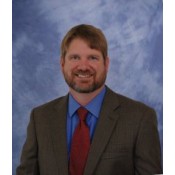 Michael Perry
Michael Perry | Psychotherapist
11001 W. 120th Ave. Suite 400
Broomfield, Colorado 80021
phone: 303.513.5388
website:
www.michaelperry.co
Send Email To This Therapist
Satisfy your emotional needs and break old patterns while you develop a positive mindset, motivation, and skills for taking control of your present and future.
You will experience rapid and powerful changes through a combination of psychotherapy, NLP, and coaching that addresses the whole person. The result is true happiness.
Sessions are filled with positive energy and unconditional support. Effectiveness of therapy is the number one priority and progress is measured in weeks, not years.
Your happiness is important. Call now.
See Full Profile
See All Therapists
Advanced Search
Find Groups
April Peterson, M.A., L.P.C., N.C.C.
phone: 7208418264
As a Master Career Counselor with 20 years experience, my goal is to help you succeed in your professional goals. I work with career direction and assessments as well as job search strategies.
Starting or changing careers is a challenging and exciting process. I support your journey with a narrative approach that helps you disvover the next steps on your unique path.
Saturday appointments are available in Broomfield. Contact me at acplpc@msn.com.
Ashleigh Peterson, M.A., C.A.C. I
LIVEinspired Counseling LLC
3900 S. Wadsworth Blvd. #360
Lakewood, CO 80235
phone: 9702815256
My passion is to support and guide my clients on their journey to live their best life, aligned with what truly matters to them, and true to their authentic self. I practice a unique combination of Acceptance and Commitment Therapy (ACT) and Emotional Focused Therapy (EFT).
I work with clients that are stuck in the WAR ZONE- whether they are struggling with an addiction or fighting a constant battle with their partner.
People don't live your best life because they've never experienced hurt, pain, addiction- they live it in spite of this. While we can't change the difficult situations of the past, I work with my clients to resolve the challenges that are holding them back so they can LIVE INSPIRED TODAY!
Michael Pfaff
People House Affordable Counseling Program - Intern
3035 West 25th Avenue
Denver, Colorado 80211
phone: (720) 507-6580
I believe each of us is on a journey to understand ourselves better, to find meaning, and continue on our path towards individualization and wholeness. Dreams, the Soul, relationships, and the unconscious all assist in providing us with insight about who we are and what we desire. Mike combines Soul-centered practices, interpersonal relationship work, and Internal Family Systems (IFS) with depth psychology and person-centered therapy to provide a rich background for growth and healing. Mike is currently completing a Master's degree in Counseling Psychology at Pacifica Graduate Institute.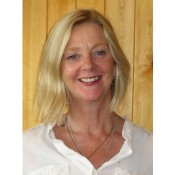 Colette Pfeiffer
phone: 720 243 1730
Send Email To This Therapist
`Who are you and where is the person I fell in love with?'
Recognise this? Colette specialises in couples therapy - she works with compassion, insight and humour that clearly demonstrate her love and commitment to relationships. She draws on over 20 years of psychotherapy training and practice, managing change in groups and organizations, and studying and leading Shamanic teachings and ceremonies.
Initial sessions focus on creating trust and safety in for clients to be heard and understood. Each session includes practical models and `take home' techniques that enable powerful shifts in understanding and behavior. As the work progresses, Colette guides, supports and challenges using a range of approaches which promote self- awareness and self -acceptance in order to heal the past, overcome blocks and achieve potential.
See Full Profile
See All Therapists
Advanced Search
Find Groups
Kristel Phelps, M.A., L.P.C.C
Blank Canvas Art Therapy
phone: (720) 644-9133
Blank Canvas Art Therapy is a collaborative space between you and I to engage and process emotions and experiences in an accessible and creative way. Art therapy is not about fancy art materials or expertise skills. It is about discovering your own way of using art or creative expression as a meaningful tool for personal insight and self-growth.
For more information about me and my therapy services, please see my website. At this time, I am only offering telehealth sessions. Reach out and connect with me today to get started on your path to inner resiliency and mental health wellness.
WEBSITE: blankcanvasarttherapy.com
EMAIL: kristel.bcat@gmail.com
Andrea Philleo, M.S., LSW, M.S.W.
Colorado Wellness Center for Girls
3775 Chase St.
Wheat Ridge, CO 80212
phone: 303-949-3893
Colorado Wellness Center for Girls is a comprehensive wellness-based day program for girls ages 12-21 who are experiencing with the effects of depression,anxiety and the everyday struggles of adolescences.
Jenni K. Phillips, M.S.
Blossom Again Therapy
5677 S. Park Place
Greenwood Village, CO 80111
phone: 303 587-0263
Jenni Phillips MFT Jenni uses a holistic approach - built upon the belief that our mind, body and spirit all interact to create our vitality, passion and purpose. To heal one part, we must acknowledge all three. She believes strongly in the power of the client/ therapist relationship to overcome life's challenges, survive difficult events and experience a vital, joyful, productive life. Jenni works with individuals, couples and families. Areas of focus include divorce and family issues, blended families, relationship challenges, work/life balance, and career challenges. 303 587-0263 www.blossomagain.com
Angie Tsiatsos Phillips, LPC, NCC, ACS, M.A., L.P.C., N.C.C.
Colorado Couples Clinic, PC
950 Wadsworth Blv. Suite 308
Lakewood, CO 80214
phone: (303) 956-7622
I am Somatic Psychotherapist with a passion for helping my clients cultivate the relationships that we all innately desire. I work with individuals & couples, as well as train Mental Health Professionals. As a Somatic Practitioner, Dance Instructor, Massage Therapist, & Personal Trainer, I've had two decades of experience at grounding my therapeutic approach in the body & support my clients in tapping into their own unique & innate wisdom. I help clients identify internal "signals" that habitually get them off-track, short-circuit ineffective relational habits, & strengthen internal states that are crucial for developing thriving intimate relationships. I am the President of Colorado Couples Clinic, PC, am trained in EFT, PEX, Gottman, as well as numerous other approaches, including being trauma-informed and attachment and Somatic based.
Teri Pichot, L.C.S.W.
Denver Center for Solution-Focused Brief Therapy
3809 Norwood Drive Unit 3
Littleton, Colorado 80125
phone: 303-941-4497
Congratulations! By simply looking for a therapist to help you address whatever problem you are currently facing, you have already taken the first step to making your life better. I help clients to identify the small, oftentimes overlooked steps that they are currently making and then help them identify what other steps are needed to find lasting change. Whether the problem is a life transition (i.e., family, employment, relationship) or something you have struggled with for years (i.e., depression, anxiety, addiction, history of abuse), I work with clients to envision a life in which these problems are resolved forever. In working in this way, clients not only resolve the current problems but discover the answers they have been longing for in order to understand themselves and move forward to a life of which they previously only dreamed.
Gillian Pierce, M.A.
Mindful Relationships
The quality of our connections and relationships defines the quality of our lives, beginning with the relationship to ourselves. I work with couples, individuals and groups who desire healing through mindfully relating to all aspects of life. I utilize a mindfulness and tools-based approach and I am trained as a PACT Level II couples therapist (Psychobiological Approach to Couples Therapy). Please visit www.gilliancpierce.com for more information and I would love to connect.
Bergen Pierson
Our work together is a collaborative process. A change in your life may be on the horizon, or you may feel unsure of where to begin to initiate change. We will find our way out of stuck places together. It's your journey and I am here to support you.
In session, we may uncover relationship patterns, honor parts of self, examine coping habits, and explore the mind-body connection. We might set boundaries, shift dynamics, and let go of things that no longer serve you. Your internal wisdom is our guide as we craft a treatment plan to reach your goals.
My style is direct, strengths-based, compassionate, and trauma-informed. I take a person-in-environment, anti-racist perspective, listening closely for how societal systems and historical forces shape lived experience.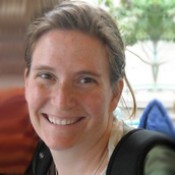 Kristi Pikiewicz, Ph.D.
100 Arapahoe
Boulder, CO 80302
phone: 720.446.8974
website:
www.kristipikiewicz.com
Send Email To This Therapist
In addition to working with a range of adult, adolescent and child clients, I specialize in guiding parents of children challenged by chronic illness, medical trauma or developmental issues toward the outcome of post-traumatic growth rather than post-traumatic stress. My research, presented at three conferences of the American Psychological Association, the International Society for Traumatic Stress Studies and others, helps to show that parents who take care of themselves create better social and health outcomes for their challenged children. I am licensed psychologist candidate, editor of the APA Div 39 monthly publication, and editor of the APA Div 39 blog at PsychologyToday.com. EMDR Certified. Former teacher. Former Outward Bound guide. Frequent school consultant.
See Full Profile
See All Therapists
Advanced Search
Find Groups
Jill Pinarowicz, Ph.D.
Dr Jill Pinarowicz LLC
2150 W. 29th Ave., Suite 330
Denver, CO 80211
phone: 720.413.3071
I am a licensed psychologist and received my Ph.D. in counseling psychology from DU. My philosophy on therapy is as follows:
Everyone deserves to live a life filled with happiness, health, and love. Challenges may arise that are difficult to overcome. I see therapy as a way to develop better ways to cope with life in the present, heal wounds from the past, and let go of worries of the future. Therapy can help individuals overcome barriers that stand in the way of having true happiness. I help clients gain insight by providing a supportive and caring environment, while also challenging my clients when they are ready.
My private practice specializes in: - grief/bereavement/loss - growth from trauma - positive psychology - wellness/mindfulness - life transitions - relationships - training/supervision
www.psychologistjill.com
Nikita Pion-Klockner, LCSW, M.S.W.
Holistic Therapy, LLC
phone: 202-495-0876
Are you struggling with transition or life decisions; Feeling stuck and can't get beyond your past? You've just taken the first step to healing and growth. Together, we can create meaningful goals, find balance and peace of mind, release distress from the past, be present, and passionate about life. I bring a culturally sensitive, compassionate attitude to my practice and use a collaborative approach to create a respectful and safe environment for my clients as they proceed on their unique healing journey. I provide individual and couples therapy including premarital counseling, counseling for expecting/new parents. I also work with clients virtually. Approaches: EMDR, Trauma informed, Emotional Freedom Technique, Relational, Mindfulness, psychodynamic. Specialities: Trauma, Relationships, Mind-body www.holisticpsychotherapyassociates.com
Deb Piranian, Ph.D., L.P.C.
phone: 3035540777
Deb Piranian, Ph.D. is a Licensed Professional Counselor, a certified Gestalt therapist, and trained in EMDR with over 20 years experience working with individuals and groups. She integrates Gestalt, mindfulness, body awareness and nature into her therapeutic work. Through developing clients' capacity to be an ally to themselves, she helps clients increase their sense of aliveness, choice and satisfaction in their lives. Deb is core faculty and the Wilderness Therapy Director in the Transpersonal Counseling Psychology Master's Program at Naropa University. In addition to having a passion for the outdoors and climbing, she is a musician.
April Pojman, M.A., M.S., L.P.C.
Lion's Breath Counseling
PO Box 3714
Boulder, CO 80307
phone: (303) 997-2267
I believe that many of the difficulties we have in life are caused by the strategies we chose at one point to get our underlying universal needs for love and comfort met. Yet these strategies may no longer be useful. I can help you learn and practice new ones that are a better fit for who you are today through nature-based, experiential, and trauma-informed psychotherapy. In addition to studying Wilderness Therapy at Naropa University, I have completed additional training in Hakomi somatic therapy, Eye Movement Desensitization and Reprocessing (EMDR), and Dialectical Behavior Therapy (DBT). Call today for a free 30 minute initial consultation. www.lions-breath.com
Nicole Elizabeth Politis, M.A., L.P.C.
8461 Turnpike Drive. Ste.100
Westminster, Colorado 80021
phone: 3039064909
Jason Polk, L.A.C., L.C.S.W.
Paramita Counseling
190 E 9th Ave Ste 395
Denver, CO 80203
I love working with people who have the desire to live well. I believe the word "recovery" simply means living well and appreciating life. Life is difficult, that is obvious. However, it is important to have perspective, tools, and connection to help with life's slings and arrows. I help individuals and couples with that. Some important questions: What is blocking healthy connection? What is blocking your full potential and effectiveness in life? Although life is difficult, it can also be joyous. It is possible to be authentic as well as appreciate your life and your partner.
Miriam Pollack, M.A.
Literacy and Language Center
phone: 303-247-0790
Miriam Pollack, Founder and Director of the Literacy and Language Center, diagnoses and remediates children with mild to profound learning difficulties using the multi-sensory, data driven methodologies developed by Lindamood-Bell, Inc. So often our very bright children are misdiagnosed and/or not appropriately supported when they are faltering in reading, be it decoding or comprehension,or struggling with critical thinking tasks, spelling, math skills, or expressive language competency. The consequences of inadequate intervention are often devastating, not only for their self-esteem, but for their entire academic careers and choices of adult vocational and educational pursuits. Miriam Pollack brings 17 years of experience to her deep conviction that every child can succeed, and they do: one child at a time.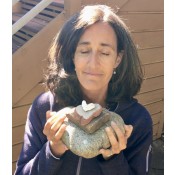 Eve Pollak Maisonpierre, M.A.
MOVINGVOICE
750 14TH ST.
BOULDER, CO 80302
phone: 303 653-8517
website:
www.movingvoice.com
Send Email To This Therapist
Vocal Empowerment Therapy is a set of non-judgmental, body-centered, and creative processes combined to help you:
Connect your body, mind and spirit with your voice. Build a relationship with your Higher Self as your own best teacher and guide.
Your body is the instrument and channel for what moves through you and beyond. This includes your breath, voice and energy, as well as feelings, thoughts, sensations and spirit. You can try to control everything you do or surrender to something greater, allowing your body and voice to resound with all the colors of who you are.
Each client arrives with their own goals, gifts and also blocks to those gifts. My MA in Vocal Performance, deep study of body-centered therapies, and personal journey beyond trauma make me uniquely qualified to this meaningful work.
See Full Profile
See All Therapists
Advanced Search
Find Groups
Beth Potashkin, Ph.D.
Beth Potashkin
567 Park Avenue Suite 204
Scotch Plains, NJ 07076
phone: 908-922-4003
Dr. Potashkin received her BA, with honors, from Clark University, a nationally-renowned psychology department. The psychology faculty elected her into Phi Beta Kappa, an academic honor. She completed her masters and Ph.D. (1981) at Yeshiva University. She is also a certified School Psychologist in New York State. She published an article in 1993 entitled "The relative efficacy of Ritalin and biofeedback in the treatment of hyperactivity".
Trish Anne Pottersmith,
Dissociation LTD Somatic Coaching & Therapy
80 Garden Center #150
Broomfield, CO 80020
Specializing in Dissociative Disorders; Certified TIST Practitioner (Janina Fisher); Facilitator & Trainer for therapists learning TIST; TIST Practice Groups; Imago Relational Therapy for Dissociative Disorders & Dissociative Couples I use Stephen Porges polyvagal SSP ILS - Safe & Sound Protocol Integrated Listening System. Email me: trrish@dissociation.ltd PhD (ABD)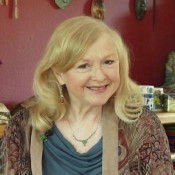 Lee Potts, Ph.D.
Boulder Psychotherapy Institute
P.O. Box 266
Nederland, CO 80466
This therapist has a video.
Send Email To This Therapist
Lee Potts, Ph.D., Boulder Psychotherapy Institute Distinguished Guest Workshop Leader, is a theater director and internationally known performance coach. She works with therapists and others to enhance self-presentation skills. She has a Ph.D.in Communication and Performance Studies, and certificates in Gestalt Therapy, Conflict Resolution, and Mediation. . . . . .
See Full Profile
See All Therapists
Advanced Search
Find Groups
Evan Powers, M.S., L.P.C.C
Powers Psychotherapy LLC
1635 Foxtrail Dr
Loveland, Colorado 80538
phone: 970-775-8456
I specialize in the treatment of couples, teenagers, and adult men who want to lead more meaningful lives.
Patricia L Powers
NorthStar Transitions
phone: 720.340.7154
Whitney Prestwood MA, NCC, M.A.
Your Story Counseling, LLC
709 3rd Ave Suite 201
Longmont, COLORADO (CO) 80501
phone: 9702817879
I am a psychotherapist based out of Northern Colorado and I specialize in working with adults who have experienced or witnessed traumatic accidents & life changing injuries. These events can often alter your life in unexpected ways. It is my hope that I can help you navigate these changes in order to find yourself once again. Additionally I am able to work with clients experiencing depression, anxiety, grief & loss, post-traumatic stress disorder, emotional abuse, sexual abuse, addictions, and substance abuse. As a psychotherapist I would describe myself as warm, caring, open minded, honest, inquisitive, and fearless. Additionally, I find that a sense of humor is necessary during the process of counseling. I use my life experience and ongoing professional training to ensure that I am able to support my clients.
Tj Price, Psy.D.
Mindful Health Advantage
8015 W. Alameda Ave., Ste 230
Lakewood, CO 80226
phone: 303-202-6143
I believe I don't succeed unless you succeed & we are all good at our core. I also believe that each of us has more potential than we can know. We live in a very complex, stressful time in our history. It is often very difficult to know what to do, or how to heal. Know that there are ways to deal well with stress, loss, and changes in life. I have found that it is very important to develop positive relationships with yourself, family, other people, and ideally, the world, and universe. I am half of Mindful Health Advantage; Dr. Roberts & I are here to help you heal, grow, and develop into the person you would like/want to be - to develop/construct a life you will be proud to have lived.
Affordable Body-Centered Therapy Program
Boulder Center for Conscious Community
1637 28th Street
Boulder, Colorado 80301
phone: 303-999-0442
*We provide low-cost services to clients who desire personal growth and/or are experiencing challenges with life transitions, relationships, depression, anxiety, addiction, body acceptance, family dynamics, social justice awareness, chronic pain/health conditions, and the effects of trauma. 
*We will support you to experience connection with your body, feelings, and emotions. We support greater awareness of your deep wants and needs so that you are better able to decide how you choose to act from moment to moment.
*The "body-centered" focus integrates research-based, somatically-designed tools, self-compassion, and awareness practices combined with more traditional psychotherapy orientations.
Julie Pruzansky, M.S.
The Boulder Institute for Psychotherapy and Research
1240 Pine St.
Boulder, CO 80027
phone: 303 442-4562
I am a Licensed Social Worker and the Post-Masters Fellow at The Boulder Institute for Psychotherapy and Research.
William Sandy Pryor, M.A., L.P.C.
Pryor Counseling LLC
190 E. 9th Ave
Denver, CO 80203
phone: 303-815-8538
Sandy works with both adults and children seeking help for a variety of problems, including depression, anxiety, addictions, and relationship issues. Sandy's work with couples is founded in Gestalt therapy, which he has found to be very effective when working with systems of all sizes, from couples to families to businesses. He empowers couples to examine how they communicate or "get in the way of" communication and intimacy. He also focuses on present moment experience, personal responsibility, and mindfulness. A native of Washington D.C., Sandy received his Masters in Counseling Psychology from Naropa University. He is a Board Certified Music Therapist and is certified as a Gestalt therapist from the Gestalt Institute of the Rockies, where he continues to pursue advanced studies in couples and family therapy. He is also trained in EMDR.
Evolve In Nature Psychotherapy, M.A., L.P.C.
Evolve In Nature Psychotherapy
1200 28th St. Suite 205
Boulder, CO 80303
phone: 303-688-7255
Evolve In Nature is a psychotherapy practice offering people an opportunity to explore one's self and relationships, and a safe space where individuals and couples can ask their questions, speak their truth, look within, and grant one's self permission to feel, be supported, and evolve.
Samantha Pugh, L.C.S.W.
104 N Harrison Avenue, Suite A
Lafayette, CO 80026
phone: 303-859-5930
I believe that infants, toddlers, and young children do not exist in a vacuum. They exist within the context of their primary caregiving relationships, and I feel passionate about using my training and expertise in infant, early childhood and maternal mental health to help strengthen those relationships. I provide evidence-based family play therapy for children (0-7) and caregivers together, who are struggling with early trauma, behavior management, and relationship challenges. I also work individually with pregnant and postpartum mothers suffering from perinatal mood and anxiety disorders. Parenting can be challenging, but we don't have to go through it alone. Please reach out to schedule a free initial consultation, or learn more about me at www.samanthapughlcsw.com.
Darin Rachel Pyatt, M.A., L.P.C., C.A.C. III
Counseling and Wellness Coaching
1530 55th Street, # 121
Boulder, CO 80303
phone: 720-746-8504
Adolescents, Adults, Families • Mindfulness-based Modalities including ACT, CBT • EMDR, • Brainspotting • Hypnotherapy • Dream work • Sand play • Natural Highs approach to recovery and substance abuse counseling • Sobriety coaching • Wellness coaching for cancer survivors • Parent coaching for parents of teens