Referral Directory Search Results
Myriam Danielle Rabaste, M.A.
Griffith Centers For Children
Paul Radde, Ph.D.
Cognitive Behavioral Therapy
3873 Florentine Dr.
Longmont, CO 80503
phone: 303 682 4330
Couples, Families, Adults. Cognitive Behavioral, Brainspotting, Jungian, Gestalt, RET, eclectic approach. 30 years experience organizational Consultation. Performance Workplace issues, management, supervision. Expertise in Thrival, Stress management, Highly Sensitive Persons, Executive Coaching. Problem Solving Evening hours.
Paul J. Rakowski, M.A., M.S., L.P.C., N.C.C.
Noeticus Counseling Center and Training Institute
190 East 9th Avenue, Suite #290
Denver, CO 80203
phone: 303-399-9988 ext. 103
Paul Rakowski is on staff with Noeticus Counseling Center and Training Institute since 2006 and serves as one of the Clinical Supervisors and as the Clinical Director for the Center for Addiction Recovery and Wellness. He has a Master of Arts degree from the University of Colorado at Denver in couple/marriage and family therapy, a Master of Science degree from Missouri State University in Biology, is a Licensed Professional Counselor (LPC),a National Certified Counselor (NCC),and an Approved Clinical Supervisor (ACS). In addition to his clinical work, Paul has also serves/has served as adjunct faculty at both the University of Colorado Denver and at Naropa University. Paul has a strong interest in trauma informed care, health psychology, body image and exercise, couples counseling, addiction recovery counseling and clinical supervision.
Lindsey T. Randol
Lindsey T. Randol, LLC
2455 Broadway
Boulder, CO 80304
phone: ​720-526-0830
I serve adults, young professionals, students, and teens who are seeking support and greater wellbeing. I have extensive experience working with individuals who are experiencing challenging relationships, stress, depression, anxiety, low self-esteem, mind-body concerns, and life transitions. I specialize in mindfulness and a relational approach to therapy, which focuses on developing a strong therapeutic relationship of authenticity and communication. I am committed to creating a welcoming and affirmative space for all people.
You may notice that I have an unusual degree. A PsychD is a doctorate from the United Kingdom and equivalent to an American PhD. I am a licensed psychologist in the UK and a registered psychotherapist in CO.
Please visit my website at www.lindseyrandol.com or call me at 720-526-0830. Thank you.
Lisa Ransford, L.P.C., C.A.C. II
MDS Counseling Center
1355 S. Colorado Blvd., C-100
Denver, CO 80222
phone: 303 756 9052 x 165
(ACOA, Addiction & Trauma, EMDR, supervision toward licensure) Lisa believes in the innate strength of the human spirit and assists her clients in accessing this.
Julie Rappaport, M.A., L.P.C.
OwlSpeak Counseling
2760 29th St.
Boulder, CO 80301
phone: 303-396-8084
I provide hypnotherapy, body-centered psychotherapy and Mind-Energy-Body (MeB) psychotherapy. Please visit my website at www.OwlspeakCounseling.com for more information. Thanks!
Leah Raulerson, S.E.P.
Noeticus Counseling Center & Training Institute
Leah Raulerson is a clinical intern at Noeticus Counseling Center & Training Institute. As a Masters student at Naropa, Leah studies Somatic Counseling, with concentrations in Body Psychotherapy and Dance/Movement Therapy. Leah is a trauma-informed, client centered therapist using mindfulness, body awareness, and movement to connect and reintegrate the self and the self in relationship.
Brittany Razee, M.A., L.C.S.W., L.M.F.T.
Healthy Mind & Body of the Rockies
2305 E. Arapahoe Road Ste 123
Centennial, CO 80126
Healthy Mind and Body of the Rockies is a holistic center focusing on the treatment of mental health issues with the assistance of yoga, meditation, and fitness. We provide licensed and competent mental health professionals who help you on your journey of life.
Anne Reach, Ph.D.
2975 Valmont Road Ste. 220
Boulder, CO 80302
phone: 303-570-5442
People live the best lives they can without the help of a professional until they find that they have problems that they no longer can or want to deal with on their own. I work with such people. They struggle with feelings (anxiety, depression, and anger), with relationships, with changes in life and with attaining their goals. In my experience I have developed a great respect for people who seek to improve their lives through psychotherapy, a process which can be very challenging and very rewarding.
I view the therapeutic relationship as crucial in understanding the difficulties experienced by the people with whom I work and I aim to create an environment in which my clients feel comfortable exploring their lives and the historical roots of their problems.
It is my belief that a good client-therapist relationship is crucial.
Kari Rech, M.A.
SonderMind: Private Practice
3050 Broadway
Boulder, CO 80304
phone: 720-541-8698
Therapist who works with PTSD, eating disorders, anxiety, depression, relationship issues, and addictions
Sujatha Reddy, L.P.C.
Heartland Wellness LLC
2855 N Speer Blvd
Denver, CO 80211
phone: 303-325-5617
We offer: Health and Wellness coaching for Cancer, Heart Disease, Diabetis, Women's Issues, weight management, life transitions, chronic pain and illness. Mental health counseling for Anxiety, Depression, Insomnia, Grief and loss, Ayurvedic Consultations, Mindfulness program, Cognitive behavioral therapy, EFT Emotional Freedom Technique
Bruce Reed
1140 Lehigh St.
Boulder, Colorado 80305
This is a new setup variation test (1-17-23)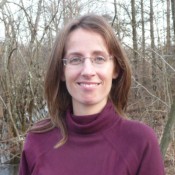 Claudia Reiche, NCC, M.A.
Colorado eTherapy, LLC
736 Kimbark Street
Longmont, CO 80501
phone: (303) 332-2900
website:
www.coloradoetherapy.com
Send Email To This Therapist
Hello, my name is Claudia. I provide affordable, high quality in-person, Skype, and e-mail counseling services. I can meet with you in Longmont and Boulder. People come to me when they seek help with anxiety, depression, life transitions, self-esteem issues, introversion, loss and grief, and many other problems. I have specialized training in dealing with tinnitus (ringing in ears/head) and hearing loss. I am also able to provide therapy services using the German language.
You want to feel better, and I can help you get there. Together we will resolve your problems. I will be truthful with you, respect you, your time, your privacy, and do everything in my power to help you.
Please visit my website for more information and contact me. I would like to help you. I am looking forward to hearing from you.
See Full Profile
See All Therapists
Advanced Search
Find Groups
Mary Kate Reisel, A.T.R., L.C.S.W.
Connected Within Art Therapy and Counseling Services
400 East SImpson St.
Lafayette, CO 80026
phone: 720 336 8859
I am a licensed clinical social worker LCSW since 2007(licensed in Chicago in 2003), and a registered art therapist, ATR since 2008. My theoretical orientation for therapy is informed by bio-psycho-social, family systems, humanistic, relational, and developmental models. I have past training in cognitive behavioral therapy and dialectical behavioral therapy.
I have an interest in mindfulness, Buddhism, nia, yoga, and martial arts.
Lucien Renjilian-Burgy
www.ShiftingStates.com
1722 14th St. Suite 130
Boulder, Colorado 80302
phone: 303-834-7471
Offering body-centered, experiential psychotherapy using a mindfulness-based approach to access core material and inspire freedom. Serving the Denver/Boulder community for over 10 years.
Brianne Rhodus, M.A., L.P.C.C
True Nature Therapeutics
phone: 651-894-4132
I provide body-centered and mindfulness-based therapy at an affordable rate. My speciality is working with trauma through EMDR.
Cindi Rieb, M.A., L.P.C.
One Step At A Time
257 Johnstown Center Drive, Suite 208
Johnstown, CO 80534
phone: 970.587.4963
I provide caring and professional counseling services offered to adults, children, couples and families using individual or group therapy. These services include but are not limited to: Anxiety/panic attacks; Divorce/Separation; Sexual/Physical Abuse; Grief/Loss; Depression; Trauma; Establishing Boundaries
Laura M. Rieffel, Ph.D.
1333 W. 120th Ave., Ste. 316
Westminster, CO 80234
phone: 303 478-7140
Joan Rieger, M.A., L.P.C.
1365 Forest Park Circle, Ste 202
Lafayette, CO 80026
phone: 303 548 6901
I am a licensed psychotherapist with my Masters in Counseling from Naropa University. I am also a certified Gestalt therapist and offer Equine-assisted Psychotherapy. I work with individuals and couples, and specialize in trauma & abuse, relationship issues, depression & anxiety, grief, and addictive behaviors.
Danielle Rifkin, M.A.
Boulder Art Therapy Collective
1400 Lee Hill Rd
Boulder, Colorado 80304
I believe in the healing and transformative power of art. I am an Art Therapist and Registered Psychotherapist. I graduated from Naropa University with a Masters of Arts in Transpersonal Art Therapy. I am passionate working with life transitions, grief, illness, trauma, anxiety and depression. I have experience working with elders, adults, children, and families.
Juana Rincon, M.A.
Unnido Counseling
unnido.counseling@gmail.com
Boulder, Colorado 80304
phone: 7207726523
As a Contemplative Psychotherapist I believe that all humans have inherent wisdom and clarity. This is called Buddha Nature in Buddhism or "Brilliant Sanity" in Contemplative Psychotherapy. This approach allows clients to increase their awareness of themselves and find ways to change habitual patterns that are bringing suffering into their lives. I use mindfulness and somatic based interventions to support clients see and feel the connection between body and mind, which leads to higher levels of integration and wellbeing. I have a lot of experience and training in working with relational trauma and attachment, and therefore my approach is client centered and and trauma informed.
Dylan Rivard, M.A., L.P.C.
100 Arapahoe Ave Suite 8
Boulder, CO 80302
phone: 7206334311
Anthony Rivas
Alchemy of Healing Counseling, LLC
9224 Teddy Lane, Suite 103
Lone Tree, Colorado 80124
phone: 303-217-3735
The alchemy of healing implies change from one form to another. The change can be in your thought process, a change in awareness, change in relationships; all changes for the better, changes which help the soul retain its youth. Healing and change can only come from within, but is a process nonetheless. That is what counseling provides, a safe environment in which healing and change can occur.
Bita Ashouri Rivas, M.A., L.P.C.
Alchemy of Healing Counseling, LLC
9224 Teddy Lane, Suite 103
Lone Tree, Colorado 80124
phone: 303-217-3732
The alchemy of healing implies change from one form to another. The change can be in your thought process, a change in awareness, change in relationships; all changes for the better, changes which help the soul retain its youth. Healing and change can only come from within, but is a process nonetheless. That is what counseling provides, a safe environment in which healing and change can occur.
Carolyn Riviere-Placzek, M.A.
Collaborate Counseling
2101 S. Blackhawk St, ste 240
Aurora, CO 80014
phone: 720 708 4865
I have a passion for clients who are struggling with transitional issues such as the following: depression, work & family balance; grief & loss; adolescent & parenting; separation & divorce; blending & step-parenting; to name a few. Helping to prepare individuals & families for life events and crisis's is a pillar of my practice. I bring years of personal experience, expertise, training, and educational focus in marriage and family systemic based therapy, results oriented treatments and solutions for all involved! I look forward to speaking about how we can work together to meet your goals and objectives. My specialty focuses on relationships and emotional connections that I believe are two of the most powerful forces which move individuals into searches for transformation and healing. I use pluralistic approaches centered on a theoretical orientation of attachment and neuro-personal psychology based on solid, proven methodologies,treatments & solutions. I combine a past history of 25 years, corporate career with a psychotherapy practice, concentrating on individuals, couples and families with a systemic focus and working towards becoming a Registered Play Therapist. Please go to my website www.collaboratecounseling.com for full outline of practice, expertise, training's, and experience.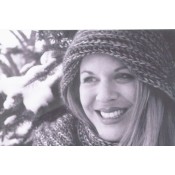 Jenna Robbert, M.A.
www.jennarobbert.com
5600 Arapahoe Avenue, Suite 207
Boulder, CO 80303
phone: 303-875-4817
Send Email To This Therapist
Hypnotherapy & Guided Imagery Eye Movement Desensitization & Reprocessessing (EMDR) Emotional Freedom Technique (EFT)
See Full Profile
See All Therapists
Advanced Search
Find Groups
David Robbins, M.A.
Counseling for Transformation, L.L.C.
2760 29th St., Ste 2C
Boulder, CO 80301
phone: 303 225 2700
I offer an eclectic blend of mindfulness-based psychotherapy and experiential body-centered therapy to individuals and couples. I specialize in working with depression, anxiety, social anxiety, low self-esteem, grief/life transition, spiritual emergence or emergency, relationship issues, and men's issues
Janet M Roberts, Ph.D.
Colorado Licensed Psychologist
11811 Upham St., Suite C-1
Broomfield, CO 80020
phone: 303-646-7472
Special interests include late adolescence and emerging adulthood, parenting teenagers, adult life transitions, aging, dementia, trauma recovery, women's issues, eating disorders, body image, LGBTQ concerns, substance abuse, social shyness, group therapy, and couples therapy. Licensed Psychologist http://www.drjanetmroberts.com
Shawna Roberts, Psy.D.
Mindful Health Advantage, LLC
8015 W. Alameda Avenue, Suite 230
Lakewood, CO 80226
phone: 303.202.6143
Dr. Shawna Roberts I am committed to helping individuals heal the past, empower the present, and achieve a future that is meaningful and valued. I understand the importance of building relationships with my clients based upon trust and respect. Many clients have described me as compassionate, accepting, and helpful in guiding people to have the life they have longed for. My hope would be to offer you a rewarding experience. I earned my Doctorate of Psychology from the University of Denver after completing my masters degree. I have a variety of training and experiences in working with adults and children specifically focusing on treating anxiety disorders such as Obsessive Compulsive Disorder, PTSD, panic attacks, and phobias. I am an Adjunct Professor at the University of Denver, and I also teach child development and assessment at the University of Colorado Health Sciences Center.
Stephanie R Roberts
Private Practice- Psychotherapy
3393 Iris Ave
Boulder, CO 80301
I have over 30 years experience providing therapy and assessment services to young adults, adults and families. I am committed to helping others reach a greater understanding and compassion of themselves, to assist in healing from painful experiences and finding new ways of coping. My approach to therapy is practical, results oriented and emphasizes empowerment through building insight and self awareness. I am committed to learning about my clients and working with them to make long lasting changes.My specialty areas include, recovery from alcohol and drugs, depression, anxiety,relationship and life transition issues. I utilize various theoretical orientations in order to tailor my therapeutic interventions to client needs and goals. I have trained in Cognitive Behavioral Therapy, Brief Solution Focused Therapy and EMDR.
Amy E Robertson, L.C.S.W.
1314 Main Street Suite 203
Louisville, CO 80027
phone: 720-470-2230
I have been supporting individuals who are facing life transitions including depression, anxiety, grief, loss and trauma for over 15 years in the Boulder area. More information available at my website www.amyrobertsonlcsw.com
Georgia Robertson, Ph.D., M.A., L.P.C.
Your Educated Heart
P.O. Box 372
Niwot, CO 80544
phone: 720 278 6990
Providing individual adult therapy to those experiencing loss, transition, grief. Certified Poetry Therapist.
Teresa Robertson RN,CNM,MS, R.N., M.S.
Living Intuitive- Intuitive counselor
2825 Marine St Suite 106
Boulder, CO 80303
phone: 303-258-3904
Teresa can assist you in acquiring and building your intuitive knowing base.
Her gift of getting to the heart of the matter, and communicating what she perceives with clarity and compassion aids her clients to efficiently stop striving patterns and to begin to thrive.
Her approach utilizes and integrates numerous concrete mind, body, and spiritual techniques and tools.
Her goal is to assist you to better understand, resource and to live your life with utmost awareness and fulfillment. Her integrative approach is concrete, supportive and empowering. Her skill is co-creating with her clients(s) an overall healing care plan that then is broken down into smaller steps of their journey
Suzann Panek Robins, M.A.
Inner Visions and Rainbow Resources, LLC
840 Cortez St.
Denver, CO 80221
phone: 303-428-0968
My eclectic approach to understanding relationships uses what is relevant from the whole therapeutic spectrum. My client-centered training includes body psychotherapy, somatic experiencing, and holotrophic breath work. I also work with the biofield and chakra systems.
In addition to being a college professor and exercise instructor on both coasts, I lived in Intentional Communities and wrote Exploring Intimacy: Cultivating Healthy Relationships through Insight and Intuition while traveling abroad.
I have worked with clients for 15 years, and practiced meditation for 30+ years. I am available for private sessions or to speak to your group or organization.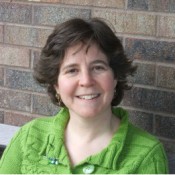 Abigail Robinson, L.C.S.W.
2955 Valmont st. suite 230
boulder, co 80301
phone: 303 819-2279
website:
www.arobinsonlcsw.com
Send Email To This Therapist
I am here to help you get unstuck and lead a more satisfying life. Whether you are a teenager, parent, college student, or adult, I can help you cope more effectively with whatever has got you "fed up", "at the end of your rope", or feeling otherwise like it's time to try something different.
See Full Profile
See All Therapists
Advanced Search
Find Groups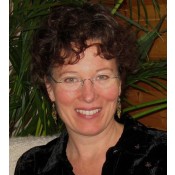 Sallie Robinson Ward, Ph.D., L.P.C.
2871 Kenyon Circle
Boulder, Colorado 80305
phone: 303-422-0956
Send Email To This Therapist
Sallie's approach to working with others is one of respect and honoring to find the most efficient way to heal trauma, awaken the feminine, enliven relationships, and come home to the self. Remembering you are sacred is essential. The work is to know you have capacity to embrace life with all it's facets and grow beyond your concept of who you are.
Find Sallie at canyonwellness.net Come in for a free consultation.
See Full Profile
See All Therapists
Advanced Search
Find Groups
Alison Rogers, Ed.D. LPC, L.P.C.
ALISON ROGERS COUNSELING
737 29th Street, Suite 101, (The Tree House)
Boulder, CO 80304
phone: 303.324.1046
For the past 25 years I have specialized in families with infants and young children. There are times in life when the demands exceed our capacities. The transition to parenthood can be challenging, but with adequate support, also provides a tremendous opportunity for growth. I work with parents who want to improve their relationship with their child, partner and self. I also provide assessment and intervention for infants and young children who are showing signs of stress with disruptions in eating, sleeping or behavior. I teach "The Yoga of Parenting" workshops and provide yoga therapy for anxiety and depression. I also teach trauma informed yoga. For more information please visit: alisonrogerscounseling.com or call me at 303.324.1046.
Arrow Rojas
InnerWild Counsel
R-DMT
Boulder, Colorado 80302
phone: (720) 340-2095
Arrow Rojas (She/They) graduated from Naropa University with a BFA in Multidisciplinary Performance Art and an MA in Clinical Mental Health Counseling with a concentration in Somatic Counseling: Dance/Movement Therapy. Arrow has extensive experience in trauma and addiction, anxiety, and grief. Arrow's therapeutic approach combines her training in Somatic Psychotherapy, Attachment centered wilderness therapy, Motivational Interviewing, Dialectical Behavioral Therapy (DBT), Internal Family Systems (IFS), Narrative Therapy, Expressive Arts Therapy, mindfulness, and active imagination practices of Jungian psychology such as guided imagery meditations and Authentic Movement.
Michelle Rollins, M.S., L.P.C., C.A.C. III
Rocky Mountain Psychotherapy
2305 E Arapahoe Road, Ste 123
Centennial, CO 80012
phone: 303-223-0255
I am a Licensed Professional Counselor and Certified Addictions Counselor as well as a Certified Laughter Yoga Leader. I maintain a holistic philosophy of counseling. The word "holistic" refers to the concept that each individual is composed of mind, body, and spirit, all of which are connected and influence the issues and concerns that you bring to counseling. For you to be successful in reaching your goals, it is important to be mindful of all three aspects--mental, physical, spiritual--and how they interact with each other and the environment in which you live and relate to others. I have experience working with a variety of clients and concerns and specialize in Dialectical Behavior Therapy and Christian Counseling and Coaching.
Hannah Root, M.A., L.P.C.C
Attunement Counseling
phone: 7207350136
Attunement Counseling offers a unique blend of Narrative Therapy and Energy Healing. This integrative approach to mental health supports you in discovering a life narrative that reflects the best version of your life while releasing and aligning your energetic bodies. Hannah Root also teaches mindfulness courses and lead meditation groups. Please visit www.AttunementCounseling.co to discover more and take the first step towards Living Your Best Life!
Joe Roscoe, L.C.S.W.
1942 Broadway
Boulder, CO 80302
phone: 617-777-4058
My primary interest is in working with people who are coping with symptoms of anxiety and/or depression, and understanding how these symptoms may relate to life circumstances, such as relationships or changes in environment. Specifically, I am interested in working with people who have so far not received symptom relief from other courses of therapy. Please visit my website at http://joenroscoe.wix.com/joeroscoelcsw.
Andrew Rose, M.A.
Boulder Emotional Wellness, HealingQuest LLP
909 14th Street
Boulder, CO 80302
phone: 303 225 2708
Office in Boulder on University Hill @ 14th and Aurora http://www.wisdomemotions.com
Individual Adult Counseling, Family and Couples, Teenage and Children Trauma Counseling, Experiential Non-Directive Play Therapy, Performance Enhancement
Therapy in Natural Settings, Individual and Family Ski Therapy http://www.skitherapy.com EMDR, Brainspotting, Biofeedback (Sympathetic and Parasympathetic state change), Emotional regulation is fundamental for individual happiness, relationship success, and parenting and contributes to improving equity in society. My professional mission is to increase the health of the community and individuals, children and adults, by providing counseling services and education to clients, practitioners, and caregivers.
Mary E Rose, M.A.
phone: 970-389-8708
I graduated from Naropa University's Somatic Counseling Psychology Masters Program and am currently working at the Addictions Recovery Center, Intensive Services through Boulder County Public Health.
Riese Rose, M.A.
phone: 720-310-5082
I'm a nature-based therapist who is passionate about working with the LGBTQIA+ community, those struggling with attachment wounds, grief, identity & spiritual emergencies, sexuality, PTSD, self-worth, depression, anxiety, and difficult life transitions. I am dedicated to anti-oppression work both personally & professionally. From this perspective, I see my clients not as broken, but rather as expressing the symptoms of an unwell cultural ecosystem.
I use a balance of evidenced-based modalities with soulcentric ways of moving through trauma and navigating the waters grief in my work. Through collaboration and gentle guidance, I take a transpersonal, somatic, trauma-informed, humanistic, experiential and strengths-based approach to helping people find their own authentic path to healing and wholing.
Shelli B.W. Rose
627 Kimbark Street, Unit #6
Longmont, CO 80501
phone: 720.815.7737
I have a private practice in downtown Longmont where I work primarily with adoptive families. Through attachment-based play therapy, parent / couple's therapy, or coaching services, I join with families in their efforts to rekindle a sense of joy, fulfillment and playfulness in their relationships. As an adoptive parent myself, I'm able to bring a depth of understanding and compassion to my work with families. This enhances my capacity to attune and build the trust that's essential for emotional safety and positive change. I maintain both the LMFT and LPC licenses in CO & CA. I am also a RPT-S, which allows me to provide clinical supervision for clinicians who are working toward their RPT credential. I also provide tele-health services in CA & CO, teaching parenting practices, as well as individual & couples counseling & supervision.
Brooke Rosen, L.P.C.
3107 28th Street
Boulder, CO 80301
phone: 303-775-7529
Brooke Rosen is a Licensed Professional Counselor, specializing in the treatment of sexual and pornography addictions and sexual offending behaviors. Specifically, she focuses treatment on healthy sexuality, sexual education, sexual acting out cycles, and relapse prevention. She offers therapeutic services to teenagers, adults, and their families in both group and individual settings. Brooke is a Sex Offender Full Operating Level Treatment Provider for adults and recently trained in Trauma Focused Cognitive Behavioral Therapy.
Neil Rosen, Psy.D.
Neil J. Rosen, Psy.D., P.C.
2500 30th St. # 208
Boulder, CO 80301
phone: 303 494-1116
Private practice of psychoanalysis and psychotherapy for adults and young adults.
Faculty, Denver Institute for Psychoanalysis Clinical Instructor Dept. of Psychiatry University of Colorado, Clinical Associate U. of Denver Graduate School of Professional Psychology.
Lara Rosenberg
Promises Treatment Centers
phone: 602-354-1643
"At Promises, our mission is to provide a gateway to sobriety for you or a loved one and to help assist in the achievement of lifetime dreams. For over 21 years, we have been proud of the pioneering, restorative, and compassionate care Promises has been providing to clients struggling with addictions and co-occurring disorders. Located in Malibu and West Los Angeles, with no more than 24 clients in Malibu and 18 clients in West Los Angeles, Promises proudly offers highly individualized and structured, 12-step based programs ranging from Detoxification, Primary Residential/Inpatient treatment, thru Extended Care, Sober Living, and Outpatient services. To learn more about Promises, please call 800-595-8779 or visit our website at www.promises.com."
David Rosenthal, M.D.
Adult, Adolescent and Child Psychiatry
880 Union Ave.
Boulder, CO 80304
phone: 303 440 3457
David Rosenthal, M.D., is an adult, adolescent, and child psychiatrist in private practice in Boulder, CO., where he resides with his wife and son. He is an Adjunct Professor in the Graduate School of Social Work at the University of Denver, where he teaches psychopharmacology. He earned his medical degree at the University of Iowa School of Medicine in 1986, and completed his residency in adult psychiatry and fellowship training in child and adolescent psychiatry at UC, Davis, Medical Center. He practiced psychiatry in various settings in California for many years and treated thousands of patients with ADHD, anxiety, and mood disorders before co-authoring the books: ADHD: A Survival Guide for Parents and Teachers, and Teaching Young Children With ADHD: Successful Strategies and Practical Interventions for PreK-3. A book, written for school counselors, is scheduled for publication in 2009. He has lectured widely on ADHD and mood disorders.
Rob Rosenthal, Psy.D.
Private Practice
1231 S. Parker Road, Ste. 103
Denver, CO 80231
phone: (720) 319-7272
I am a licensed clinical psychologist who provides long-term or brief-term psychotherapy to individuals or couples. I work with adolescents and adults who have a variety of concerns, including: academic and work problems, AD/HD, anxiety, chronic health problems, depression and mood disorders, learning issues, relationship problems, and trauma. If you have any of these issues, there are many ways for you to be more comfortable, confident, and content. Working together, we will identify specific strategies to help you reduce distress, increase satisfaction, and move forward in your life.
I also provide psychological assessments in the following domains: cognitive, AD/HD, and personality. An assessment can help you understand how you think, feel, and behave, and indicate strategies to improve your life.
Charley Rosicky
TRU Community Care Hospice
2593 Park Lane
Lafayette, CO 80026
phone: 720-725-6777
Grief Counselor using Mindfulness, Acceptance and Commitment Therapy, Solution Focused Brief Therapy and Brain Spotting to integrate bereavement experiences for adults and teens.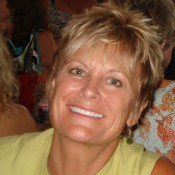 Teri Roth, M.A., L.P.C.
Heart Quest
1374 So. Pennsylvania St.
Denver, CO 80210
phone: 303-778-8171
website:
www.teriroth.com
This therapist has a video.
Send Email To This Therapist
As a licensed psychotherapist with nearly 30 years of experience in North Carolina and Colorado Teri uses an intuitive body-centered approach that combines all her trainings and certifications. The various techniques she brings to her practice are gestalt, somatic breath work, hypnotherapy, psycho-emotional kinesiology (which she founded), meditation and somatic hydrotherapy.
Teri has authored her own newspaper column as well as published magazine articles. She lectures frequently at Metro College and has worked extensively with industries giving seminars on wellness, as well as trainings in communication and conflict resolution in the work environment. Another aspect of her work is facilitating retreats ranging from a four day women's retreat using nature and breath, to one day workshops.
The techniques Teri uses are effective ways to get us out of our heads where we interpret life, and into our bodies where we experience life. It is by being present in our bodies that we can understand and feel our pain, eventually moving out of it and in its place experience who we really are. Teri is adept at creating a safe container in which to have fun, yet do deep transformational work which allows her clients to explore themselves spiritually, discover their potential and understand the relationship between the body and the mind.
See Full Profile
See All Therapists
Advanced Search
Find Groups
Erica Roush, M.A., L.P.C.
5378 Sterling Drive
Boulder, CO 80301
phone: 303-523-0895
Stacy Ruse, LPC, EMDR Approved Consultant, M.S., L.P.C.
Stacy Ruse Counseling Group
825 Delaware Ave #206
Longmont, CO 80501
phone: 720.526.8102
website:
www.StacyRuseCounseling.com
Send Email To This Therapist
Our team of psychotherapists are highly-skilled, warm, & real. In-office & online. Tweens, Teens, Adults, Couples, & Families. DBT Skills Groups for Teens & Adults. Trauma-informed EMDR. Cutting edge IFS- Informed EMDR Consulting for Therapists. Accepting BCBS & TriWest.. Working towards accepting Medicaid & Medicare. Accept most major insurance plans that provide out-of-network benefits. Our staff are warm, friendly, and happy to answer your questions.
See Full Profile
See All Therapists
Advanced Search
Find Groups
Gillian Isaacs Russell, Ph.D.
1579 Reed Ranch Rd.
Boulder, CO 80302
phone: 605-431-5022
Trained in London, UK, I have provided psychotherapy and psychoanalysis since 1988. As my approach is psychoanalytic, I listen attentively for those unconscious patterns that may be preventing you from fully living and loving. Through psychotherapy you can discover insight into those patterns in a secure therapeutic relationship, where you can begin to listen to yourself. I believe that the therapeutic process is collaborative: we work together to make sense of your experience, so that you can continue your life journey in a way that is uniquely right for you. I have a particular interest in pregnancy, miscarriage, infertility, prenatal/postpartum anxiety/depression, relationship issues, life transitions including student-related concerns, mother/daughter dynamics, and the challenge of defining yourself as a woman in the 21st century.
Jenevieve Russell, M.A., L.P.C.
Nurturing Strategies, LLC
2800 Folsom Street
Boulder, Colorado 80304
phone: 7202392347
Heal. Grow. Learn. Thrive!
You are already one step closer to transforming your pain/problem into profound growth!
Specializing in working with:
• PARENTS: difficult birth experience, pregnancy, postpartum adjustments, single parents, starting a family, blending families, new phases of parenting
• PEOPLE WITH CHRONIC PAIN: experiences of chronic pain, depression, anxiety or feeling stuck
• TRANSITIONS: healing grief, trauma, new phases, relationships, college students
When you face life's changes and challenges with the right support, you can rise above and deepen your own wellness.
With over 15 years of experience, I help you heal, regain balance in your life, unearth resources, and gain tools to uncover your true joy and vitality.
Maria A. Russo, L.C.S.W.
222 Milwaukee Street - Suite 104
Denver, Colorado 80206
phone: 303-910-5438
As a result of the traumas suffered, often as children, we tend to react to life in unhealthy ways. My intention is to help you find what is keeping you stuck and contributing to unhealthy choices that can create such things as anger, depression, anxiety, addiction (to drugs, alcohol, food, gambling, sex, shopping, etc.) and unresolved grief.
By working with me you will receive inspiration to awaken to the possibilities for growth in your own experience, help in identifying your strengths to carry you forward on your path to your highest potential and the development of your deepest spirituality, as well as guidance and direction in creating change in your life.
It is my belief that inherent in all Beings is pure goodness; people are not bad, just wounded.
Please contact me for a complimentary 15 minute phone interview.
Jill S. Z. Rutledge, LCSW
Jill S. Zimmerman Rutledge, LCSW
phone: 9709490404
I am a licensed clinical social worker and have worked with adults, couples, and adolescents in my practice of psychotherapy for over 35 years. My post-graduate training includes The Family Institute, Northwestern University. My specialties include eating disorders and body image issues, anxiety, depression, bipolar disorder, stress management and couples therapy. My approach to psychotherapy is psychodynamic (to understand and process past experiences), with the addition of cognitive-behavioral (CBT) and dialectical behavioral (DBT) techniques to help facilitate and maintain positive change. I enjoy working with adolescents 15 and older, and with adults throughout the life-span. I offer a free 20 minute initial phone appointment. I am not in network with insurance, but will reduce my fee in the case of financial need.