Referral Directory Search Results
Melissa Yakey, M.A., L.P.C.
Melissa Yakey Counseling PLLC
PO Box 6034
Longmont, CO 80501
phone: 7202636604
Individual counseling for young adults and adults specializing in trauma, EMDR, LGBTQIA2S+, and perinatal and postnatal depression and anxiety.
Mara I Yamshon, L.C.S.W.
youth and family healing llc
Having worked with children and families and the many challenges they face for more than 20 years,I know that the decision to seek professional help can often be a very difficult one. I have a background in child and adolescent mental health and have worked with families extensively around these issues. I provide therapy to children, teenagers, and adults and families. I specialize in working with children and adults who have experienced trauma, have attachement issues, learning disabilities, autism, anxiety and depression.
David A Yeats, L.C.S.W.
David A. Yeats, MSW, LCSW Psychotherapy & Consultation Services
350 Broadway, Suite 102
Boulder, CO 80305
phone: 3033359170
David Yeats has been a Licensed Clinical Social Worker since 1986. He works with individuals, couples, and groups, and with all ages (from late teens to seniors). See his website: www.DavidAYeats.com.
David is guided by a high regard for clients' thoughts, feelings, values, history, experiences, and intuitions. He is a good listener with a fairly interactive style. David is highly optimistic that clients can create greater clarity, peace, and joy through the process of psychotherapy.
David pays attention to the issues that people are wanting help with, and works to identify the wisdom, skills, and resources that clients bring to the process of psychotherapy. He sees that we are all on a path toward further growing and becoming, and understands that issues and problems that all of us have can be the means to that deeper growth.
Alex Young, M.A., RPT
Trailhead Counseling Center
7955 E. Arapahoe Ct., Suite 1400, Suite 1400
Centennial, CO 80112
phone: (720) 248-8163
My focus is on working with men overcoming significant issues in their lives. I specialize in helping men who struggle with a sex or porn addiction. Other concerns are common at the same time as an addiction - depression, anxiety/stress, significant relationship issues, conflict management skills, job & career problems. Together, we work on addressing each of those to set you back on the right path in life.
I have been helping men overcome sex addiction since 2008. I believe that it is not only important that a therapist understand a problem deeply, but is able to 'get it' at a personal level. Who better to counsel someone for these types of issue than someone who has gone through it and experienced his own recovery?
I'm glad to provide a free in-office 30-minute consultation to determine if I am the right fit for you.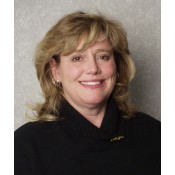 April Young, Ph.D., L.P.C.
Integral Counseling Center
website:
www.integralcounselingcenter.com
Send Email To This Therapist
I am licensed by the State of Colorado to provide psychological treatment to people seeking help for emotional issues that are affecting the satisfaction and well-being of their lives. In addition, I am specially trained and licensed to provide supervision for those seeking licensure in the state of Colorado. I have successfully treated many psychological conditions, such as relationship discord/conflicts, couple's communications, severe childhood trauma and sexual abuse, dissociation, depression and anxiety, alcohol and drug addiction recovery, post traumatic stress disorder, mood disorders, and more. I also lead Medicine Quests as well as Past Life Regression workshops several times a year in Estes Park, CO. Visit my website for more information and dates of upcoming events.
See Full Profile
See All Therapists
Advanced Search
Find Groups
Melanie K Young, Psy.D.
Melanie K Young, PSYD
2501 Walnut Street, Suite 208
Boulder, Colorado 80302
phone: 303 444-5330
Dr. Melanie Young provides a warm, supportive therapeutic environment responsive to each individual's unique needs. She works with adolescents, adults and seniors. She provides individual and couple's counseling. Specialities include working with trauma and other types of anxiety, depression, and bipolar disorder. Dr. Young also assists with issues around grief, loss, and caregiving. She has a background in neuropsychology and can help navigate the challenges around brain trauma, ADD, and chronic illness. Additionally, she helps clients increase effective coping strategies, strengthen internal resources, and enhance self-esteem. She is trained in Brainspotting and EMDR which are both effective tools for obtaining relief from anxiety, trauma, pain/illness, phobias, and addictions as well as enhancing performance.
Shelly Young, M.A., L.P.C., C.A.C. III
Mindfulness Now, Inc.
phone: 720-936-1151
I've been in private practice for over 10 years and also present nationally on the topic of Mindfulness-Based Psychotherapy. I specialize in a number of areas including sugar/food issues, bipolar disorder, OCD and snxiety disorders.
I have personal experience with a debilitating sugar/food addiction and have recovered using mindfulness and other modalities. I have co-authored the book, "Break Out Of The Sugar Prison: You Can Overcome Sugar Addiction With the Powerful Basic States Mindfulness System and A Cutting Edge Nutritional Program."
To learn more about me and to register for my introductory mindfulness class or Sugar Prison Tele-Support group, you can go to: www.MindfulnessNow.com