Referral Directory Search Results
Heidi Zeller-Dart, M.A., L.P.C., N.C.C.
Colorado Farm Therapy
3428 West County Road 4
Berthoud, Colorado 80513
phone: 970.532.9956
Colorado Farm Therapy (CFT) offers a unique experience for people of all ages seeking to learn and grow, find more balance in their lives, and overcome limitations rooted in the past. Located at Dart Farms in Berthoud, Colorado, CFT provides a restorative space for people to develop a new relationship with Self and Nature. Our goal is to accompany clients through their unique journeys of self-discovery, empowerment, and healing.
Our services include Farm-Guided Psychotherapy, Equine-Assisted Psychotherapy, and Applied Ecopsychology Education and Facilitation. Dart Farms is a 10-acre organic farm teeming with life both within the farm and within the adjacent natural areas including big, open sky with sweeping views of the Rockies, lush green pastures, and a tranquil pond that nurtures the surrounding life. www.coloradofarmtharpy.com
Kimberly Zimmerman, M.A.
1735 York St
Denver, CO 80209
phone: 303-862-0407
Offering individual (children through adults), family, and group therapy. Specializing in Dialectical Behavior Therapy (DBT) and Contemplative Psychotherapy. Experience with issues related to GLBTQI community, life transitions, mood disorders, addictions, grief and loss, and chronic illness/pain. Please visit my website at www.KimberlyZimmermanCounseling.com for additional information.
Mary Zoglo, Ph.D.
1017 East South Boulder Rd., Ste. C
Louisville, CO 80027
phone: 303-921-5687
I am a Licensed Clinical Psychologist with experience, knowledge and compassion and I work with individuals of all ages to help them solve their life challenges. We are all brought into this world with many strengths, as well as weaknesses. I will help you let your strengths lead you towards peace, happiness and health while you confront your weaknesses head on. I am a cognitive behavioral therapist and hypnotherapist and will help you solve your life challenges in the here and now while helping you stay grounded in "the big picture" of WHO you are and WHERE you are in the arc of your life. I treat people with various life challenges including relational problems, depression, panic disorder, anxiety, obsessive compulsive disorder, phobias and insomnia.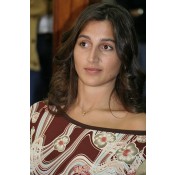 Gabriela Zorzutti, Ph.D., M.A.
Psychoanalytic Forum of Colorado
1640 Logan Street
Denver, Colorado 80203
phone: 3038190718
Send Email To This Therapist
I am a psychoanalyst trained in Freudian & Lacanian theory and practice in Argentina, where I am from. I am a PhD Candidate & doctoral researcher for the University of Buenos Aires. I am a School member of the School of Psychoanalysis of the Forums of the Lacanian Field, a member of the Lacanian Forum of Washington D.C.. I am a founding member and director of the Colorado Psychonalytic Forum of the Lacanian Field, where I keep different study groups on Freudian and Lacanian analysis, cartel groups, and where I practice analysis as well as conduct clinical supervision. I am currently teaching a seminar on Desire in Psychoanalysis. My seminars are cosponsored by the Forum and the Denver Psychoanalytic Society. I have given and organized international talks and conferences in South America, Europe & USA. My bilingual practice is in Denver.
See Full Profile
See All Therapists
Advanced Search
Find Groups