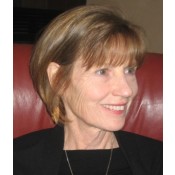 Jaylynne Chase-Jacobsen, L.C.S.W., M.S.W.
Boulder Psychotherapy Institute
990 Poplar Avenue
Boulder, CO 80304
phone: 303 444 8969
website:
www.boulderrelationshiphealing.com
This therapist has a video.
Send Email To This Therapist
Jaylynne Chase-Jacobsen, L.C.S.W., is Senior Teaching Faculty at the Boulder Psychotherapy Institute. She is a certified Gestalt therapist, certified Imago Relationship therapist and a trauma therapist certified in Somatic Experiencing and Brainspotting. She has over 25 years experience. She works with individuals as well as couples on relationship issues.
See Full Profile
See All Therapists
Advanced Search
Find Groups
BPI Student Information
An Overview of BPI Training, Practice and Process Group Schedule for 2011-12
BPI Students: Check "BPI Schedule of Trainings and Groups for 2011-12" for all Training and Supervision, Practice and Process groups. Check "New BPI Groups and Trainings Starting Fall 2011" for new groups and trainings starting next fall. Please remember to park either directly in front of the house or across the street by the park (to keep the neighbors happy).