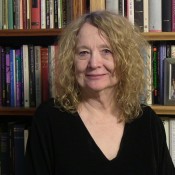 Betty Cannon, Ph.D.
Boulder Psychotherapy Institute
1140 Lehigh St
Boulder, CO 80305
phone: 303 494 0393
website:
www.boulderpsych.com
This therapist has a video.
Send Email To This Therapist
Betty Cannon, Ph.D., is the president of the Boulder Psychotherapy Institute. BPI trains therapists in Applied Existential Psychotherapy (AEP). AEP interlaces the insights of contemporary existential and psychodynamic approaches with techniques inspired by Gestalt and other experiential therapies. Betty is its founder. She holds doctorates in both literature and psychology. She is Professor Emerita at the Colorado School of Mines and Adjunct Professor at Naropa Univesity and Regis University. She is the author of many articles and book chapters on existential therapy. Her book, Sartre and Psychoanalysis, is considered a classic in existential psychology. She has worked with individuals, couples, and groups in Boulder for over 30 years and trained therapists for over 20 years. Her long experience in the field has not diminished her passion for her work. She feels privileged to have shared so deeply with so many people over the years. Her life has been enriched by the courageous work of her clients and students.
See Full Profile
See All Therapists
Advanced Search
Find Groups
BPI Student Information