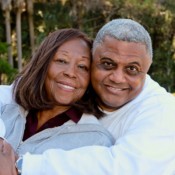 Dr. Reo Leslie, ACS, L.A.C., L.P.C., L.M.F.T.
The Colorado School for Family Therapy
12101 East 2nd Avenue, Suite 101
Aurora, CO 80011-8328
phone: 720 253 4831
website:
www.familyplaytherapy.net/contact.html
Send Email To This Therapist
Dr. Reo Leslie, LPC, LMFT, LAC, MAC, RPT-S, ACS, directs The Colorado School for Family Therapy which has educated clinicians for mental health licensure in Colorado for 25 years. The School also has an educational program to earn the Approved Clinical Supervisor (ACS) credential with the CCE. Dr. Leslie has supervised hundreds of clinicians in Colorado since 1996 and taught supervision courses on the masters and doctoral level since 1997. He is a former Vice Chair of the State of Colorado LPC Board and the former Mental Health Representative on the State of Colorado Commission on Criminal and Juvenile Justice (CCJJ). 
See Full Profile
See All Therapists
Advanced Search
Find Groups
BPI Student Information
SYLLABUS FOR SUPERVISOR CERTIFICATION CLASS with Dr. Reo Leslie - August 14, 2021
On September 25, 2020 the LPC Examiners passed a Rule requiring that after September 1, 2021 in order to provide clinical supervision for LPC licensure all Licensed Professional Counselors must complete a minimum of six clock-hours of clinical supervision training that includes all of the following content areas: (a) Role and functions of clinical supervisors; (b) Models and methods of clinical supervision; (c) Supervisory relationship issues; (d) Cultural issues in clinical supervision; (e) Group supervision; (f) Legal and ethical issues in clinical supervision; and (g) Evaluation of supervisee competency and the supervision process. This BPI course with problem solving clinical vignettes meets this LPC Board Rule requirement. A Certificate will be awarded on completion of all requirements. Please feel free to download the class materials below.