Boulder Psychotherapy Institute
Advanced Training in Applied Existential Psychotherapy (AEP) — since 1989
An Experiential Psychodynamic Gestalt Approach • Boulder, Colorado
Take a Chance on Chance !!
Browse Therapists (see all)
Search for Therapists
Lisa Ransford, L.P.C., C.A.C. II
MDS Counseling Center
1355 S. Colorado Blvd., C-100
Denver, CO 80222
phone: 303 756 9052 x 165
(ACOA, Addiction & Trauma, EMDR, supervision toward licensure) Lisa believes in the innate strength of the human spirit and assists her clients in accessing this.
Erin Hernandez, M.A.
3008 Folsom St.
Boulder, Colorado 80304
phone: 720-443-0705
I offer individual therapy for adolescents, teenagers and adults. I specialize in sexual abuse, domestic violence and spousal abuse. Other areas include: • Addictive behaviors • Relationship struggles • Confronting and expressing difficult emotions • LGBTQ explorations, identity and community building • Anxiety/depression • Job/school performance • Grief over loss of relationship, job or loved one • Stress management As the therapeutic relationship deepens, often clients recognize their struggles are interconnected and wounds at the core level are experienced and processed. I am continually inspired by the resiliency of the human spirit and the possibility for growth in every moment.
I also co-facilitate groups for sexual abuse survivors and their loved ones.
Beth Levin Kelley, L.P.C.
1355 South Colorado Blvd C-100
Denver, CO 80222
phone: 303-756-9052 x 131
My role as a counselor is to help you feel empowered. Together, we focus awareness on the things that aren't working in your life, so that you can decide what you want to change and what you don't. Therapy is a process that combines curiosity, exploration, and problem solving to create awareness for desired change. That change might come in the form of reduced anxiety and stress, mourning the loss of a loved one, or coping with disappointing relationships. My job is to give you tools to fill your toolbox, so that you have the resources necessary to manage life. My style of therapy is direct and engaging. I also use gentle humor when appropriate. I rely on a variety of professional techniques, including evidence–based therapies like EMDR, and CBT. Together, we will choose an approach that fits your needs,and builds inner resources.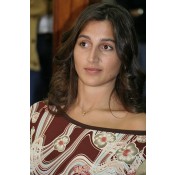 Gabriela Zorzutti, Ph.D., M.A.
Psychoanalytic Forum of Colorado
1640 Logan Street
Denver, Colorado 80203
phone: 3038190718
Send Email To This Therapist
I am a psychoanalyst trained in Freudian & Lacanian theory and practice in Argentina, where I am from. I am a PhD Candidate & doctoral researcher for the University of Buenos Aires. I am a School member of the School of Psychoanalysis of the Forums of the Lacanian Field, a member of the Lacanian Forum of Washington D.C.. I am a founding member and director of the Colorado Psychonalytic Forum of the Lacanian Field, where I keep different study groups on Freudian and Lacanian analysis, cartel groups, and where I practice analysis as well as conduct clinical supervision. I am currently teaching a seminar on Desire in Psychoanalysis. My seminars are cosponsored by the Forum and the Denver Psychoanalytic Society. I have given and organized international talks and conferences in South America, Europe & USA. My bilingual practice is in Denver.
See Full Profile
See All Therapists
Advanced Search
Find Groups
See More Therapists
Search for Therapists
© The Boulder Psychotherapy Institute. All rights reserved.