Referral Directory Search Results
Marta Aarli, M.A., L.P.C.
www.inspiral-psychotherapy.com
2975 Valmont Road #200
Boulder, CO 80301
phone: 303.818.1888
Psychotherapy is a powerful and transformative process. I love being on that journey with my clients, helping them to understand themselves more deeply and respond to life's challenges with more awareness.
Therapy can help you to:
~develop more authentic communication, healthier relationships, more satisfying work, school, and family life, and greater self-confidence.
~expand your range of emotions, while learning to understand and accept your states of mind with less fear and judgement.
~find balance in your life, taking care of yourself and others, and working with the stuck places to find more freedom to express yourself.
I offer psychotherapy to adults, adolescents, and couples, with a transpersonal/psychodynamic approach.
Contact me to schedule a free 1/2 hour consultation, a full session, or to find out about dream groups.
Jennifer Abbott, Ph.D., L.A.C.
Abbott Therapeutic Solutions
1137 Pearl St., Suite 203
Boulder, CO 80302
phone: 303-579-4618
website:
www.abbottpsych.com
Send Email To This Therapist
Jennifer Abbott, PhD is a licensed psychologist, a certified EMDR therapist, and a licensed addictions counselor with over 20 years of experience in a variety of mental health settings. Dr. Abbott is Intensively Trained in DBT and certified in EMDR. She specializes in helping adolescents and adults overcome difficult-to-treat problems including addiction, trauma and overwhelming emotions. Dr. Abbott provides both psychotherapy and psychological and neuropsychological assessment services.
See Full Profile
See All Therapists
Advanced Search
Find Groups
Valerie Abitbol, B.A., M.A., L.M.F.T.
Flow Counseling PLLC
1777 south Harrison Street suite 1200
Denver, CO 80210
phone: 720-593-1209
I help women going through major life changes: a new relationship, marriage, separation, loss, move, new career, new baby... I support them in being more empowered, happier and finding their balance during some challenging times.
I offer a free 20-min consultation. Learn more at www.denverflowcounseling.com
Kris Abrams, M.A., M.S.
Cedar Tree Healing Arts
P.O. Box 178
Mancos, CO 81328
phone: 303-518-3755
website:
www.cedartreehealing.org
Send Email To This Therapist
Hi! My name is Kris. My passion is helping people to live lives of meaning, wholeness, and joy. My psychotherapeutic approach is based on a few simple ideas: You have a wise self who is your own best healer. Psychotherapy is about clearing away the obstructions to uncover that voice.
Healing is holistic. Healing doesn't necessarily happen best within four walls. It is possible to live a joyful, meaningful life.
To learn more, visit my website at www.cedartreehealing.org.
See Full Profile
See All Therapists
Advanced Search
Find Groups
Belle Abramson, M.A., L.P.C., C.A.C. III
Transformational Counseling Services
2031 Broadway, Suite 6
Boulder, CO 80302
phone: 303-579-2017
Transformational Counseling Services: Unfolding the Authentic Path to Inner Transformation
Belle Abramson, a licensed professional counselor and certified addictions counselor, offering Transformational Counseling Services in downtown Boulder, Colorado since 2003, brings a unique array of services to the Boulder counseling community. Her Transformational Counseling Services utilizes mindfulness based psychotherapy for individuals, couples, and groups. Services include strategies for dealing with anxiety, depression, transitions, recovery from trauma, addictions, and abuse, as well as enhancing communication in relationships, stress management, and coaching in applying meditative techniques.
Jeannette Abshire, B.A., Ed.D, M.A.
Inegrated Learning Academy LLC
5412 Idylwild Trail
Boulder, CO 80301
phone: 970-379-9270
Jeannette is a passionate educator and coach for children, families and professionals of all ages (birth-adult) and all walks of life. With a M.A. in Educational Psychology and, as a licensed Eucational Kinesiology (Brain Gym) consultant/teacher, Jeannette is an expert in the field of learning differences, sensory integration and drawing out the full potential of each individual through the use of brain integration and multi sensory techniques fully supported by substantial research. Jeannette also has a successful, positive track record training trainers, parents, and other professionals to discover and express their "genius" or creative uniqueness and "gifts" in a fun, authentic and joyful way. When individuals and family units are honored and allowed to "be" themselves, a foundational safe space is created for deep, permanent, shift.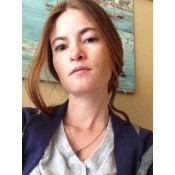 Llsa Adair Comte, M.A., L.M.F.T.
5350 Manhattan Circle suite 233
Boulder, Colorado 80303
phone: 303-601-8505
website:
www.ilsacomte.com
Send Email To This Therapist
See Full Profile
See All Therapists
Advanced Search
Find Groups
Michele Lee Adcock, M.A.
Future Hope Counseling
phone: 720-837-5296
Having troubles and difficulties in life? We all do at one time or another. Future Hope Counseling is here to offer help over the rough patches in life and to offer hope for the future.
Depression and anxiety problems are common in today's stressful world. Future Hope can offer strategies and therapies to help you deal with what's most troubling. In addition we offer counseling for those who have had a loss that they just cannot seem to get over. Sometimes letting go is difficult, especially to try to do on your own.
Future Hope offers affordable counseling to individuals, couples and families. Areas of specialty include grief and loss, trauma and abuse, depression, anxiety, women's issues, marital, premarital and relationship enhancement counseling. Receipts for health insurance reimbursement are available. By appointment only.
Candi Ader
Choice House
6901 lookout rd
Boulder, CO 80303
phone: 7209493177
Director of Marketing at a SUD disorder program for men, Choice House.
Shoshana Adler, Ph.D.
8000 E Prentice Ave., #B-5
Greenwood Village, CO 80111
phone: 3037217939
As a child and adult analyst and licensed psychologist, I treat children, adolescents and adults in psychoanalysis and psychotherapy. I am on the faculty of the Denver Psychoanalytic Institute as well as an Assistant Clinical Professor of Psychiatry, University of Colorado Denver School of Medicine, Department of Psychiatry. In addition to my clinical practice, I coordinate the Preschool Committee of the Denver Psychoanalytic Society and participate in the Juvenile Bipolar Professional listserv, which discusses the treatment and diagnosis of children and adolescents with bipolar disorder.
Alisha M Adrian, M.S.
Gateways To Transformation Farm
9993 N 65th Street
Longmont, CO 80503
phone: 3038597385
I am a transpersonal counselor/psychotherapist, life coach, healer and artist. I have a masters in counseling psychology, a certification in transpersonal psychology, a certification in the TARA Approach, and a certification in equine assisted psychotherapy and am a second level second level Reiki practitioner. I have spent many years doing psychic work including shamanistic healing and soul retrieval work.
I have worked with a variety of issues including trauma, (PTSD) post traumatic stress disorder, head injuries, and sensory integration disorder through spiritual breakthrough and transformational growth coaching.
All of the types of therapy and coaching that I utilize are experiential therapy modalities because I have found that when a person engages their body. mind and spirit together in a session, more is integrated and absorbe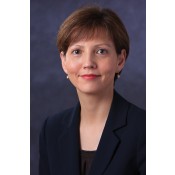 Roianne Ahn, Ph.D.
400 South McCaslin Blvd., Suite 105
Louisville, CO 80027
phone: 303-444-5006
website:
hology.com
Send Email To This Therapist
If you struggle with emotional difficulties that interfere with your work, school, or social relationships, the right skills and strategies can help you master your challenges and experience satisfaction with your life. Through therapy, consultations, and/or testing services, I help adults, children, and families develop the skills needed to sustain satisfying relationships.
See Full Profile
See All Therapists
Advanced Search
Find Groups
Natalia Aiza
Kairos Wellness Collective
2449 Pine St
Boulder, CO 80302
Natalia Aíza is a multicultural, multilingual counselor with a modern approach. Her therapeutic style is warm and welcoming, but also practical. Natalia believes that therapy should be time-limited and goal-oriented. She encourages both children and adults to be active participants in their own therapy and works alongside her small therapy dog, Miszu.
Natalia has worked in Community Mental Health organizations in both China and the US and is passionate about access to mental health care - provided hospital-based therapy to children with serious medical conditions and offered therapy at a free clinic for the Latinx community in Westminster.
Natalia believes in the healing power of exercise - any appointment can be converted into a walking session.
Natalia provides services in English, Spanish, Polish, and Mandarin.
Munirah Alam, M.A., L.P.C., C.A.C. II
The Deep Blue, LLC
841 Front St. Suite H
Louisville, CO 80027
phone: 858-531-8442
Munirah (Muni) Alam, MA, LPC, CAC-II, created The Deep Blue, LLC to invite people to go to the depths of their being in the process of transformation. She has worked with individuals with a wide range of mental health issues from diverse backgrounds, most recently, as the lead therapist at the Denver Colorado AIDS Project. She received her Master's in Transpersonal Counseling Psychology from Naropa University in 2011 and her Bachelor's in Clinical Psychology from the University of California, San Diego with a minor in Critical Gender Studies. Munirah specializes in self-esteem and motivational issues, Depression, Anxiety, sex and sexuality, LGBT and cross-cultural issues, chronic illness, and the treatment of trauma using EFT (the Emotional Freedom Technique). Visit www.thedeepbluetherapy.com for more information.
Jeremy R. Allen, L.P.C.C
Healing Kronos Psychotherapy
703 Walnut St.
Boulder, CO 80302
phone: 720-204-8510
I find inspiration in being of service to people. I have over 20 years of experience in mentoring and counseling for individuals and couples of all walks of life! In an effort to be a competent psychotherapist and coach, I strive to learn and challenge myself to grow as a person. Bridging communication gaps between couples and helping men to find their voice, inspires me to continually grow as an individual. My goal is to help couples and individuals learn how to connect and side step the dangerous spiral of negative communication. I firmly believe healing begins from within.
My journey spans from California to South Carolina to New York and London, Beautiful Las Vegas, Seattle, and now to Colorado. Much of my adult life has been serving my country in the Air Force.
Lorene Allen
5757 Central Avenue, Suite L
Boulder, CO 80301
phone: 720 771 6653
Karby Allington-Goldfain, M.A., L.P.C., L.M.F.T.
Full Circle Counseling
10 Inverness Drive East, Suite 225
Englewood, CO 80112
phone: 720.250.7941
Karby Allington-Goldfain, MA,LPC, LMFT is trained in Internal Family Systems, EMDR, Sandplay therapy, play therapy and family systems work. Karby specializes in working with the victims of trauma and abuse and their families.
CHRISTINE ALLISON, M.A.
3035 W 25TH AVE
DENVER, CO 80211
phone: 720-209-7240
Christine has a Master's in Clinical Counseling and a Master's in Sociology. Her clients learn to reduce stress, find balance, strengthen boundaries and take care of their whole selves. Christine welcomes people of any age, and especially loves working with clients in their 20's and 30's. Christine works with individuals, couples and groups and specializes in: life transitions, anxiety, depression, relationships, recovery from trauma and abuse, Psych-K and the Enneagram, and offers workshops, classes and groups on Ending Emotional Eating. In the mental health field since 2000, she has worked with people from a diverse range of backgrounds, including Spanish-speaking and LGBTQ individuals. Se habla español. Visa/Mastercard accepted. christineallison@peoplehouse.org.
Lior Alon, B.A., M.A., RPT
Lior Alon Counseling
phone: ‪(720) 443-3325‬
I am a creative nature-based counselor who weaves elements of the natural world into my sessions whether inside or outside the office. I use my extensive experience working in wilderness therapy, addiction treatment centers, yoga studios, schools, summer camps, outdoor education centers, youth mentorship programs and rites of passage experiences to inspire unique, playful, transformative and most importantly meaningful experiences for my clients. I use experiential, collaborative, strengths-based and body-centered approaches to support clients in strengthening their own intuition and wisdom.
I am drawn to working with young adults, families, and anyone who struggles with being a human on this Earth. I graduate in May from Naropa with a degree in Wilderness Therapy and am a Registered Psychotherapy. I offer a generous sliding scale!
Johanna Alper
Courage Mountain Acupuncture
1800 30th Street #307
Boulder, CO 80301
phone: 303.442.7019
31 year practitioner and teacher of Classical 5 Element Acupuncture.
Enhance Wellness, Relieve Pain, Boost Immunity - Not just surviving - but Thriving! Excellent for enhancing healing on body, emotion, mind and spirit levels. www.CourageMountain.com Also WomanSpirit ChiGong classes.
Michael Altman, L.P.C., C.A.C. II
844 Main St. Ste 204
Louisville, CO 80027
phone: 720 480 2429
The psychotherapeutic relationship offers an opportunity to journey beyond the known. In this work, you are guided towards, and encouraged to explore those dream-like messages that often visit in the form of body symptoms, relationship problems, addictive behaviors, and inner-critic battles. We are usually conditioned to move away from these messages and are admonished (or admonish ourselves!) to find something else to do. Nevertheless, these "problems" don't seem to go away by themselves, but tend to persist in a chronic way--demanding our attention. My work involves honoring these messages and in the spirit of heartfelt inquiry, learning what's needed to move beyond our limitations. Because this work requires following one's process through all its unpredictable expressions, the therapist must be highly adaptable and fluid. As a licensed psychotherapist, I have been involved for the past 15 years in Arny Mindell's Process Work. In addition, I have had extensive training and practice in yoga,massage, hypnotherapy, NLP, meditation, applied kinesiology, addictions work and Brainspotting. Thank you, Michael.
Meshkin AmiriRad, Ph.D., M.A., M.S.
Counseling and Psychological Services
4251 Kipling street
Wheatridge, Co 80033
phone: 9282840600
Psychological services including counseling, Diagnosis and Treatment, psychological and Neuropsychological assessment.
Ian Andersen, M.A.
Clarity Counseling Center, LLC
737 29th St. Suite 200B
Boulder, Co 80303
phone: 303-720-6221
I was trained in Contemplative Psychotherapy and bring an understanding of mindfulness and an emphasis in creating a nonjudgmental, open space for therapy. My understanding of the integration of Western psychological methods with Eastern contemplative practices forms the heart of my therapeutic orientation. http://www.ianandersen.net/
Erin Anderson, M.A., L.P.C., BC-DMT
Communitas Movement
4309 E. Mississippi Ave.
Glendale, CO 80246
phone: 720-515-8106
Communitas empowers women through body-based practices and dance/movement therapy. If you are looking for a safe space to grow in confidence and discover new ways to move through life, this is the place for you!
Brie Anderson-Feldman R-DMT, M.A.
Passages Counseling LLC
5378 Sterling Drive - Suite 4
Boulder, CO 80304
phone: 720-304-2183 x704
Passages Counseling supports children, youth and families to transform pain into possibility. As lead therapist, Brie is a creative, dynamic and experienced practioner who brings over 10 years experience supporting families navigate the healing journey.
Specialities include Play Therapy, Somatic Psychotherapy and Equine - Assisted Psychotherapy.
Areas of interest include Adoption/Foster care, early attachment, trauma, depression, anxiety, grief/loss and social issues. EMDR available.
Free Initial Consultation. Sliding Scale Fee.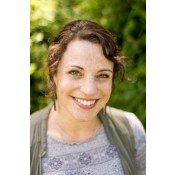 Lauren Andre, L.C.S.W.
Connected Roots
1650 38th St., Ste. 100E
Boulder, CO 80301
phone: 7205931383
website:
www.connectedroots.net
Send Email To This Therapist
It takes courage to seek help. I believe that every person can benefit from self-reflection and developing more effective ways to cope with the difficult parts of life. I strive to create collaborative therapeutic relationships with my clients with respect for each person's autonomy and strength. With over six years of experience working with young adults in a PHP/IOP setting, I aim to meet clients where they're at with empathy and compassion.
My therapeutic approach is integrative and holistic. Utilizing skills from Cognitive Behavioral Therapy, Dialectical Behavior Therapy, and Acceptance Commitment Therapy, I empower clients to make choices aligned with their goals and values.
I am also the co-founder of Connected Roots: a unique and holistic therapy practice built upon the three pillars of connection, grounding and confidence.
See Full Profile
See All Therapists
Advanced Search
Find Groups
Mark Andreas
1221 Left Hand Canyon Dr.
Boulder, CO 80302
phone: 303-810-9611
I offer individual sessions assisting people in achieving life-goals and resolving limitations using NLP, Core Transformation, and other methods for personal transformation and development. My specialties include: Anxiety, Grief, Trauma/Phobias, Personal Growth, Relationships, Boundaries, Habits/Addictions, Healing, Depression, & Self Criticism.
I look forward to using my expertise to discover together what processes and practices will allow you to overcome your problems and achieve your goals. Call me for a free 15-minute phone introduction to see if this is a fit for you.
website: http://www.markandreas.com/
I co-sponsor Andreas NLP Trainings with Steve and Connirae Andreas. My book Sweet Fruit from the Bitter Tree: 61 stories of creative and compassionate ways out of conflict, is strongly endorsed by Dan Millman & William Ury.
Keith Andresen, M.A., L.P.C.
2031 Broadway, Suite 5
Boulder, Colorado 80302
phone: (303) 443-5682
Powerful Results Beyond Thinking and Talking. Brainspotting and EMDR can change the way you feel and respond to things. Your life can be different.
While thinking and talking are essential to our moving forward in life, they are limited in what they can do for us. One of the limitations of talk therapy is that while it helps people feel better to some degree, it doesn't usually change a person's core responses. It only helps to understand and manage those responses.
EMDR and Brainspotting can change people's core responses.
You can respond differently to other people, events, situations, and things in general. You can feel differently about yourself.
See more at Andresencounseling.com
Jeff Andrews
Jeff Andrews Counseling, PLLC
1312 17th Street Unit #2001
Denver, CO 80202
phone: 720) 580-1187
I recognize that taking the first step to seek out professional counseling can be a big one. I provide my clients with a safe and comfortable space where they can share without fear of judgement. At the core of my practice is a deep respect for my clients, whom I believe have the ability make positive changes and achieve their goals. As such, I seek to partner with my clients throughout the therapeutic experience, providing them with a road map but not driving the car.
I specialize in working with adults and young adults who are experiencing anxiety and depression, as well as career counseling. I work with clients from all backgrounds and orientations. In order to determine if we would be a good for counseling. Counseling is offered both in person and via teletherapy. I look forward to working with you.
Natalia Aniela Blanchfield
Kairos Wellness Collective, PLLC
2449 Pine Street
Boulder, CO 80302
phone: 720-310-0570
The Kairos Wellness Collective is a holistic clinic committed to delivering quality holistic care for clients suffering from, but not limited to, OCD and Anxiety. Kairos Wellness Collective believes in treating the whole person --- mind, body, and spirit. We offer traditional therapy services such as CBT, ERP, and ACT, in addition to adjunct modalities such as Acupuncture, Yoga Therapy, Mindfulness, and Ketamine-Assisted Psychotherapy, to treat anxiety and other mental health disorders and to enhance mental health and overall well-being.
Amy Annesley, L.C.S.W.
Amy Annesley, LCSW LLC
737 29th Street Suite 100D
Boulder, CO 80303
phone: 720-419-4473
I provide therapy to individuals ranging from young adulthood and older. My areas of specialization include: trauma, grief, anxiety, depression, aging and life transitions. My practice is informed by Interpersonal Neurobiology and I am certified in EMDR, and utilize mindfulness, somatic interventions and traditional talk therapy. I accepting new clients and am happy to connect to discuss how I may be able to help.
Maria Arias, M.S.
Boulder Child Therapy
Boulder Healing Hub, 2945 Center Green Court, Suite H
Boulder, CO 80301
phone: (720) 370-6037
Child Therapist specializing in home and school success. Offering child and family therapy, focusing on emotional self-regulation and enlightened discipline that empowers child, parents and others in the child's life. Offering advocacy in the educational setting, with 20 years experience in the education field.
Willow M. Arlenea, M.A.
phone: 303 544-0054
I am a practitioner of Archetypal Energy Psychotherapy, which is a healing modality that works with all levels of your being. I address limited belief systems and stories held on the mental level as well as depression and anxiety producing emotions. On the healing journey we also explore stuck energy held in the physical body and in the energy body. In my safe and compassionate sessions I use my intuitive abilities to zero in on the root causes of your distress. We connect with the various parts of yourself, then we clear your energy field and set in healthy frequencies. Lifelong limiting patterns and traumatic energies held in the body will begin to shift, and you will feel reconnected to your center, your power, and the greater whole.
Becca Armstrong
1500 US-HWY 287
Broomfield, Colorado 80020
phone: 303-489-9334
A psychotherapist and business consultant for industry leaders and Fortune 500 companies for over 17 years, Becca specializes in helping people transform their lives into greatness. As a master coach, she has trained and certified over 3000 coaches in over 130 countries.
Trained and certified in Psychotherapy and Hypnotherapy, NLP, EFT, Somatic & Energy Psychology, and PSYCH-K, Becca is also a certified Thinking Into Results and LifeSuccess Consultant, Dream Coach, and WHY Coach who works with children, business CEOs or entire corporations. She served as the president of the Colorado Hypnotherapist Association 2001-2004, was an Associate Instructor for the Colorado School of Counseling and Hypnotherapy Training, and is Co-Founder of Clearing the Chaos, a drug-free curriculum for children and adults that facilitates the healing of ADD.
Aimee Aron, M.A.
Aimee L. Aron, P.C.
3320 E. 2nd Avenue
Denver, CO 80206
phone: 303-900-8672
I believe everyone has strength within themselves. Difficulties in our lives may cause us to have trouble remembering or trusting those strengths; put simply, they become dusty or sometimes buried. I believe people create change in their lives when they develop trust in themselves; and to do that, we need to feel safe and supported enough to listen to ourselves and to trust our unique and valuable thoughts and feelings. I strive to provide a place for my clients to safely share and give away pieces of their struggle and hurt, and to reconnect with and/or find their strengths.
I work with individuals who struggle with anxiety, depression, self-injury, loss/grief, self-esteem, life balance/stress, and trauma/abuse.
Please visit my website at: www.aimeearon.com for more information.
Bethany Aronow, M.A., L.P.C.
5377 Manhattan Circle Ste 200
Boulder, CO 80303
phone: 303 641-0667
Counseling, Resource Navigation and Support for people facing medical challenges. Cancer, chronic and serious illness. Support from a counselor with personal & professional understanding to meet your individual needs. Find empowerment and hope. Recognize new possibilities, embrace your strengths and discover greater peace and acceptance. Find fulfillment despite your diagnosis.
Naropa University graduate seeing adult clients since 1998. Reasonable rate, convenient location near Hwy 36.
Honor Ashbaugh, MD, M.D.
Ascend Sex Addiction Recovery Services
545 Collyer St.
Longmont, Colorado 80501
phone: 303-809-9358
Dr. Ashbaugh is a licensed and board certified internal medicine physician specializing in the treatment of mood and anxiety disorders, sex addiction and the partners of sex addicts. Dr. Ashbaugh is a Certified Sex Addiction Therapist and a Certified Clinical Partner Specialist.
Tracey Ashcraft, M.A., L.P.C.
Best Life Therapy
75 Manhattan Dr. Suite 206
Boulder, CO 80303
phone: 303-668-5995
Tracey Ashcraft, MA is a licensed professional counselor that uses humor and compassion when she works with adult individuals, couples and college students. She has received extensive training on the treatment of anxiety, depression and other mood disorders. With the simple skills she teaches, clients learn quickly how to retrain their brains to break free of worrisome thoughts and negative patterns. She helps clients to have more satisfying friendships, romantic relationships and family interactions. Offices in Boulder & Northern Colorado. Call for a free consultation: 303-668-5995 "I look forward to talking with you and helping you to feel better soon."
Jackie Ashley, L.P.C.
Wild at Heart
po box 153
jamestown, Co 80455
phone: 720-308-2728
Jackie is a Somatic Psychotherapist specializing in Equine Facilitated Therapy, Creative Arts Therapies, and is an advanced practitioner of Somatic Experiencing, a body based trauma resolution therapy. She works with all ages and populations with a passion for those suffering from severe and persistent mental challenges, women with a history of sexual trauma and adolescents and young adults who are struggling with self-identity and independence. She believes in that core of goodness, intelligence and resilience that we all posses and helps her clients to access and strengthen it. She is a senior clinician at Windhorse Community Services. She is head of Contemplative Practices for the Masters Somatic Counseling Psychology Dept, as well as adjunct faculty at Naropa University.
Patti Ashley, Ph.D., L.P.C.
Breakthrough Psychotherapy and Parent Coaching
1800 30th Street, Suite 210-C
Boulder, CO 80301
phone: 720-565-3388
I help families manage the challenges of today's lifestyles. I specialize in working with parents and children and have 30+ years of experience in the fields of education and psychology. Using a client-centered and strength-based approach, I help individuals uncover their authentic self, so that they may thrive rather than merely survive. I see clients in my office, and I also will come to your home to help you with parenting and child behavior concerns. www.pattiashley.com
Morgan Auger, M.A., L.P.C., N.C.C.
Boulder County Sheriff's Office / JBBS
3200 Airport Road
Boulder, CO 80301
Morgan Auger MA, LPC: Specializes in substance abuse counseling and trauma within the criminal justice population. Currently working on developing a care network for the Law Enforcement population as well.
Chelsea Lynn Augusto
Neurodiverse Counseling Services
1650 38th St #100e
Boulder, CO 80301
phone: 3032767743
My colleague, Lila, and I are two neurodivergent therapists serving the neurodivergent community in Boulder and greater Colorado. We offer in-person and Telehealth sessions. We are currently taking new clients.
We are especially excited to announce a neurodivergent process group where clients can explore authentic self-expression, neurodivergence, and interpersonal connection in service of genuine relationships. Please share about our group with any of your neurodivergent (ND) and/or ND-questioning clients! You can find our flyer and more information about our group at neurodiversecounseling.com.
Lila and I are here as a resource to therapists and clients alike, so please don't hesitate to reach out to us!
Elaine Avrus
Flourish Counseling, LLC
3557 W 44th Avenue
Denver, CO 80211
phone: 303-455-3767 x1
Elaine Avrus is the psychotherapist intern at Flourish Counseling, LLC in the Pay It Forward Program. She provides therapy on a sliding fee scale of $35 to $55 per session. With many therapists around Denver now charging $130 per session, the affordable fees in the Pay It Forward program offer a tremendous benefit and value to clients.
Elaine has been working and volunteering in the counseling field since 2005 in a variety of areas. She has been a candidate for the National Counselor Certification since 2009 and will be awarded her Master's Degree later in 2010 from UCD. She takes a humanistic, non-judgmental approach with all of her clients. Her concentrations include supporting and empowering families, couples and individuals and welcomes clients from all cultural, spiritual, sexual orientation and economic backgrounds.
You may log in to your account at any time to edit your Listing.
Lisa Aweida Ross, Psy.D.
3000 Pearl St, Ste 208
Boulder, CO 80301
phone: 303 413 1600
I work with adults, children & couples. I help clients process difficult emotions and overcome excessive worry through a mind-body approach. I help clients resolve issues of anxiety, depression, and trauma. Areas of specialty include: pregnancy and infant loss, infertility issues, adoption and attachment issues. I am trained in brainspotting and EMDR, methods to help clients resolve trauma and difficult emotions.
Rose Ayars, L.C.S.W.
Therapist
phone: 720-557-7111
Medicare certified specializing in seniors 55+. Able to see clients at Home or my office. Serving Boulder/Longmont area.
Celal Aydemir, M.A.
Gentle Heart Counseling
1735 York Street
Denver, Colorado 80206
phone: (800) 403-0437
Marc Azoulay, M.A., L.A.C.
100 West Arapahoe Lane Suite 12
Boulder, CO 80302
phone: 3014429119
I believe that substance abuse is not a problem, but a symptom. In treatment, I aim to work with my clients to discover the underlying root of their patterns of use. I've noticed that once the core need gets addressed substance abuse just falls away. I provide a mindfulness-based approach to psychotherapy. I encourage my clients to tap into their moment-to-moment experience as we cannot begin to work with ourselves if we do not know what is going on. I specialize in working with addictions, grief, and social anxiety. I blend my background in Neuroscience with Eastern Philosophy to help my clients to understand the workings of their minds. I help clients to recognize how to care for themselves in mind, body, and spirit and to develop a playful curiosity towards their inner world.