Referral Directory Search Results
Tara Eastcott, Psy.D., L.P.C.
Tara Eastcott, Psy.D.
2503 Walut Street Suite 100
Boulder, CO 80302
phone: 720-236-2821
Specializing in evidence based treatment of anxiety disorders (OCD, PTSD, phobias, panic, etc.); eating disorders; and clinical consultation on behavioral therapies, Acceptance and Commitment Therapy (ACT), learning theory and case conceptualization. www.tarapsyd.com drt@tarapsyd.com
BENT: psychological services for gender,sexual and romantic minorities Psychotherapy for members of the GLBTIQQA, poly, and kinky communities. Providing assessments of eligibility for hormone therapy or GRS, and/or ongoing psychotherapy. www.bentboulder.com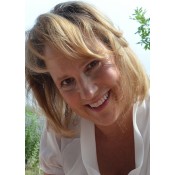 Carolyn Bucey Eberle, M.A., L.P.C.
Mind Energy Body School of Transformation
6366 Fairways Drive
Niwot, CO 80503
phone: 720 530 7621
website:
www.MEBschooloftransformation.com
This therapist has a video.
Send Email To This Therapist
You connect to whatever is not working in your life that creates a block and transform that pain back to power so you can create your best career, relationship and life. You work all three, mind, energy and body systems as one integrative empowered change modality.
See Full Profile
See All Therapists
Advanced Search
Find Groups
Emily Eby, M.A., L.P.C.
950 S Cherry St, Ste 410
Denver, CO 80246
phone: 720/282-9648
My specialized training is in PTSD/trauma, addiction, and codependency. I have completed 3 of the 5 modules in the process of becoming a Certified Trauma Therapist (CTT). I believe we need to have an experience in therapy; one that, sometimes literally, moves us. An experience that gets us out of our heads and back into our bodies. Trauma lies in the body and through experiential techniques we can access old wounds and patterns and work to understand, heal and change these. My goal with a client is for us to go on a journey together and have an experience. One that helps to bring about the change you are seeking. Experiential therapy is about utilizing mind, body, and spirit. The intention is to engage all three and unlock, not only trauma, but spontaneity and joy. Allowing for us to once again have access to our array of emotions and learn to moderate them appropriately.
Harriet Edelstein, L.C.S.W.
5412 Idylwild trail
Boulder, Colorado 80301
phone: 303-579-8454
I am a licensed clinical social worker with over 30 years of experience working with children and families.I use play and art therapy,behavior management tools cognitive behavioral strategies and parent education to help children and families. i also work with seniors and accept Medicare I accept several insurance plans as well. Please see my website: www.harrietedelstein.com
Ashley Eder, M.A.
2885 East Aurora Avenue, Suite 8
Boulder, CO 80303
phone: 720-771-8221
I am a therapist with a private practice conveniently located near Hwy 36 and the University of Colorado. There is plenty of free parking. I offer a student discount for full-time adult students. Please visit my website at sites.google.com/site/ashleyeder for more information.
In addition to other areas, I have extensive experience and interest in: *Relationship Issues (an individual's patterns as well as couple and family dynamics) *Mood (including depression, anxiety, and bipolar disorders) *Trauma (both developmental traumas and also major events) *Food and Body Concerns (including eating disorders) *Life Transitions (such as leaving home for college, getting married or divorced, parenting, and other significant life changes) *Personal Growth (becoming more aware of, able to grow into, and free to express your true self)
Debora Joy Elliott, L.P.C.
Interactive Brain Analysis
4885 Riverbend Rd, Suite D
Boulder, Co 80301
phone: 303 447-8443
Debora Joy Elliott, LPC, BCIA-C Is the founder of Interactive Brain Analysis in Boulder, Colorado. She is a licensed professional counselor who specializes in QEEG brain mapping, neurofeedback, biofeedback and psychotherapeutic applications. Debora provides clinical services, consultations, supervision, research, professional training and public speaking through Interactive Brain Analysis. She holds the following certifications: · Biofeedback Certification- Biofeedback Certification Institute of America, 1995 · EEG biofeedback Certification- Biofeedback certification Institute of America, 1996 · Certified Neurofeedback Specialist- neurofeedback and biofeedback Certification board, 1997 · Certified Peak Performance Specialist- Neurotherapy Certification Board, 1995 · Gestalt Certification- Naropa University, 1994
Call for a free ½ hour session
Amber Raye Ellis, M.A., L.A.C.
Amber's Thread Counseling
5738 Olde Wadsworth Blvd, Suite T5
Arvada, Colorado 80002
phone: 720-220-5250
You are the hero of your own story. I provide a guide in therapy as you explore your inner thought, beliefs, emotions and varying motivations to change. Together through practice, we help you build the skills you need to overcome your struggles. When you return from your journey, I help you make meaning out of your suffering and maintain the hard fought changes that you have won. I am a counselor with over 17 years of experience and use a combination of Motivational Interviewing, Cognitive Behavioral Therapy and Jungian/Depth Psychology Principles. I can help you to increase your motivation, build skills for a healthier lifestyle and find meaning to overcome your addictive attachments through individual personalized sessions. Visit my website at amberpsyche.com to learn more.
Eve Ellis, M.A.
Nature of Therapy
phone: 303-775-1540
I offer therapeutic services for both groups and individuals. I believe in the innate health of human nature and strive to accentuate that health through Equine Therapy, Play Therapy and Wilderness Therapy. I specialize in working with children and have successfully worked with issues of adoption, anger management, attachment, grief, physical and sexual abuse, PTSD and trauma. Please reference my website at www.natureoftherapy.com, for more information regarding me and my services.
Debbie Marielle Elzea, B.A., J.D.
More Intimacy
phone: 7208997304
I'm a somatic sex & intimacy educator and coach, helping women transform their lives and relationships via connection and pleasure. Female sexual dysfunction and disappointment is widespread, and a bellwether of mental health and relationship quality. Yet many women suffer in silence, not knowing that female sexual pleasure is a learned skill, a journey and a process. Working with her coach, sex, and her desires are demystified, de-shamified, prioritized, explored, and celebrated. She learns what she likes, her boundaries, and if she has a lover, how to communicate in a way that is connected and not critical. Sex coaching is fun, goal oriented and ideal for learning and exploration. I'm happy to share my approaches and some methods if you'd like to get in touch!
Julie Emmerman, Psy.D.
Athletes Consultation & Psychotherapy
1634 Walnut St. Ste 221, Boulder CO
phone: 80302
Mike Ensley
Ensley Counseling
phone: 303-408-6291
Hello! I'm a professional counselor specializing in a Narrative approach to address a wide range of emotional, relational, and behavioral issues. I enjoy working with clients of all ages and walks of life. Are you ready to love your story?
Dan Entmacher M.A., LPCc
Dan Entmacher Psychotherapy
1503 Spruce St # 6
Boulder, CO 80302
phone: (720) 441-2998
Whatever challenges you may be facing, whether they be anxiety, depression, grief and loss, relationship difficulties, chronic pain/illness, addiction, or trauma, please know that psychotherapy can help, and it doesn't have to take a long time to begin experiencing relief. Within the first few sessions you may begin to experience a tangible shift from pain, confusion, or anxiety toward a sense of peace, calm, and clarity.
As a psychotherapist I bring a grounded sense of the interplay of body, mind, and spirit as well as a strong commitment to continue my own personal growth so that I can bring as much presence, acceptance, and kindness as possible to each session.
Finding the right therapist for you is also very important. This is why I offer a risk free initial consult. Please see DanEntmacherPsychotherapy.com for more information
Jenny Epstein Kessem, M.A., L.P.C., BC-DMT
Blue Heron Healing Arts
3985 Wonderland Hill Ave #107
Boulder, CO 80304
phone: (303) 847-5356
Send Email To This Therapist
I am a licensed somatic psychotherapist and dance/movement therapist, specializing in relationships, attachment and sexuality. I work with couples and individuals using the lens of attachment and how it lives in the nervous system. I am trained in PACT, Stan Tatkin's attachment-informed work with couples. I also offer supervision, and am an Accredited Clinical Supervisor. Please visit my website for more information:::. www.greatblueheron.org
See Full Profile
See All Therapists
Advanced Search
Find Groups
Barry Erdman, L.C.S.W., M.S.W.
Barry Erdman & Associates, Inc.
3450 Penrose Place Suite 210
Boulder, CO 80301-1810
phone: 303 444-1404
Barry Erdman, LCSW, DCSW, is a licensed clinical social worker, providing caring out-patient mental health assessment and treatment for adults, couples and families in Boulder CO since 1979. Conventional and alternative approaches for marital and relationship counseling, intimacy, depression, anxiety, mood disorders, bi-polar, grief, loss, stress, addiction, abuse, career/life transition and more. BLTQ friendly.
See www.Bouldertherapist.com
Coordinator for InterfaceBoulder.org for clergy & Clinicians
Other interests: Clinical supervisor, existentialism, transpersonal, clinical hypnosis, organization & community leadership, health & nutrition, food politics, eastern religion & mindfulness meditation, parenting, jazz drumming, alternative states of consciousness, and explorations of technology, science, neurology and the mind.
Beth A. Erlander, M.A., L.P.C.
Yes Tree Counseling, LLC
190 East 9th Ave. Suite 470
Denver, CO 80203
phone: 720-470-3513
Beth provides art therapy and experiential play therapy to children and adolescents and adults. She also provides short term, strengths based, and body-centered talk therapy for individuals and couples. She accepts some insurance and is also bilingual in Spanish. She has offices in Denver and Boulder.
Marc C Esenwein, L.C.S.W.
519 W. Spruce Way
Louisville, CO 80027
phone: 303-665-1196
It is important to develop both a trusting and a comfortable relationship between you and your therapist as this is the essential predictor for success in the therapeutic process. I have practiced individual and family therapy for over seventeen years, giving me the chance to see how motivation and behavior changes can help alleviate stressful issues and problems. Family therapy can be very helpful with children and teens' risk factors through a strength-based relational model and with proven complimentary behavior change interventions. If I am doing my job well then you have a better chance of experiencing great benefits, which is why having regular feedback about the process can make a difference. I have had the honor of working with many family members over the years and hope that you'll call for a free thirty minute consultation.
Will Cabaniss Etheridge, M.A.
Will Etheridge Counseling
3003 E. 3rd. St. Denver CO 80206
Denver, CO 80206
phone: 808 344 7444
Will Etheridge is a teacher and speaker of human behavior, a Body Psychotherapist, an artist and a trained Demartini Method facilitator. His mission is in maximizing human potential and drawing out the genius in whomever he encounters. Will's expertise is in identifying the innate intelligence in his clients, helping them discover their mission and purpose, and providing the platform for them to launch their mission. What differentiates Will from the traditional therapist is the unique scientific process he employs to guide a client from their old repetitive story to new insights, inspiration, transformation and gratitude.
Will Etheridge, M.A.
Will Etheridge Counseling
3003 E. 3rd. St. Denver CO 80206 Ste B 101
Denver, CO 80206
phone: 720.295.9434
People come into my office for many reasons, and the struggle is often that they are dealing with a problem that seems too overwhelming and too complex to handle by themselves. As a result they feel stuck and not able to see a way out. I combine my knowledge of perceptual balancing, neuroscience and Body Psychotherapy to offer a new perspective that is designed to get to the heart of the issue, integrate it and provide the client with new possibilities.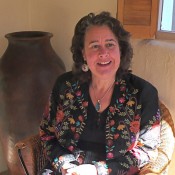 Carrie B. Evans, M.A., L.C.S.W., M.S.W.
phone: 720-260-2901
website:
www.tameyourrhino.com
Send Email To This Therapist
My goal is to help the client "tame their inner rhinoceros". There are times in one's life when certain unhelpful behaviors end up controlling you instead of you being able to control them. I work with a wide age range of children and teens and their families to recognize and strategize against habitual negative behaviors. I work with individuals that struggle with PTSD, compulsion, anxiety, anger control, defiance and grief. I work with culturally diverse clients overcome troubling experiences with friends, school, family history and environmental events. I strive to strengthen the connection between youth, their schools, their families, and other providers with whom they are involved. See my website: Tameyourrhino.com for more information.
See Full Profile
See All Therapists
Advanced Search
Find Groups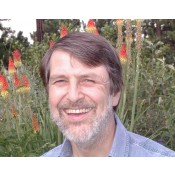 Roland Evans, M.A.
Presence of Mind and Body
948 North Street #5
Boulder, CO 80304
phone: 303-998-1090
website:
www.roland-evans.com
Send Email To This Therapist
Maturity - Effectiveness - Integrity
I have successfully helped clients with their life problems for over 30 years. My therapeutic intention is to resolve pressing issues quickly. Then, if appropriate, we take time to explore deeper, more profound life concerns.
I see a wide range of clients but specialize in working with men and couples over the age of 50 and adolescent boys, age 13-20.
I trained as a psychologist in the UK and taught at Naropa University for 15 years. I have been in practice in Boulder since 1990.
Call or email me. There will be no pressure but I will try to guide you towards the kind of help that suits you best.
See Full Profile
See All Therapists
Advanced Search
Find Groups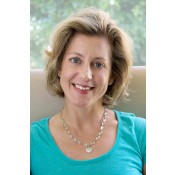 Teena Evert, M.A.
Denver Women's Counseling Center
121 South Madison St., Suite B
Denver, CO 80209
phone: 303-884-9642
website:
www.denverwomenscounseling.com
Send Email To This Therapist
Teena Evert is a psychotherapist in the Denver area, specializing in women's health with a focus on prenatal and postpartum adjustments, attachment, and transitions in parenthood. Teena works with adults, couples, infants and mothers, and developing families. She comes to the field of clinical psychology with a background in Yoga, Structural Integration and body-oriented clinical training.
Her psychotherapy practice integrates a mind-body health approach with principles in somatic and prenatal & perinatal psychology. She combines her comprehensive training, clinical skills and personal experiences to support people on their own unique journey towards personal growth.
Teena is also trained as a Certified Gottman Educator , Prepare-Enrich Premarital/Marriage Counselor, Structural Integration Practitioner, and Yoga Instructor.
See Full Profile
See All Therapists
Advanced Search
Find Groups