Referral Directory Search Results
Celeste Labadie, L.M.F.T.
The Anxiety Relief Method & PACT Level II Couple Therapist
2741 Iris Ave.
Boulder, CO 80304
phone: 303.882.3301
Anxiety Relief and Trauma Resolution expert, Celeste Labadie facilitates the release of outdated thoughts and painful memories that cause reactive emotions and behaviors. Most clients feel relief in the very first session.
Celeste also specializes in couples counseling and communication skills and is a PACT Level 2 Couples Therapist and Certified Imago Therapist.
She hosts free monthly Anxiety Relief Clinics (www.CollectiveConnection.com) and mentors clinicians interested in brain-based modalities.
Founder of The Anxiety Relief Method, Celeste holds a Master's Degree in Marriage and Family Therapy from Regis University.
You can book a 15-minute Consultation Video or Phone Call via her website (or email her directly: MeetCeleste@gmail.com).
Frances Lacson, M.A., RPT
Embodied Hearts Counseling, LLC
3333 Iris Avenue Suite 209
Boulder, CO 80301
phone: 720-336-8783
I am a somatic psychotherapist, PACT couples therapist, and dance/movement therapist in Boulder, Colorado. As a somatic psychotherapist I help clients pay attention to sensations to slow down the mind, soothe the nervous system, access repressed memories, and connect with core feelings and needs. Through movement I help clients process and make sense of difficult emotions when words are not enough. Movement helps clients to release problematic patterns and provides a channel for connecting with their authentic self.
As a PACT couples therapist I provide a space for partners to know themselves and each other deeply. We will study your attachment patterns, develop skills for navigating and repairing conflict, learn to connect on a nonverbal level, and create a secure functioning relationship based on mutuality, intimacy, and trust.
Lisa LaDue, L.C.S.W.
National Mass Fatalities Institute
P.O. Box 1447
Lyons, CO 80540
phone: 970-430-5451
Individual, family, group therapy specializing in healing from trauma, anxiety and grief using cognitive and somatic modalities. Offices in Fort Collins and Allenspark.
Highly skilled teams of subject matter experts are available to provide awareness level and intensive training/consultation for community or organizational mass fatality management planning and response.
Jennifer Lafond, M.A., L.P.C.
350 S Broadway St, Suite 102
Boulder, CO 80305
phone: 303-819-1041
My primary goal as a therapist is to guide each person towards a deeper understanding of themselves and to help them to be able to integrate their life experiences. At times, short term therapy is the right choice. For some, recovery is a life-long process of resolving one's thoughts and feelings which can be overwhelming without the proper tools and/or support. I try to give my clients those tools and help them have the ability to maintain their emotional toolset and balance in their lives. I have many years of experience directly working with individuals, groups, and families. I am a Licensed Professional Counselor and a Registered Art Therapist. I received my Master's degree from Naropa University where I studied Transpersonal Psychology with a concentration in Art Therapy. Specialties: Adolescence, Postpartum support, Depression etc.
Shannon Lamb, M.S.W.
Cultivate Awareness Counseling
806 South Public Road, Suite 100
Lafayette, Colorado 80026
phone: (720) 443-1826
Areas of Focus: Teen Issues, Identity Awareness, Life Transition, Stress Management, Relationship Issues, Anxiety and Mood Disorders, Physical Pain (Chronic & Acute), Emotional Regulation, ADD/ADHD, Body Image, Self-Worth Female Empowerment, ​Mindful Parenting, Pervasive Developmental Disabilities, Highly Gifted Students, Learning Differences
As a Registered Psychotherapist in the state of Colorado, Shannon provides evidence-based counseling for children, teens & young adults and facilitates groups. Her extensive training and personal experience with stress management and empowerment allows her to relate to and help clients cultivate healthy coping skills . By providing non-judgmental support and instructional guidance, Shannon reminds us how to live life with more vibrancy and fullness.
www.CultivateAwarenessCounseling.org
Tracey A Lamers, M.A., L.P.C.C
2760 29th St. Suite 2C
Boulder, CO 80301
phone: 720-583-3593
I work with adults and I specialize in anxiety, grief & loss, life transitions, divorce, relationship issues, women's issues, depression, LGBTQIA issues. Divorce can be a very challenging time. I offer support through this process as well as helping clients finding who are they now, and what's next. I offer support for women in midlife who have been married and are now coming out and trying to navigate life as part of the LGBTQIA community. During the Covid-19 Coronavirus I am offering a Virtual Mindfulness Based Grief Support Group as well as a Mindfulness Group to deal with the challenges of anxiety and fear. I have a wholistic Mindfulness Based Psychotherapy Approach and offer Therapeutic Horticulture connecting people to plants and enhancing their well being.
Erica Lancaster, M.A., L.P.C.
Silver Lining Therapy LLC
703 Walnut Street
Boulder, CO 80302
phone: 720-446-6408
I am a licensed wilderness psychotherapist that works with somatic and mindfulness-based techniques. My approach is to offer a non-judgmental, safe, and compassionate environment for you to explore the ways you can grow. I specialize in working with young adults seeking independence and women with trauma history. I will work with you to customize your healing journey; this can look like being outside for some of our sessions or in the office. Looking forward to meeting you.
Visit my website for more information: http://www.silverliningtherapist.com/ to schedule a free consultation.
Lee N. Land, Ph.D.
Land Counseling & Consultation, https://www.landcounseling.com
211 West Myrtle Street
Fort Collins, CO 80521
phone: 970-325-6820
For over fifteen years I have had the privilege of witnessing people achieve life-changing growth during our work together. At times all of us experience overwhelmingly painful feelings or problems coping with our stressful lives. My ultimate hope and goal is to help you to develop the capacity to respond to future challenges with greater resilience, empathy, and self compassion.
I specialize in working with clients struggling in their close relationships and individuals and couples committed to improving their understanding of their emotions and themselves. People who tend to benefit the most from working with me in therapy often have difficulty maintaining healthy connections or feel overwhelmed due to grief, loss, or trauma. I also work quite a bit with clients looking to continue their process of personal growth and development.
Judith Landau, M.D., L.M.F.T.
ARISE® Network
PO Box 3648
Boulder, Colorado 80307
website:
www.arisetraining.com
Send Email To This Therapist
Workshop Presented by ARISE® Network FAMILY OF ORIGIN
This individualized, hands on workshop focuses on: • Understanding the influence of out own intergenerational patterns • Exploring your own family story, strengths, themes and scripts. • Becoming aware of how and where you are likely to be stuck with clients and their families PCB & NAADAC Approved CE's For Interventionists, Therapists and Clinicians $850 Location: Boulder, Colorado
Date: October 19-20, 2015
Please go to : www.arisetraining.com to register For further information: Cara 970-390-4359
See Full Profile
See All Therapists
Advanced Search
Find Groups
Rachel Lane, ACC, CFP
Inside Out Coaching, LLC
phone: 303-467-0555
Professional Trained Certified Life Coach (CLC) and ICF-Credentialed Certified Associate Certified Coach (ACC) specializing in money and relationships.
Jeffrey Lang
Jeffrey Lang Counseling
phone: (720) 773-1364
Jeff Lang is a registered psychotherapist who works with individuals suffering under the burden of unresolved trauma. Jeff approaches all behavior as a coping strategy to minimize the pain from traumatic experiences, and seeks to restore the individual to wholeness rather than treat the symptoms.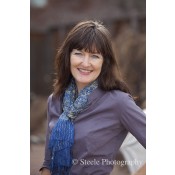 Joy L Lanzano, M.A., M.A., L.A.C., L.P.C.
New Growth Psychotherapy
phone: 720-530-9041
website:
www.joylanzano.com
Send Email To This Therapist
Joy Lanzano M.A., M.A.,LPC, LAC, joylanzano.com Clinical Approach/Therapeutic Orientation: My foundational approach to psychotherapy is eclectic, based upon a transpersonal approach to assist and gently guide the individual with the support they need to gain insights that will best support them living to their fullest potential. I draw upon different therapeutic approaches to tailor what treatment best fits my client's needs. I have specialty training in EMDR trained, PACT (couples therapy), and Mastery Attachment Theory. I work with individuals, couples, families and groups. My approach is informed by the Diamond Approach to Inner work and well as my Mindfulness Meditation instructor training. I also have experience with brain injury. Self pay and Cigna provider
See Full Profile
See All Therapists
Advanced Search
Find Groups
Dawn Larson, M.S.
Colorado Therapies LLC
5412 Idylwild Trail
Boulder, Co 80301
phone: 303-667-0955
Certified Gestalt Psychotherapist. EMDR, Somatic Trauma, Containment, Attachment, Couples and families. Parent training, learning disability specialist, and licensed Speech-Language Pathologist.
Inga Karen Larson, L.C.S.W.
Lifecrafting
3035 W 25th Ave
Denver, CO 80211
phone: 3034594776
My work integrates the whole human being. From somatic (SE, CST, Reiki) to thought (CBT, Narrative) to spirit (shamanic, Sufi), drawing all these parts together through Voice Dialogue, I believe the most effective, and dangerous, human beings are those who fiercely embrace their unique selves. There is no greater satisfaction for me then to see my clients venture bravely out into the world, enriching that world and feeling their own power.
Megan Cronin Larson, M.S.W.
A Vibrant Mind, LLC
100 W. Arapahoe Avenue
Boulder, CO 80302
phone: 720-822-0141
Synergetic Play Therapist
720-822-0141 avibrantmind@gmail.com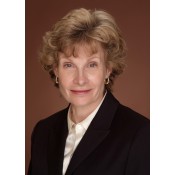 Nancy Lasater, L.C.S.W.
Nancy Lasater, LCSW
3393 Iris Ave., Suite 208
Boulder, CO 80301
phone: 303-590-5694
website:
sater.com
Send Email To This Therapist
I am a seasoned therapist with 30 years experience serving children, adults, couples, and families. Goal-oriented and practical, all my clients have written treatment plans and know where they are going in their therapy. I am an EMDR Certified Clinician and am able to work with clients on their deep-seated issues as well as single incidents of trauma.
See Full Profile
See All Therapists
Advanced Search
Find Groups
MATTHEW LAUGHLIN
Spiritus Counseling LLC
1634 Walnut Street, Ste 111C
Boulder, Colorado 80302
phone: 303-929-3353
I work with individuals and couples alike. While I draw from a number of approaches, the central focus is determined by two things: what is most painful and difficult in your life or relationship at this time and what is most dear to you. Contact me for a free consult or check out my website - www.spirituscounseling.com - for a quick 'chemistry check,' and more info.
Daniel Lebowitz, M.A.
Root Connections Counseling
737 29th Street
Boulder, CO 80303
phone: 720-443-0939
At Root Connections Counseling, I focus on grief and bereavement, couples work and sex therapy, as well as men's work and redefining masculinity. As a bilingual therapist, I offer my services in both English and Spanish. The name Root Connections comes from my philosophy of psychotherapy. Oftentimes, we patch up larger fixes with temporary Band-Aid solutions. At Root Connections, we aim to drop deeper into the root of the issue, finding solutions from the ground up. When we heal our roots, we can walk away with a richer sense of self and strength for all areas of life.
Join me on a collaborative and solution-oriented journey to find your full meaning, potential and passion.
Lois Leder, L.C.S.W.
Center For Recovery, Inc.
2121 S. Oneida St. #412
Denver, Co 80224
phone: 303--694-7492
Center For Recovery provides Substance Abuse Intensive Outpatient Treatment for adults and adolescents. We also offer a Mental Health Intensive Outpatient Program for adults. We are contracted with all major insurance carriers. Our groups meet 3 evenings a week and are ongoing. Our website can be viewed at www.centerforrecovery.net and www.denvermentalhealth.net. For more information about our programs, please contact us at 303-694-7492.
Heather Anne Lee
Women's Life Transitions and Stress Specialist
phone: 303 704-2446
Heather A. Lee is The Women's StresSpecialist. The landscape of women's lives is filled with times of challenging transitions. Sharing the journey can help lighten the load and illuminate the path. StresSpecialist services include women's groups, consultations and counseling session.The Women's Life Transion Groups include scu workshops as "Mind Over Midlife", "Women, Stress & Inner Peace", "StressStrategies for Families" and "Cultivating Calm in a Crisis".
Heather's expertise includes training in mind/body wellness from the Harvard Mind/Body Medical Institute and several yeras as the Director of Women's Health Education at The University of Virginia Medical Center. ms. Lee is also a frequent guest presenter at such acclaimed health resorts as The Golden Door, Lake Austin and Red Mountain Adventure Spa.
Lynsey Lee, M.A., L.P.C.
Insight Psychotherapy and Consulting
2031 Broadway Ste 2
Boulder, Colorado 80304
phone: 303.872.4077
I believe there is an inherent wisdom of mind and body that everyone has, but sometimes can get lost or forgotten. Are you feeling out of sync with yourself or in your relationships? Struggling with old choices and memories that keep coming up? Feeling like you know who you want to be, but just can't seem to make it happen? Are you noticing that stress from work, relationships, or finances is getting out of control? Is it time to get out of your head and back into your life? Have you been having trouble sleeping or feeling like you can never really relax?
I have focused on working with men experiencing difficulty with addiction, depression, anxiety, PTSD, trauma, attachment wounds, couple's work, grief and loss, medical problems, and legal system involvement. My experience and training have allowed me to work with many areas of strugg
Jeannine Lee, CPCC, ACC, GRC, CMHC
Life By Design Coaching Services
phone: 303-499-1987
Jeannine is an ICF certified life, relationship and grief recovery coach. She works with people at all levels of the emotional divorce: "Is there hope for my marriage?" "Should I divorce?" "What will it take to reconcile?" "Am I ready to date again?"
She has extensive training with the Coaches Training Institute, The Center for Right Relationship, The Grief Recovery Institute, The Relationship Coaching Institute, The Complete Life Center, and others.
She is a member of the Boulder Collaborative Divorce Professionals group and has completed Level I and II of the Colorado Collaborative Law Professionals Training.
Locally she facilitates her own updated and improved version of the Fisher Rebuilding Divorce Recovery seminar, which started in Boulder in 1974.
Jennifer Leeson, L.C.S.W.
Healthy Mind & Body of the Rockies
2305 E. Arapahoe Rd.
Centennial, Colorado 80121
phone: (303) 223-0250
I am an expert at helping people change negative emotions, ineffective behaviors,and negative thoughts that interfere with making necessary changes to promote mental and physical wellbeing. My niche is helping people who have been diagnosed with Celiac disease, food allergies, sensitivities, and/or intolerances with the social, emotional, and behavioral aspects of changing their entire lifestyle around food. As a person living with Celiac disease, I understand that changing your diet requires much more than knowing what to eat and what to avoid. I help people look beyond food to help manage social anxiety and to learn effective communication skills for getting their needs met in relationships, at restaurants, and in a variety of other settings. I also help people to grieve the loss of once loved foods in order to increase acceptance.
Michael LeFevre, M.A.
HeartMind Counseling
103 East Simpson Street, Suite 100
Lafayette, Colorado 80026
phone: 303-834-7456
HeartMind Counseling offers group, individual, and couples counseling in the Lafayette, CO area. I help my clients work through the struggles in their lives by listening deeply and sitting with them during times of intense emotion. I specialize in the "Corporate Blues", helping people find their Right Livelihood, and issues around Fatherhood. heartmindcounseling.com
Elizabeth Legg, Ph.D., L.P.C.
The Road Less Traveled Counseling, LLC
2253 Downing St.
Denver, CO 80205
phone: 720-244-1468
I am a Licensed Psychologist with The Road Less Traveled Counseling, LLC, near the City Park West, Whittier, and North Capitol Hill neighborhoods of Denver, near downtown. I am an EMDR Certified Therapist and Consultant-in-Training. My specialty areas are trauma work, EMDR treatment, couples therapy, and supervision/consultation. I enjoy working with clients who are dealing with the impact of trauma and grief/loss as well as relationship issues. I work with both adolescents and adults, including mental health clinicians, first responders, and veterans. In my work with couples, I use an Emotionally Focused Couples Therapy (EFT) approach to increase emotional connection, intimacy, and security between partners. Furthermore, I enjoy supervision and consultation (including individual and group EMDR consultation) with mental health therapists.
Dylan Leigh
Colorado Psychotherapy & Mindfulness
1034 Westview Dr
Boulder, CO 80303
I work with young adults (teens-thirties). These clients are working with anxiety, depression, trauma and life transition issues that are often existential in nature. I also work with couples, this work is done with a co-therapist. Yes, two therapists working with you and your partner at the same time. Modalities that I use include; Internal Family Systems, Past Reality Integration, PACT, Gestalt, Somatic Experiencing. For individuals my work is mindfulness-based and informed by my work as a cognitive-affective science researcher. Eight steps of the change process are; 1. Nervous System Attenuation 2. Emotional Awareness 3. Emotional Regulation 4. Attention Modulation 5. Cognitive-affective process change 6. Personality Change 7. Behavioral Change 8. Reality change
Amy K Leiter, M.A., L.P.C.C
Violet Hive Art Therapy and Healing
4956 E. Colfax Avenue
Denver, CO 80220
phone: 720-460-1474
As an artist and therapist I strive to provide a space that is creative but also safe for clients to explore emotions and challenges. Often unexpressed emotions are at the heart of symptoms and behaviors.Through creative expression art can allow movement and openings for healing and growth to occur. I specialize in children and families but I am open to work with any individuals that wish to explore transitions through art. Violet Hive Art Therapy & Healing was formed with the intention of making healing and art more accessible. The process involved in making art holds infinite possibilities for healing. With that in mind our mission is to help our clients recognize their strengths, overcome challenges and move forward through creative expression.
Veronica Lemberger, M.A.
Dynamic Being, PLLC.
5412 Idylwild Trail
Boulder, CO 80301
phone: (720) 412-0014
Client and Body-centered psychotherapy with an emphasis on direct contact with the self-regulatory mechanisms of the Autonomic Nervous System. I offer Brainspotting, EMDR, Somatic Experiencing, Self-Regulation Therapy. I also offer Somato Respiratory Integration and Network Spinal Analysis in a class/group setting. During individual therapy sessions, these tools are used in the context of the psychotherapeutic relationship. My orientation includes mindfulness-based, psychodynamic, trauma, reorganizational healing, and cognitive/behavioral paradigms.
Susan Lennox, PhD, JD, CPC
Psychotherapist & Certified Professional Coach
80 Garden Center, Suite 133
Broomfield, CO 80020
phone: (617) 957-0798
I work with adults and elders who are struggling with anxiety, depression, burnout, or lack of meaning and purpose in life. I use Focusing, Internal Family Systems (IFS), and other modalities to help my clients uncover and heal the lingering effects of developmental trauma and adverse childhood experiences.
As a certified professional coach, I work with clients who are "stuck", unclear on their next steps in life, or unable to sustain the motivation and momentum necessary to achieve their goals.
I offer a subspecialty in workplace issues. Drawing on my training and experience in executive coaching, organizational development, and employment law, I can help you to work through poor job fit, leadership challenges, workplace conflicts, poor organization or time management, and other blocks to your optimal performance and job satisfaction.
Dawn Leopardi, M.A., L.P.C.
1604 Gaylord St.
Denver, CO 80206
phone: 800 665 4906
I work with adults and elementary-aged children who are facing life transitions, trauma, anxiety, phobias, or grief & loss. My approach is integrative and informed by Existential, Jungian, and Psychodynamic psychology.
Kathleen LeRoy, M.Ed, L.P.C.
Along the Path Psychotherapy Services
2955 Valmont Road, Suite 230
Boulder, Colorado 80301
phone: 720-504-8172
Along the Path Psychotherapy services of Boulder offers counseling for adults, couples and adolescents. I work to support and empower individuals by focusing on nurturing the mind, body and spirit. With help from a counselor you will begin to gain insight about yourself, transform areas of your life that once baffled you, and develop solutions that are right for you so you can thrive.
I facilitate this change through systems focused experiential modalities such as body-centered psychotherapy, trauma integration, expressive arts, and methods of healing which involves looking at the dynamics, processes, and relationships between the parts within a whole context to discover where things have gotten entangled. I provide face to face counseling in Boulder, Colorado as well as video counseling to people from anywhere.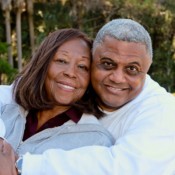 Dr. Reo Leslie, ACS, L.A.C., L.P.C., L.M.F.T.
The Colorado School for Family Therapy
12101 East 2nd Avenue, Suite 101
Aurora, CO 80011-8328
phone: 720 253 4831
website:
www.familyplaytherapy.net/contact.html
Send Email To This Therapist
Dr. Reo Leslie, LPC, LMFT, LAC, MAC, RPT-S, ACS, directs The Colorado School for Family Therapy which has educated clinicians for mental health licensure in Colorado for 25 years. The School also has an educational program to earn the Approved Clinical Supervisor (ACS) credential with the CCE. Dr. Leslie has supervised hundreds of clinicians in Colorado since 1996 and taught supervision courses on the masters and doctoral level since 1997. He is a former Vice Chair of the State of Colorado LPC Board and the former Mental Health Representative on the State of Colorado Commission on Criminal and Juvenile Justice (CCJJ). 
See Full Profile
See All Therapists
Advanced Search
Find Groups
Alicia Leto, M.A.
The Bridge Center for Play Therapy
825 S. Broadway #50
Boulder, CO 80305
phone: 303-499-0844 x703
A Colorado native, Alicia earned her masters degree in counseling at Naropa University. While pursuing her degree, she worked as a preschool teacher. Being simultaneously immersed in the worlds of counseling and childhood development was an immensely fulfilling experience, leading Alicia to pursue Play Therapy, a modality that blends these lifelong interests. Alicia has clinical experience as a therapist at Mount Saint Vincent Home in Denver, a trauma-focused residential facility for children. In her extensive experience working with children and families, play has consistently proven to be an effective and natural method of communication, authentic expression, and healing.
Susan Leutheuser
Transitional Hypnotherapy
5277 Manhattan Circle, Suite 250
Boulder, CO 80303
phone: 303-319-0199
I am an experienced and compassionate Certified Clinical Counseling Hypnotherapist (CCHt), EFT Practitioner and Personal Life Coach with a private practice in Boulder. In my private practice, Transitional Hypnotherapy, I assist people of all ages and backgrounds with weight loss; smoking cessation; stress, fears & phobias; self-esteem; creative blocks and performance anxiety; many physical health issues; pain; and trauma.
I am a member of the International Medical and Dental Hypnotherapy Association (IMDHA) & the Colorado Association of Psychotherapists (CAP), and served on the Board of Directors of the Colorado Association of Psychotherapists.
Eleni Levidi, M.S., L.P.C., BC-DMT
2299 Pearl St., Suite #211
Boulder, CO 80302
phone: 303-249-4764
Bi-lingual/Bi-cultural: English/Greek
Eleni is a Jungian & Somatic psychotherapist with 30 yrs of experience as a clinician. She is Certified Dream Pattern Analyst, Jungian analyst in training (IRSJA), Board Certified Dance Movement Therapist and international Authentic Movement Teacher. She has extensive experience working with people experiencing change, transition, grief, affective challenges and in midwifing transformation of habitual behaviors, trauma responses and addictive patterns. She specializes in working with messages from the unconscious, messages that come through movement, physical symptoms, subtle energies, and dreams, in order to transform challenges into creative potential. She offers groups, training, seminars, mentorship & supervision in Authentic Movement and Dream Pattern analysis.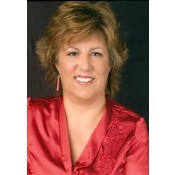 Sherry Lewis, M.S., L.P.C.
Success Strategies 4 Kids
1800 30th Street #306
Boulder, CO 80301
phone: 303-915-4421
website:
www.ss4k.com
Send Email To This Therapist
"2001 Counselor of the Year" Empowering People to Succeed in Life! Children, Adolescents, Parents, Families, Individuals. In addition to individual & family counseling, I teach social & personal skills for Kids, ages 5-15, in interactive, fun, workshops; Friendship, Anger, Self-Worth, Bullying, Anxiety, Divorce, & more. I've worked with hundreds of kids as a school counselor for 14 years & as a Licensed Professional Counselor for 4 years. In 2001, I was the Elementary School Counselor of the Year in the State of Colorado. I love the work I do, making a difference in people's lives; Empowering People to overcome challenges and trauma, to fulfill their potential and live their dreams!" (sLewis.consulting@gmail.com)
www.successstrategies4kids.com
See Full Profile
See All Therapists
Advanced Search
Find Groups
Beth Lichtenstein, M.A., L.P.C.
2825 Marine Street
Boulder, CO 80303
phone: 303.776.0889
"Let us give gratitude for all that happens to us - especially for the hard things, for they are the messengers of wisdom. Then we can loosen our grip of old ways and let our lives change." - Sobonfu Some'
HELPING YOU DEVELOP YOUR RELATIONSHIP WITH YOURSELF Everything else stems from this. I believe that we are all a work in progress. It takes strength to know when to seek support. TOGETHER WE CAN UNLOCK YOUR BRAVERY AND YOUR SPIRIT as we learn about how you create and relate to the world around you. My STYLE is direct, honest and occasionally irreverent. Therapy does not need to take years and laughter can happen. My APPROACH is holistic and intuitive and with a sense of humor and belief that all things are workable. My INTENTION is to help you transform intense life experiences into opportunities for insight and healing.
RELATIONSHIP: I will assist you in building skills that move your relationship from conflict into deeper connection, intimacy and successful partnership.
INDIVIDUALS: I honor your unique story and assist you in quieting your mind and opening your heart. I believe everyone is a magical combination of mind-body-spirit. I teach you to deepen and trust your own intuition, your body's wisdom and to become more creative and empowered in your own life.
MODALITIES: *MIND/BODY-CENTERED PSYCHOTHERAPY * BUDDHIST BASED PRACTICE * ALTERNATIVE HEALING MODALITIES Training in IMAGO Couple's Therapy, S.E., EFT, Hakomi, Gestalt.
FOCUS: *HIGHLY SENSITIVE PERSONS * TRANSITIONS * SPIRITUAL EMERGENCIES * ADDICTIONS * GRIEF * DEPRESSION * EMOTIONAL ABUSE * UNCOUPLING
I Offer SUPERVISION FOR NEW THERAPISTS. This is a time for growing pains and learning curves. I will help you to cultivate your own unique style and confidence as you take your seat as a therapist.
Simone Lichty, L.C.S.W., M.S.W.
Simone Lichty Psychotherapy
2955 Valmont Rd.
Boulder, CO 80302
phone: 917-476-5987
I approach my therapeutic work with warmth, curiosity, humor, openness, and respect for differences. My work with clients is informed by my training in psychodynamic psychotherapy, attachment research, neurobiology, and a range of evidenced-based therapeutic modalities. I help clients develop greater awareness of their role in the relational web of their life. This awareness empowers people to live a more meaningful, connected, and fulfilling life. Even if you are not primarily concerned about the relationships in your life, but simply want to improve your self-esteem, work on reducing compulsive behavior, or address anxiety or depression, therapy can be helpful.
Tom Lietaert
Intimacy With Money
POB 3164
Boulder, CO 80307
phone: (419) 699-6100
The Intimacy With Money program is a powerful and transformational personal coaching program. Together we'll examine your personal relationship with money and transform that relationship to one that best expresses your values into this world. This program is a particularly powerful program to help couples in deepening their relationship as they deepen their intimacy and work in partnership in new ways. Tom has been coaching individuals and couples for over 12 years and has facilitated large scale change processes for social profit organizations. Money stress is consistently reported as the number one stress in relationships--but it doesn't have to be that way! Call me today to explore what's working and what's not working in your relationship with money. Let's start your transformation today. Visit: www.intimacywithmoney.com
Sheila Liewald, L.A.C.
Red Aspen Wellness
2299 Pearl St Suite 205
Boulder, CO 80302
I am a licensed acupuncturist and board certified Chinese herbalist in Boulder Colorado with a focus on emotional well-being. This is an excellent adjunct therapy for PTSD, grief, depression, insomnia, anxiety, etc. I have helped people get off of sleep aids and recover and heal from trauma and sensations of feeling overwhelmed. There is a direct relationship with certain acupuncture points to our own nervous systems, and these points can quell fried nerves immediately and naturally. www.redaspenwellness.com
Nicole Lilly
People House Affordable Counseling Program - Intern
3035 West 25th Avenue
Denver, Colorado 80211
phone: (720) 507-6801
Exploring the relationship of mind, body, and spirit can provide more profound change than talk therapy alone. I take an experiential and collaborative approach with clients in order to move through challenges holistically, using mindfulness, body-based, and scientifically informed methods. Drawing on existing strengths and gaining new insights into how you experience the world can result in greater skill and resilience in relationships, career, life transitions, or more traumatic incidents. I am a certified Yoga teacher with training in couples and trauma counseling. I am completing my MA in Somatic Counseling Psychology at Naropa University.
Johanna Lindau, M.A.
Boulder, Longmont, Laffayette
Lyons, Boulder, CO 80540
phone: 8313451430
I believe we all have the ability to live an abundant and happy life! Through working with the mind-body-spirit connection in a safe and supportive environment, we can reach our true potential. I incorporate various techniques to create your right fit, including nature, the body/ movement practices, creative arts and mindfulness to reach your goal. Through these techniques, trauma and relationship informed principles, clients are able to recognizing and overcome debilitating behaviors and beliefs, bringing the possibility of long term change. Whether you are struggling with addiction, depression, anxiety, self-esteem, life-transitions or relationship challenges, I can offer understanding and support. As a person and counselor I believe there is an innate intelligence and desire guiding us towards health and wholeness. I work in relationship with this innate desire to assist clients find and embody their unique gifts, achieve their goals, and live a full life. I have been working in the field of psychotherapy for over 10 years. I am an experienced workshop and group facilitator. Besides running private practice, I have worked t at Mental Health partners for 3 years as a Bilingual, Child, Adolescent and Family Homebased therapist.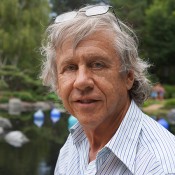 Reed Lindberg, M.A., L.P.C.
Boulder Psychotherapy Institute
1140 Lehigh St
Boulder, CO 80305-6351
phone: 720 635 4428
website:
www.boulderpsych.com
Send Email To This Therapist
Reed is currently on an extended writing sabbatical. For BPI Information or Workshop Payments call Reed at 720 635 4428
See Full Profile
See All Therapists
Advanced Search
Find Groups
Heidi Lindeman
Self Grounded Therapy, LLC
260 S 112th St
Lafayette, CO 80026
phone: 720-443-1406
With a grounded and compassionate presence Heidi guides individual safely into their internal worlds to learn to accept all parts of themselves and learn to deeply care for all of who you are. She specializes in healing trauma and transforming suicidal ideation. All internal experience are key signals that point toward healing. Healing is an individual process. Heidi provides support and guidance for you to reach into the core of who you are and bring forth lasting internal healing. The work done with Heidi will change your external world by the way you show up in relationships. She fosters space for you to return to yourself after feeling lost, on edge, protective, anxious, or disconnected for any length of time. When it feels trauma responses are running your life, Heidi provides a caring space and shows you how to let healing happen.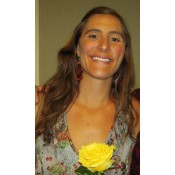 Johanna Linden, M.A.
Vive Inc. and Private Practice
Lyons, Longmont and Boulder
Boulder, CO 80304
phone: 831-345-1430
website:
www.caminocorazon.com
Send Email To This Therapist
Welcome. I am dictated to working with the Intelligence carried in the body and the natural world to help bring healing and transformation to my clients. I work from a heart centered, solution focused technique, where I focus on providing practical and holistic tools, to help guide my clients toward long term stability and change. To do this I use a unique range of treatment modalities including wilderness and body center psychotherapy, contemplative practice and art therapy. I have worked in the mental health field for over 7 years, gathering extensive therapeutic training and experience, working with youth, family, addiction and individuals.
See Full Profile
See All Therapists
Advanced Search
Find Groups
Brooke Lindquist, M.A., M.S.W.
Refreshing Life Solutions
phone: 303-579-7554
With over 20 years experience working with clients of all ages, I love helping people find their way through challenging situations! My main focus is on young people in transition. I have created a program that helps mothers and pre-teen/teen daughters actively listen to and trust one another and develop closer relationships. I also work with young adults and college women facing life transitions. When appropriate, I incorporate yoga and other alternative methods to help my clients connect with themselves and their deepest desires. I offer a free initial consultation so we can connect and discuss your goals.
Robyn Lipkowitz, LSW
2975 Valmont St. #320
Boulder, Colorado 80301
phone: 801-916-0781
Licensed Social Worker that specialized in working with intimate partner betrayal. I am trained in the APSATS (Association of Partners of Sex Addicts Trauma Specialists) Multidimensional Partner Trauma Model. My approach to working with partners is to acknowledge, validate and support the trauma you have experienced in your most sacred relationship. I understand the impact the deceit, betrayal, and gaslighting have had on your emotional, physical and financial safety. I provide a safe, supportive environment to help you process the unique traumatic stress you've experienced and help you heal and find your true self again. Healing is possible! I have offices in Boulder and Denver 1731 E. 16th Ave. Denver 2975 Valmont Rd. Boulder
Andrew C. Lipman, M.A.
dreams-in-action.com/Heart Arrow Quest-3Day Wilderness Adventure
phone: 970-560-2412
My practice is in Boulder, Colorado and I specialize in Transitions: Changing relationship, work, and living situations. Do you feel the call to live an authentic life connected to soul and spirit and are working to put the pieces together in a purposeful life? Do you want to feel more alive and live more passionately? Are you coping with loss or a changing relationship with a significant other? I look forward to facilitating your journey towards health, happiness and purpose through compassionate, confidential and thoughtful conversation.
I am co-founder of Heart Arrow Quest: 3Day Wilderness Adventuer for Men. For more information, contact me today and see my website: dreams-in-action.com
Lesley Loftis
People House Affordable Counseling Program - Intern
3035 West 25th Avenue
Denver, Colorado 80211
phone: (720) 381-3026
I believe each of us possesses the strength to overcome life's challenges, but often we need extra guidance and new "tools" to get to a more fulfilling place. My goal is to provide a safe, nonjudgmental environment to help you create new pathways for growth, meaning, self-compassion, and a better understanding of your life experiences. As a Certified Holistic Health Coach and counseling student completing my MA at Regis University, I use a holistic, mind-body approach and a variety of techniques to best serve your individual needs. I have experience working with depression, anxiety, emotional eating, eating disorders, self-esteem, and conflict resolution.
Jeff Lohrius, M.A.
Level Up Animation
4949 North Broadway Suite 204
Boulder, Boulder 80304
phone: 3038197139
Animation Art Therapy
Inherently therapeutic animation program serving youth / adolescents in the Boulder area
Utilizing the artistic workflow, programs, and methods used in cutting edge video game and movie production, Level Up Animation offers structure, guidance, as well as opportunities for self growth, self discovery, and positive self image for youth / adolescents. From initial storyboards and artwork to a fully formed animation, the process is inherently theraputic and promotes positive choice making and empowering life skills.
Offering both individual and group studio sessions
For more information please contact: jeff@levelupanimation.com
Jennifer Long
Align Hypnotherapy and Counseling
3035 West 25th Ave
Denver, CO 80211
phone: 720-207-7792
I am a Certified Clinical Hypnotherapist and Hypnotic-EMDR practitioner. I specialize in: * Stress Management * Recovery from Trauma and Anxiety * Intuitive Development * Creativity Enhancement * Block Clearing * Weight Mastery * Habit Reformation
I take a unique, body-centered approach to therapy that is client-directed. My goal is to help my clients find their "inner alignment" and actualize their goals. I have extensive experience in working with PTSD as a victim's advocate. As a published writer, I understand the creative process and work with clients on clearing blocks to creativity. You can live your best life right here, right now. It is an honor for me to be a guide to facilitate that journey. Please visit my website at www.alignhypnotherapy.com for more information.
Timothy Long,
Imagine Healing
phone: 303 817 1341
website:
www.imaginehealing.com
Send Email To This Therapist
My professional therapy and coaching expertise and personal life experience are with social anxiety, chronic blushing, depression, childhood trauma, and complex PTSD. I have been in practice for over thirty-five years. I also specialize in issues of self-expression, self-confidence, self-worth, sexual abuse, relationship intimacy and communication, life transitions; working with high college students, entrepreneurs and business executives. Please see a full description of what I have to offer at www.imaginehealing.com
See Full Profile
See All Therapists
Advanced Search
Find Groups
Valerie A Lorig, M.A.
Auspicious Coincidence Counseling
1800 30th Street
Boulder, CO 80301
phone: 303-704-8194
Working experientially & somatically with mindfulness helps individual's access issues directly. A client's insight is worth a thousand words! I facilitate emotional well-being regarding personal and relational difficulties, grief, codependence, partners coping with sexual addiction, betrayal, divorce, sex, trauma, developmental wounds, anxiety, depression, self-esteem and self-image issues. Mindfulness in therapy gently reveals strengths as well as undesirable behaviors. In a safe, non-judgmental environment, individuals are invited to explore issues that often reside beneath consciousness. By becoming curious about who we are, we begin to accept our humanity in order to heal. Methods include: Contemplative Psychology, Hakomi Experiential, Brainspotting Trauma, Gestalt, Person-Centered, Gestalt, TA, & Brief Therapy.
Brenda J. Lott
Brenda J Lott M.S.W.
7860 East Berry Place Suite 120
Greenwood Village, Colorado 80111
phone: (303) 578-6196
My name is Brenda Lott and I specialize in helping teens and adults overcome the effects of Depression, PTSD, past sexual abuse, Conversion Disorder, and domestic violence. As a seasoned therapist, I draw on my formal education, past clinical experience, and the wisdom that comes with age. . I also rely on proven therapeutic techniques, ongoing research, and theology to provide effective counseling and psychotherapy. If you are tired of living with needless emotional pain, YOUR HEALING CAN START TODAY with one phone call!
Caitlin Lowe-Hoover, B.A.
Medicine Horse Equine Assisted Therapy
9143 Valmont Road
Boulder, Colorado 80301
phone: 937-469-1382
Just Say Whoa Equine Therapy Group for Young Teens Every Saturday, March 7th- April 18th (skipping Saturday April 11th). 1:00pm - 3:00pm This 6-week group supports young teens (ages 11-13) in exploring personal identity, strengthening self-empowerment, and holding self-acceptance through connection with horses. Come learn tools for de-stressing and coping with anxiety/ depression while also learning how to work with our equine companions who always accept us. Inclusive for Queer, Nonbinary, and/or LGBTQIA+ identifying teens. Suggested donation $20 each group (although no payment required to attend). No prior horse experience needed. Close-toed shoes required. Please email caitlin.lowehoover@naropa.edu with questions and to sign-up.
Kimberly J Lubuguin, Ph.D.
http//:therapist.psychologytoday.com/73253
613 Walnut Street
Boulder, CO 80302
phone: 720.213.5706
I focus on the strengths of the child, adolescent, and family and use this as a basis for developing interventions that are tailored to the specific needs and take into account family routines and rituals. I work with the families to set attainable goals. Provide services for families with children/ adolescents with ADD/ADHD,disruptive behavior disorders,family issues, eating disorders,anxiety, depression, school phobia, consultation and managing pediatric and adolescent chronic illness (e.g., Asthma, Diabetes)at home and at school. Helping manage transitions and adjustment for children, adolescents, and families (e.g., starting a new school, moving, coping with parent's separation/divorce/remarriage).I have extensive experience working with families with children/adolescents with ADHD assessment, therapy, and parenting skills training.
Kyle Lucas, M.A., L.P.C.
Ability Counseling LLC
8745 W 14th Ave #120
Lakewood, CO 80215
I received my Master's Degree in Forensic Psychology from the University of Denver in 2008. I have been working as a therapist for approximatley five years in various settings for private agencies. I will begin attending a PhD program at the University of Northern Colorado in the fall of 2011. While working towards this degree, I have decided to open my own practice. During my time working as a therapist, I have worked with children, adolescents and adults of all ages. I have specialized in the area of working with individuals with developmental disabilities. I received my Licensed Professional Counselor licensure with the state of Colorado in November 2010.
Lonna Lucas, L.P.C., C.A.C. II
Private Practice at People House
3035 W. 25th Ave.
Denver, CO 80221
phone: 303-519-7434
Participating in therapy is an investment in yourself. It is an active and creative collaboration between client and therapist. I strive to create a supportive and safe environment where clients can feel encouraged to work towards growth and healing. I draw from different theoretical approaches to best meet the unique needs of each client. My clients say they feel understood, inspired, and hopeful when working with me.
Connie Luce, M.A., L.P.C.
Connie Luce Psychotherapy
3035 W 25th Ave.
Denver, CO 80211
phone: 720-372-6059
I am honored to work with clients who want to study themselves and grow, and I know that healing, insight and change are possible. Healing begins with awareness of your thoughts, feelings and emotions. Transformation begins with the discovery of the underlying core beliefs that determine how your world is perceived. Transformation is possible in the context of safe and supportive relationships. It is my intention to create an environment that is mindful and compassionate, while actively and skillfully assisting you in your healing process. You bring all of you –joys and sorrows, strengths and challenges, just as you are. I bring all of me, deep listening, grounded intuition, psychotherapeutic experience and tools. My orientation draws from Western Psychology, mindfulness based body centered psychotherapy, and Wisdom Traditions.
Allison Lufkin, M.A.
2769 Iris Avenue #109
Boulder, Colorado (CO) 801304
I have practiced with a wide variety of populations and modalities of therapy over the past five years. My clientele has ranged from children(ages 4-17), adults, juveniles coming out of the court system returning to their families, couples, families, and both adult and adolescent substance abusers.
The therapy process can help you to develop a deeper connection to your true feelings, more authentic communication, healthier and more satisfying relationships, a clearer path through life, and an increased sense of being more "yourself". I take an eclectic approach, using talk therapy, play, insight into family relationships, and exploring beliefs developed in childhood and how they influence your current patterns and choices.
Kristin Lukela, M.A.
Inner Wisdom LLC
2010 W 120th Ave Ste. 105
Westminster, CO 80234
phone: 303-921-7261
Jennifer Lusk, M.S., L.P.C., C.A.C. III
Living Your Dance
Building C, 80 Garden Center, #18
Broomfield, CO 80020
phone: 303-882-9065
Using a warm, present and intuitive style, I trust your inner knowing within your process of unfolding and moving through the changes, challenges or transformations you may be experiencing in mind, body and spirit. I am a reflective, compassionate witness and facilitator to that process offering a safe space for your process and experience. Areas of focus are personal growth, life transitions, chemical dependency & recovery, grief & loss, depression & anxiety, trauma, relationship challenges, including codependency and narcissistic abuse recovery. My approach is eclectic,including use of EMDR, mindfulness and energy psychology methods. To find out more, go to www.livingyourdance.com. Weekend and evening appointments available. Convenient location and easy parking.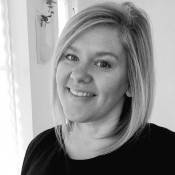 Rebecca Luttrell, M.A., L.P.C.C
545 Collyer Street
Longmont, CO 80501
phone: (720) 449-6822
Send Email To This Therapist
As a Contemplative Psychotherapist, I provide a non-judgmental and compassionate space to explore challenging life circumstances--past and present--that are currently creating suffering. Whether you are struggling with anxiety, grief, depression, a major life transition, or issues in your relationship, my intention is to help you move through and grow from your experience.
My approach is creative and intuitive. I believe in each individual's inherent health and wisdom. My goal is to work collaboratively with you, finding the path to that inherent wisdom. Sessions focus on deepening awareness of obstacles blocking that path, recognizing the wisdom of "bad" habits, and utilizing your strengths so you can grow and live more in alignment with your values.
See Full Profile
See All Therapists
Advanced Search
Find Groups
Glenda Lynn
Imagine Waking Up
844 Main St., Ste 202
Louisville, CO 80027
phone: 303 469 1777
I am an intuitive spiritual counselor and what makes my practice unique; my clients donÕt stay in therapy for long. If you are not satisfied with your life and want change I invite you to come in for your first session at n/c. Come in and experience the energy of Tai Yi. An ancient Chinese healing technique that releases core beliefs held in the cellular memory of the body.
Janice Lynne
218 Washington Ave.
Fort Collins, CO 80521
phone: 970 472 5855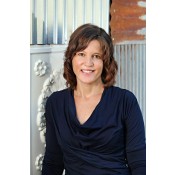 April A Lyons, M.A., L.P.C.
1790 30th Street Suite 270
Boulder, CO 80301
phone: 3038956058
website:
www.aprillyonspsychotherapyboulder.com
Send Email To This Therapist
I have an MA in Somatic Psychotherapy and my body-centered approach can help individuals develop the ability to listen to their body in order to understand the core issues that are causing problems in life. I offer a free 30-minute consultation.
Please feel free to check out my website to learn more about my practice at: http://www.aprillyonspsychotherapyboulder.com
See Full Profile
See All Therapists
Advanced Search
Find Groups