Referral Directory Search Results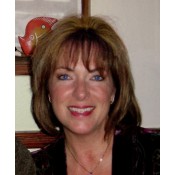 Kathy Saint Clair, M.A., L.P.C.
Saint Clair Counseling
phone: 720-273-6911
Send Email To This Therapist
Serving the Colorado for over 25 years, Kathy specializes in individual, couple and family counseling. Her deep belief that people can live happier, more productive lives allows her to work closely and compassionately with her clients and their issues. In a warm and non-judgmental atmosphere, Kathy also uses humor and spirituality to enrich the counseling experience. In addition to private practice, Kathy has extensive experience working in non-profit organizations, Longmont United Hospital and the St. Vrain Valley School District. Finding a therapist that is a good fit can be tedious. Therefore, Kathy offers a 20-minute free consultation for new clients and works on a sliding scale.
See Full Profile
See All Therapists
Advanced Search
Find Groups
Hannah Salander, L.P.C.
POBOX 17573
Boulder, CO 80308
phone: 575-224-1312
I am honored to support clients as they begin to experience a deeper connection with themselves and others, and a greater freedom and joy in their lives. I am a Licensed Professional Counselor, trained art therapist, EMDR Therapist, Spiritual Director and hospice chaplain. I have many years of experience working with children and families as well as individual adults living through, and healing, from loss and trauma.
Jim Salico-Diehl, L.C.S.W.
420 South Howes Street, Suite B-100
Fort Collins, CO 80521
phone: (970) 222-9874
15 years of experience, specializing in PTSD and developmental trauma. Level I training from Sensorimotor Psychotherapy Institute.
Miles G. Salisbury, M.A.
255 Canyon Blvd #200B
Boulder, CO 80302
phone: (720) 565-6070
Miles G Salisbury, MA, has been working in the field of psychology and mental health since 2002. Miles received his BA in Psychology from Western Oregon University in 2002, and his MA in Psychotherapy from Naropa University in 2008. Miles works with individuals, couples, and groups. His focus and area of expertise is working with adolescent boys and young adult men. His therapeutic approach is informed through an integration of existentialism, psychotherapeutic and clinical issues, and spirituality.
Melissa Saltness, M.A., L.P.C.
2765 S. Colorado Boulevard, Suite 103
Denver, CO 80222
phone: (303) 886-0521
Most insurance accepted, sliding scale fee, free consultation. I use an eclectic approach which combines Gestalt, experiential and cognitive/behavioral approaches. I tailor my methods to each client's unique needs. I work with children ages 3 and up, individuals, couples and families. I help clients deal with anxiety, depression, grief and loss, eating disorders, addictions, relationship problems, personality disorders, trauma, bipolar disorder, etc.
Carmen Sample, LSW
Sample Therapy Services, LLC
229 Terry St.
Longmont, CO 80501
phone: 303-523-8057
As a licensed social worker in Longmont, Carmen offers services for a range of problems. She specializes specifically in trauma recovery, substance abuse and problem behaviors in children and adolescents. It is her experience that these problem areas can penetrate family systems, resulting in significant harm to relationships. Carmen's goal is to help individuals, couples and families learn the necessary skills to self-regulate and thrive in their interpersonal relationships. Her intention with providing therapy services is to act as an "agent of change" in assisting clients in finding workable solutions, obtaining their personal goals, and work toward their idea of self-fulfillment.
Dawn Sandalcidi
Physical Therapy Specialists
3989 E Arapahoe Road, Suite 120
Centennial, CO 80122
phone: 303-740-2026
At Physical Therapy Specialists, we offer PT care for pain, injuries and other musculoskeletal issues. The goals of physical therapy are to relieve pain, restore function, increase mobility and improve your quality of life.
Sabrina S. Santa Clara, M.A., C.A.C. II
CCREAT - Center for Creative Restorative & Expressive Arts Thera
phone: 303.304.7880
Sabrina Santa Clara is a body-centered psychotherapist who specializes in in working with individuals with chronic conditions. She is a Medical Somatic Psychotherapist who incorporates talk, therapeutic touch, movement, and the creative and expressive arts into her practice. She has had great success in eliminating or reducing her clients' pain and symptoms. She is a Certified Addictions Counselor II, Dance/Movement Therapist, Massage Therapist, Yoga Instructor and Internal Family Systems Therapist. Sabrina offers a 30-minute free consultation for new clients.
Paula Santos, M.A.
Fresh Start Therapy
1361 Francis St Suite 201D
Longmont, CO 80501
phone: 9703449871
Bi-Lingual Child and Family Art Therapist in Longmont, CO
Alison Garber Sarinopoulos, L.C.S.W.
700 Front Street, Suite 203
Louisville, Colorado 80027
phone: 303 3586403
In my practice, my hope is to offer an environment that encourages the change and growth that is needed for healing. I bring warmth, presence, and authenticity to the process.
Emma Sartwell,
Somatic Spiritual Counseling
3285 30th St.
Boulder, CO 80301
phone: 4108123318
SPIRITUALITY + THE NERVOUS SYSTEM Boulder, CO + online
REASONS for COUNSELING
• depression • anxiety • addiction • relationship difficulties • spiritual emergency • insomnia • trauma • autoimmune issues • self-esteem • clarity of purpose • deepening connection to oneself + authentic spirituality
SESSIONS MAY INCLUDE
• somatic inquiry • trauma renegotiation • breathwork • visualization • meditation instruction • parts work • journeying • find your power animal • soul retrieval • attachment repatterning
By working with the wisdom of the body in a space of safe connection, we uncover our innate impulses towards healing + truth.
We find within our difficulties the seeds of embodied wisdom + basic sanity.
Our work together may be in chairs, on a massage table, or virtual.
Angela Sasseville, M.A., L.P.C.
Flourish Counseling
3557 W 44th Avenue
Denver, CO 80211
phone: 303-455-3767
Angela Sasseville is a Licensed Professional Counselor who opened her own private practice 5 years ago. She has been studying and working the field of psychology for over 12 years. Angela's expertise is in strengthening individuals and assiting them in recognizing how formative events in the past can be affecting their choices and beliefs in the present. She also excels at helping loving but frustrated couples develop a deeper and more meaningful relationship with one another. Angela honors ALL differences and enjoys working with people from diverse racial and cultural groups and takes pride in being a culturally-competent therapist. She respects individuals of all sexual orientations and of all spiritual belief systems.
Patrick Sassoon, M.S., L.P.C.
www.sassooncounseling.com
1255 Cimarron Dr. Suite 201
Lafayette, CO 80026
phone: 720-212-1222
My practice focus on: Couples: marital conflict, lack of intimacy, couples struggling with cultural differences, separation and mediation. Families: behavioral problems with children and teens, parenting issues, family conflict and destructive family dynamics. Individual Adults and Teens: anxiety, panic attacks, grief, depression, anger management, destructive behavior, low self-esteem and communication problems with family and peers.
Multi-cultural counseling: I provide culturally sensitive counseling to individuals and couples of a different cultural background. I offer sessions in English, Spanish, Portuguese, French and Italian.
Approach: I use a combination of therapeutic approaches including: Existential, Gestalt, Systemic, Cognitive Behavioral and Emotion Focused Therapy.
Rate: $100 per 55 minutes session. Insurance accepted.
Dana Satir, Ph.D.
100 Arapahoe Ave, Suite 12
Boulder, CO 80302
phone: 720.921.7934
I am a licensed clinical psychologist specializing in the treatment of adolescents and adults with eating, anxiety and personality disorders. My approach focuses on relationships and cognitive behavioral therapy. I collaborate with clients to notice ways they interact with others, and also work to understand the relationship between their thoughts, feelings and behaviors. Both approaches allow me to help people become more aware, while empowering them to make different choices.
In addition to this clinical work, I am a small group supervisor at the University of Denver's Graduate School of Professional Psychology and Adjunct Professor in the Counseling Psychology Department at DU.
Diana Saunders, M.A.
16 Mountain View Ave., Ste 104
Longmont, CO 80501
phone: 303 485 7200
Psychotherapy with adults, couples, and families; divorce education; divorce adjustment; step family issues; parent coaching; play therapy with children, sand trays. Diana's counseling uses a psychodynamic approach; she employs humor and is influenced by Virginia Satire, John Bowen and Alfred Adler.
Cristina A Scatigno, Psy.D.
www.BoulderAnxietyPsychologist.com
2737 Mapleton Ave Suite 101
Boulder, CO 80304-3836
phone: 3038770897
Dr. Cristina A. Scatigno, PsyD, LLC is a licensed psychologist who specializes anxiety treatment for children, adolescents college age students, and adults. She uses a Cognitive Behavioral Therapy (CBT) model with exposure and mindfulness based strategies. She also conducts intellectual testing for young children.
Lisa Schaewe, M.A., L.P.C.
Lotus Opening, LLC
phone: 303-803-2264
I provide Mindfulness-Based psychotherapy and art psychotherapy services in a working art studio located in North Boulder. Evidence based modalities I have trained in and utilize include: Mindfulness Based Stress Reduction, EMDR, DBT and CBT. My work includes serving individuals coping with a wide variety of emotional, developmental and psychological/ psychiatric difficulties. I am also a trained mIndfulness meditation instructor with over 20 years of continuous meditation practice under the supervision of a respected Zen Master. In addition to my work as a therapist, I am adjunct faculty at Naropa University, I exhibit my artwork nationally and my writings have been published in a variety of meditation and art therapy journals. http://www.lotusopeningtherapy.com
Stacy Schaffer, M.A.
phone: 602 885 5485
specializing in issues surrounding children and adolescent bereavement, divorce care, and transitions. Grief and loss groups, play therapy, and creative interventions to lead towards hope. :)
Caroline Scheiber, PhD, Ph.D.
Psychological Assessment and Therapy Services LLC
2919 Valmont Rd, Suite 206
Boulder, CO 80301
phone: 7207550983
As a Stanford trained medical health psychologist, I am well equipped to help clients navigate the uncertain times of COVID-19 and/or struggle with other medical conditions such as cancer. I now offer online therapy.
I also specialize in treating adolescents and adults with anxiety, depression, and disorders eating. I combine insight-oriented with skill-based therapy approaches to help my clients find their way back to a fulfilling life. Through my ability to read between the lines, I can see you and help you better understand yourself. We will work through subconscious challenges that interfere with your joy in life, growth, and path to healing.
I am an expert in divorce and custody issues. I provide therapy and psychological and neuropsychological assessments in family law proceedings. For more details: www.psychologycolorado.com
Lee Scher, M.A.
Golden Key Psychotherapy
190 E. 9th Ave, #490
Denver, Co 80203
phone: 720-771-3548
I practice a synthesis of client-centered therapy, Contemplative(mindfulness-based) therapy, Dialectical Behavior Therapy, and Somatic therapy. Client-centered Psychotherapy starts with a focus on listening to the client and trusting that they hold the key to their own growth and healing. DBT works by helping the client build new skills in self-awareness, distress tolerance, emotional regulation, and interpersonal communication. I work with individual adult clients who are dealing with depression, anxiety, anger, grief, relationship issues, the effects of trauma, or substance and behavioral addictions. I also work with individuals looking for support with personal growth and spiritual issues. I have been a meditation practitioner for twelve years, which informs the depth with which I listen to and seek to understand my clients.
Catherine Schieve, M.D.
2315 Broadway
Boulder, Colorado 80304
phone: 303-442-6734
I am a psychiatrist and my practice combines psychotherapy and medication treatment when appropriate. I have been practicing in Boulder for 25 years. My training was at the University of Colorado Health Science Department of Psychiatry
Mimi Schiff, L.M.F.T.
1017 E. South Boulder Road, Suite H-3
Louisville, CO 80027
phone: 303-619-3744
I have 10 years experience with families, individuals, children, adolescents, and couples. I blend solution focused and client centered techniques with alternative approaches to guide each client to towards a renewal of their goals and passion.
Sara Schifino, M.A.
421 Main St.
Louisville, CO 80027
Sara is a Registered Psychotherapist who has an MA in Transpersonal Counseling Psychology from Naropa University. She supports teens and adults in peeling back the layers to reconnect with their truest selves. Sara is committed to helping clients honor their processes of discovering, honoring, and expressing their authentic, healthiest selves as they encounter the world through intra- and interpersonal relationships. Her approach is experiential and incorporates mindfulness practices, somatic experiencing, art, movement, and nature. She trusts in the wisdom of the present moment to guide the therapeutic relationship and is particularly drawn to Gestalt Psychotherapy. Sara is currently pursuing certification in Gestalt Equine Psychotherapy.
Paula Ries Schild, Ph.D., L.P.C.
703 Walnut St
Boulder, CO 80302
phone: 303.908.6557
Paula Schild is a licensed Boulder psychotherapist helping couples and individuals to resolve their relationship problems. My specialties include working with: Stepfamilies struggling with family problems, stepmothers coping with stepfamily conflict, especially with stepkids; couples wrestling with seemingly intractable relationship problems; individuals who want healthy relationships; women with depression. My treatment approach uses attachment theory and I am trained in EMDR & Brainspotting techniques that are very useful in working with trauma. I create a safe, non-judgmental environment that allows people to feel comfortable enough to reveal difficult or painful issues. Listening carefully to clients allows me to understand their relationship problems and help them figure out what they need to feel happier in their relationships. www.paulaschild.com
Danielle Schlagel, L.A.C., L.P.C.
Seity
323 3rd Ave, Suite 200
Longmont, CO 80501
phone: 720-204-4875
With warmth, humor, and honesty, I strive to create a space where you can feel supported, seen, and safe to explore what life has thrown your way. Wherever you find yourself today, I can guide you along the path of understanding yourself and your relationships, helping you to feel open and appreciate what life can offer.
I specialize in therapy with children, adolescents, young adults (up to 25), and the families that support them, as well as couples looking for support in building a strong relationship. I have focused my career on issues such as trauma, depression, parenting, anxiety, substance use, life transitions, and relationship difficulties.
Please feel free to reach out. You can create your happiness, and I'm here to help.
Visit my website at www.seity.org
Stephen Schlatter
Inner Compassion Counseling
phone: (720) 608-6120
I utilize an eclectic approach to working with mental and emotional health challenges. My work is informed by mindfulness traditions and practices, relational neurobiology, narrative therapy, and other forms of meaning-making. My work is humanistic and person-centered at its core. This means that all parts of your inner and outer self are welcome. We can draw from your strengths and values as we find ways to integrate these into a healthier relationship with your self and your experience.
I specialize in treating anxiety, depression, trauma, grief, self-esteem, and other challenges of being a human in this messy world. I aim to help to bring awareness to your thoughts, feelings, somatic information, and internal narratives, while fostering a compassionate, growth-oriented integration of your authentic experience.
Derek Schmidt, L.P.C.
REACH, Inc.
1777 S. Bellaire St., Ste #420
Denver, CO 80222
phone: 303-691-8805
Derek Schmidt is the Owner, Founder and Clinical Director of Reach, Inc., a therapeutic counseling agency in Denver, Colorado. Derek holds a Masters Degree in Transpersonal Counseling Psychology and is licensed as an LPC in Colorado. In addition, Derek is Certified in Equine-Assisted Psychotherapy, Gestalt Therapy, and Wilderness Emergency Medicine (WFR). Derek has over 12 years experience as a therapist and facilitator combining his passion for wilderness, adventure, and self-exploration while assisting individuals in creating powerful, illuminating experiences. Derek believes in the power of the "here-and-now" and utilizes the body, mind, and environment as avenues for exploration of the client's process.
Derek lives in Denver, Colorado with his wife, son, and two golden retrievers. Derek can often be found doing yoga, climbing, or mountaineering.
Kristy Schmidt, M.A., L.P.C.C
Winter Bird Art Therapy
500 9th Ave #2
Longmont, CO 80501
phone: 7206345835
I support clients in using art materials and processes as a way to make visual, tangible contact with whatever is beneath the surface. Art making, within the container of a collaborative therapeutic relationship, can create pathways for expression, understanding, and acceptance of your dark parts while tapping into your innate capacity for resilience and healing. Images can give voice to your experience where words fall short. Through exploring art and creativity, you might also learn ways to cope with impulses and overwhelm, find grounding, and self regulate. You do not need to be an artist or have any art experience to benefit from Art Therapy!
I have experience and specific training in working with teens and adults identifying in the LGBTQ+ community. I look forward to supporting your self-discovery.
Susan Schneeberger, Psy.D., R.N.
phone: 970-381-3718
I am a psychotherapist and a certified astrologer. Please visit my website: www.doctorastrologer.weebly.com Experienced, compassionate psychotherapy and/or astrological consultations for adults and adolescents. Specialization in maximizing human potential, grief and loss, gender and sexuality issues, and spirituality.
Erin Schneider
Erin B. Schneider Coaching/Mountain Summit Coaching
Erin B. Schneider is the Founder and CEO of Erin B. Schneider Coaching, which helps empower women through hard life transitions and build the confidence to be their most authentic selves.
www.erinbschneider.com
She is also the Founder and CEO of Mountain Summit Coaching, where she works with parents of neurodivergent children. She believes that no parent should walk this journey alone and her goal is to take parents from surviving to thriving.
www.mountainsummitcoaching.com
Abby Schreiber, M.A.
Solstice Counseling
4325 Harlan Street
Wheat Ridge, Colorado 80033
phone: 720-340-1295
Rossina Schroeer-Santiago
People House Affordable Counseling Program - Intern
3035 West 25th Avenue
Denver, Colorado 80211
phone: (720) 507-6706
The human capacity is an unstoppable force once it has harnessed the power of self-efficacy. Rossina operates from a strengths based, person-centered approach that taps into this precious resource. Areas of focus include veterans issues, trauma, grief, anxiety, depression, substance abuse, and career counseling. She employs a blend of Person Centered, Solutions Focused Brief, and Cognitive Behavior Therapies in her work. Coupled with empathy and encouragement, individuals will find they are better equipped to face adversities and sustain their victories. She is currently in pursuit of her MA in Clinical Mental Health Counseling at Argosy University.
Alyson Schwalbe, M.A., L.P.C.
Colorado Therapies & Aquatic Center
5412 Idylwild Trail, Ste 112
Boulder, CO 80301
phone: 303 960 7917
"Teaching People to Live Intentionally", Alyson brings you into full contact with your life and way of being. From there, she helps you make conscious choices toward the quality and depth of relationships you want (with love, work, community, etc.), and uses her direct relationship with you as a playground and 'test site' for your new life.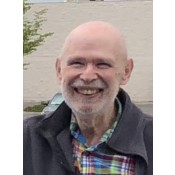 Allan N. Schwartz, Ph.D., L.C.S.W.
Dr. Allan N. Schwartz, Ph.D., LLC
1053 West Century Drive, Unit 110
Louisville, Colorado 80027
phone: 720-470-2028
website:
www.allanschwartztherapy.net
Send Email To This Therapist
I bring forty years of experience to my practice and my clients. I specialize in Anxiety and Depressive disorders, Adult ADHD, and Marriage and Couple psychotherapy. I was a writer for the Mental Help Net and continue to write for my website and others I have appeared in New York Magazine and Cosmopolitan Magazines, the London Guardian, and on Television. I have licenses in the State of Colorado, New York, and Florida. My credentials can are available on the Dora site. In psychotherapy, the focus is on immediate problems and the relationship between therapist and client. The use of mindful meditation, yoga, and exercise are encouraged. My office is a sage, warm, and accepting place with no judgment, only warmth, and respect. Appointments are available by telephone. Fees are sliding scale according to need.
See Full Profile
See All Therapists
Advanced Search
Find Groups
Arielle Schwartz, Ph.D., L.P.C.
5412 Idylwild Trail
Boulder, CO 80301
phone: 303 819 0623
With her Ph.D. in clinical psychology, M.A. in somatic psychology, and certifications in EMDR and yoga, Arielle has 12 years experience combining the mindful art of therapy with the knowledge of effective interventions
Beki An Sciacca, M.A.
Radical Acceptance Parenting Services
phone: 630-841-0458
Adoptive Parenting is not for the faint-of-heart.
I provide education, inspiration, and transformation for adoptive parents of challenging children, by integrating trauma-informed parent coaching and Deep Stress Transformation.
Certified Trainer through the Beyond Consequences Institute.
I am passionate about helping parents who are raising challenging children, by walking with them on their own path toward self-acceptance and healing.
In addition to training as an experiential psychotherapist, I am adoptive parent to my two amazing grandchildren, so I have been there, done that, and I GET it. So, if you are seeking Radical Acceptance...for yourself, for your child, for your family...for the world...I can help you. And, as a Certified Trainer with the Beyond Consequences Institute, I provide instruction and coaching in this love-based mode
Rebecca Sculley, M.A.
Rebecca Sculley Counseling, LLC
737 29th St Suite 200 C
Boulder, CO 80303
phone: 720-219-9914
I am a Nationally Certified Counselor who specializes in body image issues, grief and loss, couple and family issues and life transitions. I work a lot with adolescents and college students.
I believe that mental health happens on a continuum. Included is ones mind, body and spirit which are all connected. To heal one realm you must heal the others. Through the counseling journey we can discover ways to connect all three aspects of your Self; helping you to feel more balanced, present and centered.
Please visit my website at rebeccasculleycounseling.com for more information.
I have sliding scale payments available and offer discounts to college students and pre pay clients.
Ruby Seastone, Ph.D.
ArtLife Creation
phone: 720 434 4746
website:
www.artlifecreation.com
Send Email To This Therapist
A holistic, body/mind integrating psychotherapist and art therapist, my 23 years experience with individuals and couples shapes collaborations in which the client's own wisdom-knowing guides unique journeys into wholeness.
My experiential psychodynamic approach to depth healing and integration incorporates gestalt, applied existential psychology, creativity, guided imagery and dreamwork to resolve family of origin issues, developmental trauma, major life transitions, and explore potent life experiences such as relationships, chronic illness, eldering and identifying as GLBT.
I also facilitate classes based on Artlife Creation, exploring the intuitive creativity inherent throughout our lives, and authored the Sounds True teaching set Artlife: Creative Journeys for Life Healing (http://www.soundstrue.com/shop/Artlife/4273.pd)
See Full Profile
See All Therapists
Advanced Search
Find Groups
Suzanne Sellers
People House Affordable Counseling Program - Intern
3035 West 25th Avenue
Denver, Colorado 80211
phone: (720) 443-1480
We can find ourselves feeling overwhelmed by stress, emotions, and unhealthy patterns. Sometimes our current coping skills are not enough or are no longer helpful to us. I am a warm and empathetic counselor that can assist you on your life journey. I strive to instill hope that positive change can occur, support development of new skills, and encourage movement toward a more successful and fulfilling life. I counsel adults of any age, sexual orientation, race, or culture. I provide a safe and compassionate environment to work on any concern, including OCD, co-dependence, anxiety, depression, trauma, grief, and transition.
Suzanne Sellers, M.A., L.P.C.
Healing Ground Counseling, LLC
phone: (720) 443-1480
I'm here to help you to heal past trauma and grow into the person you would like to become, allowing you to thrive in your life and relationships. I utilize Brainspotting therapy to help release the trauma and calm the body's nervous system. I can also help support your relationships, support you during times of grief and loss, and help LGBT+ community members maintain an authentic sense of self in light of the stigma they face. I became a counselor so that I could help others experience their own transformation through counseling. In my counseling practice, I provide a safe space, or a healing ground, where empathy, trust, respect, and acceptance are cornerstones. For more information go to https://healinggroundcounseling.com.
Bill Semple, L.C.S.W.
2030 Floral Drive
Boulder, CO 80304
phone: 303-449-1669
My focus is helping people understand their strengths and weaknesses, successes and losses, and learn from what they have experienced in the world. I strive to help my clients affirm their purpose in life and achieve their future goals. I help clients to understand and explore their beliefs and adjust them to meet their current goals.
• Individual therapy with late adolescents, adults and older adults • Couples counseling • Resolve issues with depression, anxiety, trauma, and life changes • Help people and their families face the challenge of chronic illness • Appreciate the role of humor while problem-solving • Influenced by a Buddhist perspective
Kendra Jean Seoane, M.A.
Evolve Dating Gurus
4600 Macky Way
boulder, co 80305
phone: 7203788874
Fun! Expressive! Deep! Engaging! Funny! These are words that describe our co-created experience together.
I specialize in emotional dysregulation, eating disorders/body image issues, and dating/relationship
Ruth Setlak, LSW, M.S.W.
PlayConnectThrive
17301 W Colfax Ave Building 200, suite 200
Golden, CO 80401
phone: 303-525-0901
I specialize in working with children and families with developmental delays or disorders (Autism, Asperger's, ADHD, etc) or with behavioral challenges. I do developmental play therapy and meet the child where they are, seeking to support development in all domains (speech, sensory processing, motor, social-emotional) through the power of a relationship. I also work directly with parents either 1:1 or in the home, to provide individual therapy, parent coaching, play coaching, sibling difficulties, etc. Finally, I work to provide support for families maneuvering the school system with a challenging child.
Nicole Setty, B.A.
BodyBrain Wisdom
phone: 720 244 4703
BodyBrain Wisdom is about accessing information not just from the conceptual, rational mind which may not be accurate but more constructively from the embodied-self which doesn't lie. NICOLE IS A REGISTERED PSYCHOTHERAPIST AND HAS TRAINED IN BRAINSPOTTING AND BODYMIND PSYCHOTHERAPY. SHE IS ALSO A TEACHER OF THE YOGA OF UNDOING. SHE IS A SACRED PASSAGE GUIDE (FOR END OF LIFE), A CIRCLE TALK FACILITATOR( FOR SENIORS) AND A HOSPICE VOLUNTEER. Sign up to Nicole's newsletter. www.BodyBrainWisdom
Gil Shalit, S.E.P., L.P.C., C.A.C. III
Boulder
Boulder, CO 80304
phone: 303-546-2887
In addition to being a licensed psychotherapist, I am a certified Somatic Experiencing® Practitioner, a certified DARe (Dynamic Attachment RePatterning) treatment provider, a certified senior Addictions Counselor, a Mindfulness teacher, and an ordained teacher of the Diamond Approach. I also have certifications in EMDR and Gestalt therapy etc. I have been adjunct faculty in the Graduate Counseling Psychology programs at Naropa University, and have assisted in professional trauma-resolution trainings domestically & in Israel. I have also provided consultation & clinical supervision for therapists and various agencies & hospitals in the Boulder/Denver area. I work with individuals, couples & groups and provide clinical supervision & consultation. Organizational/Corporate consulting re: stress, mindfulness & effective relating.
David Shanley, Psy.D.
Dr. David Shanley PsyD, LLC
1776 S. Jackson, Suite 800
Denver, CO 80210
phone: 720-515-1637
My name is David Shanley, and I am a therapist specializing in the treatment of anxiety disorders for adults and adolescents in Denver. I have my Doctorate in Clinical Psychology (PsyD) from the University of Denver. As an anxiety therapist, I use only research-based cognitive-behavioral interventions to help you approach, rather than avoid your anxiety. This has been proven to be the most effective way to treat anxiety disorders. Visit my website http://drdavidshanley.com for more info.
Karen Sharer-Mohatt
Karen Sharer-Mohatt, PsyD, PC
4710 Table Mesa Drive, Ste. B
Boulder, CO 80305
phone: 402-432-3629
I am a Licensed Clinical Psychologist and Psychoanalyst who just moved to CO 10 months ago. I am accepting new patients. My particular interest and skills are in treating depression, anxiety, PTSD, transgenerational transmission of trauma, somatic and Dissociative Disorders.
Melissa Shaw
Knot Therapy
CO
Morrison, CO 80465
phone: 7205835668
Melissa specializes in relationship and couples counseling for the gridlocked couple or family who's stuck in a rut. Using a variety of interventions, Melissa helps people change the dance that's keeping them stuck in painful patterns.
Sometimes individual work is necessary in order to give and receive love. Melissa is also trained in EMDR, mindfulness and other strategies to help with anxiety, depression, grief and trauma.
You can find out more at Knot-Therapy.com
Janice Shayne, CHt.
5679 Boulder Hills Drive
Longmont, Colorado 80503
phone: 720-684-8638
There are stages of growth that happen throughout our lives that lead to stability and happiness. If these are interrupted by trauma or illness, rediscovering a natural cycle of inner growth is the best way to permanently overcome obstacles & understand your authentic self to support healthy life decisions. Whatever you're facing: Relationship issues Depression Loss Illness Spiritual questions Trauma Chronic health issues I use my 27 years of training, experience and tools such as: Analytical Hypnotherapy Regression Hypnotherapy Depth Psychology Neurolinguistic programming Jungian Archetypes and Dream Analysis Metaphorical Symbolism Therapy Transpersonal Psychotherapy Meditation methods ...to help you rediscover and develop your inner resources. These will give you clarity and the ability and confidence to get back the life you deserve.
Barbara Sheehan-Zeidler, M.A.
Creative and Caring Counseling
8089 S. Lincoln Street, Suite 203
Littleton, CO 80123
phone: 720-839-4720
Barbara is trained and experienced in working with a variety of issues, including sexual addictions, unhealthy or unsatisfying relationships, low self-esteem, and overcoming the effects of physical/emotional/sexual abuse and trauma.
To help her clients cope with these challenges, to break free from old patterns of thinking and behaving, and to ultimately create a more fulfilled and balanced life, Barbara brings an eclectic style of therapy that incorporates EFT, sandtray, visualization, and other modalities. Barbara's work is grounded in respect, compassion, and hope.
While sometimes there is laughter and tears in the safety of this therapeutic alliance, there is inevitably personal growth and change.
Please call for a free 20-minute consultation to see if Barbara is the right therapist for you.
Web Site: www.BarbaraCounsels.com
Selena Shelley, M.A.
3445 Penrose Place #140
Boulder, CO 80301
phone: 303-810-1316
In my counseling practice, I specialize in working with pregnant and postpartum women and families. I also enjoy working with individuals, couples, and families around a variety of topics related to work, family, and overall well-being. In addition to my psychotherapy work, I am also a postpartum doula and childbirth/parenting educator, and I facilitate groups and workshops for pregnant and postpartum women and families.
Marta Sheridan, M.A.
Lost and Found Inc. Family Counseling Center
6700 W. 44th Ave
Wheat Ridge, CO 80033
phone: 303-420-8080
The Outpatient Department of Lost and Found Inc provides therapeutic services for children, youth, individuals, and families. Some of our specialties include trauma, substance abuse, health and healing, play therapy, and stress management. We provide individual, group, and family therapy sessions. For more information please visit our website at www.lostandfoundinc.org/familycounseling.
We also provide an Intensive Outpatient program for both adults and adolescents who would benefit from a more intense therapy schedule than the traditional one to two hours per week. For more infomation on our Intensive Outpatient programs visit www.lostandfoundinc.org/adult_iop or www.lostandfoundinc.org/iop
Sabrina Elizabeth Sherman
Sabrinaelizabethcounseling
phone: 424 379 1224
Licensed social worker in Boulder providing telehealth therapy to children, teens, adults and couples.Specialities include clients with perfectionism, anxiety, disordered eating and ptsd.
Valerie J Shinbaum, MAC,, M.S., L.P.C., N.C.C.
2008A W 120th Avenue #1
Northglenn, CO 80234
phone: 610 322 7829
Practicing psychotherapist since 1992, Licensed Professional Counselor, Master Addictions Counselor, National Certified Counselor. Published author, national conference speaker, former college professor and radio talk show host. Two office locations in DTC/Greenwood Village and Northglenn/Westminster. Specializing in addictions treatment (substance and process addictions) Also treat couples, individuals, families, children ages 4 and up. Other treatment areas include but not limited to: parent/child conflict, work/life balance, work/life stressors, anxiety, depression, learning differences, ADD/ADHD, PTSD, career transitions, self-esteem building, empowerment, wellness, spirituality. Accept a variety of insurance as well as private pay, sliding scale an option as well. For more information, visit website www.bodymindandbalance.com
Peg Shippert, M.A.
2760 29th St., Suite 2C
Boulder, CO 80301
phone: (720) 340-6261
I am ready to help you move past traumatic events and difficult times, improve the problem areas of your life, and at the same time find more of what you do want in your life. If you are not sure what it is you want, I can help you figure that out. I use mainstream counseling techniques, often in combination with treatments designed to help resolve trauma. While I enjoy working with a wide variety of people, I have a special interest in working with survivors of sexual assault/abuse or traumatic loss, and with their loved ones.
Beginning therapy to address past traumas can be scary. The first and most important thing we will do together is create a strong, safe relationship. Then we engage your internal and external resources, and develop -- as gradually as necessary -- your ability to tolerate and manage working with your traumatic past
Ayelet Shmuel, LSW, RPT
WholeStar Therapy
1201 South Parker Rd
Denver, Co 80231
phone: 720-252-7887
Working with individuals (teens & adults), couples and families.Together we can identify the opportunities for change! "If you will it, it is not a legend"
Ann Shopp, L.M.F.T., C.A.C. II
1006 Depot Hill Rd., Ste D
Broomfield, CO 80020
phone: 720 209 2486
Individual, Adolescent, Marital and Family Therapist who specializes in treating individuals experiencing depression, bipolar disorder, PTSD, anxiety, substance abuse, pain management issues. Insurance accepted and sliding scale.
Kelly Shrumm, L.P.C.
3190 S. Wadsworth Blvd. Suite 370
Lakewood, CO 80227
phone: 720 284 1367
Adults, Adolescents and Couples. Eating Disorder Specialty -- Emotional Eating, Bulimia, Anorexia. Depression, Relationship Issues, Grief/Loss, Trauma, Anxiety and Transitions.
Samantha Siegel, M.A., L.P.C.C
Mindfully Me, PLLC
400 E. Simpson St., Ste. G01
Lafayette, Colorado 80026
phone: 817-269-0052
My passion is to help children and teens cultivate greater self-awareness, understanding, and acceptance so they may thrive in all areas of their life. By using mindfulness-based approaches and building a relationship grounded in playfulness and authenticity, I provide a safe, non-judgmental place where self-knowing leads to growth and well-being. I guide children and adolescents as they learn to explore their inner world, effectively express their feelings, thoughts, and experiences, and choose and utilize positive coping tools and skills for self-regulation. I want my clients to see and learn that it is OK and safe to be who they are - that their stories are sacred and their feelings and experiences matter.
Jason Sienknecht, L.P.C.
Pyxis Counseling
11001 West 120th Ave., Suite 400
Broomfield, CO 80021
phone: (303)376-6362
At Pyxis Counseling, we believe that the most important aspect of therapy is building a relationship that is filled with empathy and trust. Our therapists have over 18 years of experience in providing counseling and therapy to a diversified client base, including adolescents and adults with a wide range of life challenges. As a client, you should expect that you will feel heard, understood, and respected in a safe and non-judgmental environment. In order to cultivate this positive connection, we are committed to understanding our client's unique stories and challenges. We actively collaborate with our clients to ensure our approach is designed to help our clients work towards the lives they envision.
Specializing in: Depression, Anxiety, Grief and Loss, Relationship Issues, PTSD, Anger Management, personal growth, conflict resolution.
Pamela G. Silsby, M.A., L.P.C., N.C.C.
100 Arapahoe Lane, Suite 12
Boulder, CO 80302
phone: (720)432-1034
I specialize in Energy Psychology and Personal Growth/Inner Transformation. I work with the mind/body system at the subconscious and energetic levels. I offer empowerment coaching and holistic counseling at both my Boulder office and my Denver office. Phone sessions are also offered for added convenience. I utilize muscle testing, tapping, inner child work, the law of attraction, mantras/affirmations, meridians, and the chakra system in my work. I absolutely love what I do.
Andrea Silver, L.C.S.W.
6274 Red Hill Rd.
Boulder, Colorado 80302
phone: 3039687531
Would you like support in being the fullest expression of all that you are? I do holistic psychotherapy (30 years of experience), mentoring and supervision. I am also a hatha yoga teacher and a laughter yoga leader. My work is informed by a thirty year meditation and yoga practice. I offer the tool of learning to create a sacred circle around yourself which is an energetic boundary within which you can remain openhearted and know where you leave off and others start. In this way you can show up for yourself in the presence of others and deepen your relationship with yourself. When you shine the twin lights of mindfulness and compassion on yourself there is an increased sense of peace, well-being and more present moment awareness. I delight in supporting you with your process. Therapy can be deep fun- challenging and rewarding. Call me.
Jacqueline Silverman
Inherent Goodness Counseling & Coaching
8181 Arista Pl
Broomfield, CO 80021
phone: 720-980-7197
My practice is named "Inherent Goodness" because this is my basic approach to therapy. I help clients see their inherent goodness and wisdom. It does not take long for clients to begin to see real change in their life and in themselves when we start working together. No matter what you need help with, we can bring curiosity and wisdom to it. Together we will change your life (and at a very sustainable price of $50/hr). Call or text when you're ready!
Joel Silverman, M.A., L.P.C.
Joel Silverman, MA, LPC
767 Pearl St. Suite 220
Boulder, CO 80302
phone: 303-440-7674
Joel is licensed psychotherapist in private practice for 12 years. He has a Masters Degree in Counseling Psychology/Couples and Family Therapy from the University of Colorado at Denver. He enjoys working with individuals and couples who seek to create a stronger sense of connection, communication and intimacy in their relationships. He also works with people coping with trauma and abuse as well as anxiety, depression and addictions. Joel is an Affiliate Faculty instructor at Regis University in the Counseling Psychology Masters Program. He believes in creating a therapeutic relationship based on safety, warmth, humor and compassion.
Mark Louis Sipowicz, M.A.
Soul and Stream LLC
Sondermind 100 Arapahoe Ave.
Boulder, CO 80302
phone: 6502288286
Combining the insights of Jungian Psychology with the mapping of the archetypal quest, dreamwork, ecotherapy, brainspotting--I offer myself as an ally in your re-igniting of the flame of soul. Clients that have worked with me leave feeling more aligned with their journey, engaged with their inner voice, and eager to live the unlived life of their destiny. My specialties include: grief, depression, addiction, transitions, psycho-spiritual development, and creativity.
Marietta Skeen, M.A.
3035 W. 25th Ave
Denver, Colorado 80211-4365
phone: 720-663-9824
I believe therapy is a rare and special experience, where clients are empowered to navigate the complex and often overwhelming terrain that is the human experience. By traversing the paths of stored thought and behavior patterns that often restrict our fullness of being, one is given the opportunity to restore vitality and approach life with more energy and direction. I prefer to work in conjunction with clients around issues regarding life transitions, self-esteem, relationship, stress, anxiety and depression. I received my master's degree from Naropa University in Transpersonal Counseling and draw from Gestalt, mind-body disciplines and other eclectic therapies. I offer a free consultation and a sliding scale when possible. Please check out my website for more information at www.mariettaskeen.com
Amy Skinner, M.A., L.P.C., N.C.C.
Peak to Peak Counseling
159 West 2nd St. (Hwy 72 N)
Nederland, CO 80466
phone: 303-258-7454
Drawing from an eclectic mix of therapeutic techniques, I am committed to creating a unique and personalized psychotherapy experience for each of my clients based on their individual needs, goals and strengths. Coming from ten years of experience in the human services field in Denver, Boulder and Mexico my practice is rooted in a multifaceted approach including mind, spirit, culture, body, and community. I serve children and adults, individuals, couples and families, occasionally offering groups tailored to meet specific needs in the community. I am a Registered Play Therapist Supervisor and an Approved Clinical Supervisor. A free thirty minute initial consultation is available. Sliding scale counseling offered through interns in their final year of Master's Program. www.peaktopeakcounseling.com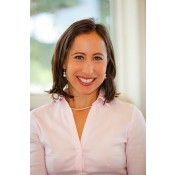 Jenni Skyler, Ph.D, LMFT, CST, Ph.D., L.M.F.T.
The Intimacy Institute
5377 Manhattan Circle, Suite 204
Boulder, CO 80303
phone: 720 331 3354
website:
www.TheIntimacyInstitute.org
This therapist has a video.
Send Email To This Therapist
The Intimacy Institute for Sex & Relationship Therapy offers compassionate counseling for couples and individuals. Sex therapy is a specialized area of psychotherapy. We have a team of three trained sex therapists. We offer support to enhance sexual functioning, pleasure, and knowledge. Because sexual intimacy cannot exist without emotional intimacy, we are trained in couples therapy and blend the best practices in both sex and relationship therapy. Common issues in sex therapy include desire discrepancy, premature ejaculation, erectile dysfunction, painful intercourse, reclaiming sex after cancer, out of control sexual behaviors (sex addictions), healing after the affair, supporting alternative sexual expressions and unconventional turn-ons, and navigating non-monogamous & polyamorous relationships.
See Full Profile
See All Therapists
Advanced Search
Find Groups
Jessica Slatus, L.C.S.W.
954 North Street
Boulder, Colorado 80304
phone: (720) 837-1468
I am a licensed clinical social worker with experience working with adults, adolescents, children, and families. My work is informed by Accelerated Experiential Dynamic Psychotherapy, an integrative model of psychotherapy that blends attachment theory, affective neuroscience, somatic approaches and short-term dynamic psychotherapies to heal trauma, awaken your most authentic self, and increase your sense of connection with others.
I specialize in working with individuals with eating disorders and have post-graduate training in this area, but I have years of experience working with clients who are struggling with a variety of different issues, including anxiety, depression, trauma, domestic violence, relational difficulties, and feeling stuck or stymied.
Please contact me to discuss setting up a consultation: jessica@jessicaslatus.com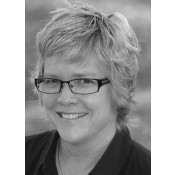 Amy M Smart, L.C.S.W., C.A.C. III
phone: 720-232-0406
website:
www.MySmartTherapy.com
Send Email To This Therapist
Amy Smart LCSW CACIII is a licensed Clinical Social worker and a level III Addictions counselor. Amy has experience in a variety of mental health settings including community mental health, addiction recovery centers and community hospitals. Amy has two offices centrally located for convenience which provide a safe and comfortable atmosphere. Among other modalities Amy is trained in EMDR and John Gottmans method for couples therapy. Please see full profile for more information.
See Full Profile
See All Therapists
Advanced Search
Find Groups
Ashley Smart, M.S., N.C.C.
Colorado Sexual Recovery Center
3107 B 28th Street
Boulder, CO 80301
phone: 303-775-7529
Specializing in sexual addiction and trauma work. I bring with me 5+ years of personal addiction recovery along with specialized training in sexual addiction treatment.
Carolyna Smiley-Marquez, Ph.D., L.P.C.
Smiley & Co, Ltd.
phone: 303 772 1714
I provide individual, couples and family therapy, mediation, group facilitation and parenting time evaluations. My counseling approach is transformational, with a focus on strengthening resourcefulness and well being. I am committed to deeply understanding my client's needs and to offering the best approach for the whole person or whole relationship. I specialize in working with individuals, families, couples and groups where cross-cultural or cross-differences impact their experiences.I also work with individuals that have experienced trauma, including returning veterans, hold EMDR and other helpful certifications and have trained with Nakwatsvewat Institute (Hopi Approach), the Amen Institute and Brain Matters, Inc. regarding brain injuries and health.
Dahlia Smith, L.C.S.W.
phone: 720-890-8519
I will provide you customized career and life planning guidance and assistance, employing my 14+ years of career counseling, coaching, and teaching experience. I specialize in working with midlife career change and women in transition. I offer workshops and individual sessions. In additon to private practice, I am a University of Colorado career counselor at both Career Services and Continuing Education, as well as a licensed therapist in Colorado. My philosophy is you need no longer settle, but can start living your life purpose now!
Regina M Smith, M.A.
JoySpring Therapy
@ BC3 1637 28th St
Boulder, CO 80301
phone: 347-742-1069
JoySpring therapy is mindfulness-based relational therapy that focuses on helping clients to tap into the joy that is always present within them, regardless of the conditions of their lives. We welcome all clients, but specialize in woman-to-woman therapy revolving around issues of identity/individuation, self-esteem/self-empowerment, relationships, work/life balance, spiritual growth, and life transition.
JoySpring Therapy stems from the philosophy that joy is unconditional, and is not based on people, partners or having things a certain way. Joy does not exclude pain, discomfort, fear, grief, confusion, loneliness, wonderment, befuddlement… but rather it is the deep knowing that the heart can bear it all.
Scott "Max" Smith
People House Affordable Counseling Program - Intern
3025 West 25th Avenue
Denver, Colorado 80211
phone: (720) 466-5629
I am in the process of completing my master's degree in counseling psychology at Regis University. I come from a background in eastern philosophy, primarily Tibetan Buddhism, where I am learning to practice "mindfulness" in every moment possible. I believe mindfulness is the key to integrating the body, mind, and spirit; and finding happiness. I counsel adults of any age, and provide a safe, private, and compassionate environment to work on any issue, including anxiety, depression, trauma, and life transitions. Together, we can explore your inner world to discover, and cultivate practical skills to help you live a happier life.
Christine Smock
700 Front Street #106
Louisville, CO 80027
phone: (303) 946-2905
Are you experiencing a transition in your life? Or have you felt stuck for quite awhile? Let us begin the work of discovering, together the best path for you right here and right now. I have worked with adolescents and their families, individuals and couples since 1992. Using the very practical approach of CBT (cognitive behavioral therapy) as well as mindfulness therapy I will draw up with you a results driven approach. You will see immediate practical gains and take a deeper dive into the story of your life.
Sarah Snogren, M.A., L.P.C.
701 S. Logan St. #104
Denver, CO 80229
phone: 72020349602
I am a body centered psychotherapist, working with individuals who are interested in personal growth as well as those healing from PTSD, struggling with relationship and intimacy issues, as well as sexual identity issues.
Marilee B. Snyder, L.C.S.W.
Boulder Counseling and Advocacy
1070 W. Century Dr., Suite 200
Louisville, CO 80027
phone: 303-669-9787
website:
www.traumatherapyboulder.com
Send Email To This Therapist
With 30 years of experience in working with traumatized populations, Marilee brings a diverse set of talents to her work with individuals, couples, children and families. She has extensive experience in treating psychological trauma and dissociative disorders.
Marilee integrates clinical hypnosis into her work, treating issues as diverse as depression, panic attacks, acute and chronic pain, performance anxiety, trauma sequelae, preparation for and recovery from surgery.
Her main practice is adult and family psychotherapy, specializing in treating trauma and all the dissociative disorders. Therapy modalities include solution-focused, client-centered, family systems, psychodynamic, cognitive behavioral, ego state hypnosis, expressive arts, EFT, motivational interviewing.
See Full Profile
See All Therapists
Advanced Search
Find Groups
Amber Sokoll, M.A.
Healthy Mind and Body of the Rockies
2305 East Arapahoe Road, Suite 123
Centennial, CO 80121
phone: 303-957-6330
Amber Sokoll is a Nationally Certified Counselor and yoga instructor(RYT)working toward licensure as a Marriage and Family Therapist. Amber received a Master's Degree in Counseling Psychology and Counselor Education, with an emphasis in couples and family, from the University of Colorado. Utilizing techniques from both fields, yoga and mental health, Amber intertwines many aspects of the mind-body connection into the therapeutic process. Her belief centers strongly on the interaction of the mind and body and feels this connection is critical to a "healthier you". Amber enjoys and has experience working with individuals, couples, families, and groups.
Amber has a passion for working with Adolescents and their families!!
$50/session (50 Minutes), $75/couple or family session (90 minutes)
Carly Somerville
Kairos Wellness Collective
2449 Pine Street
Boulder, Colorado 80302
phone: 720-310-0570
The Kairos Wellness Collective is a holistic clinic committed to delivering quality holistic care for clients suffering from, but not limited to, OCD and Anxiety. Kairos Wellness Collective believes in treating the whole person --- mind, body, and spirit. We offer traditional therapy services such as CBT, ERP, and ACT, in addition to adjunct modalities such as Acupuncture, Yoga Therapy, Mindfulness, and Ketamine-Assisted Psychotherapy, to treat anxiety and other mental health disorders and to enhance mental health and overall well-being.
We are also well known in the neurodiverse community and specialize in treating and diagnosing ADHD and ASD, from a holistic lens.
Ernest T. Soper, Ph.D.
Psychological Services, P.C.
613 Walnut Street
Boulder, CO 80302
phone: 303 443 1223
I have been in practice since 1975 working with infants, children, adolescents, adults, and the elderly, in individual, couple, and family psychotherapy. I also provide psychological testing including personality, neuropsychological, psychoeducational (e.g., learning disability, ADHD, giftedness), developmental disability, career, forensic, and parenting time evaluations). My training includes humanistic (e.g., client centered & Gestalt), play therapy, family systems, biofeedback, neurofeedback, hypnotherapy, cognitive behavioral, substance abuse/dependence therapy, goal-oriented therapy, behavior therapy, and ADHD coaching. My approach is eclectic and, in a joint-effort with the client, the therapy is tailored to the person and their problems to replace painful or destructive patterns of thoughts and behavior with more positive ones.
Joan C. Soper, Ph.D.
Psychological Services, P.C.
613 Walnut St.
Boulder, CO 80302
phone: 303 443 1223
Child and adult individual psychotherapy and assessment, ADHD, giftedness and learning disabilities assessment, major mental illness, depression, anxiety, PTSD, family counseling, women's issues.
Debra S Sprague, M.A., L.P.C.
phone: 720-442-3574
EMDR Certified Therapist with 20 years of counseling experience. Experience with first responders, critical incident response, and trauma care.
Christine M. Springer, M.A., RPT
Springer Heart & Mind Counseling Services, LLC
phone: 303-956-0900
I am a Marriage and Family Therapist and Art Therapist who strives to provide a safe and therapeutic space for adults, adolescents and children (over 8) to work on a variety of issues. I enjoy working with individuals and families. Areas of interest include: life transitions, adoption issues, grief and loss, trauma events (past and present) and crisis work.
I believe that each of us has inherent abilities to heal and live a successful and balanced life. A therapist or counselor's role is to use learned skills and therapeutic modalities in an empathic voice to assist individuals in overcoming the obstacles in their life. My goal is to have that person feel mentally and emotionally healthy AND to thrive. I hope to help you unlock that potential within yourself using such modalities as general psychotherapy, art therapy, EMDR, TF-CBT and mindfulness-based psychotherapy.
I realize that the commitment to therapy is significant and it is important to have confidence in a therapeutic relationship. Please feel free to contact me for a free 30-minute consultation.
Cynthia St.Clair, M.A.
Wild Moon Integrative Therapies: Cycle-Centered Healing for Wome
6101 38th Avenue
Wheat Ridge, CO 80033
phone: 718.974.6645
Cynthia St.Clair is a somatic psychotherapist specializing in helping women find balance in their bodies and lives through yoga. Cynthia's business is Wild Moon Integrative Therapies, which holds at its helm that we already have the innate wisdom and capacity to heal deep within us. Cynthia sees individuals (adolescents through adults), families (mother-daughter counseling), and holds women's groups - so that you can be met right where you are at - whether that be in community, relationship, or one-on-one. To explore your needs further, and to discuss working with Cynthia, please call (718.974.6645) or email (cynthia@wildmoontherapy.com) her to set up your free consultation!
Jane Stafford, M.A., L.P.C.
5378 Sterling Drive, Studio 1
Boulder, CO 80301
phone: 303-756-9052 X174
If you are experiencing anxiety, you already know it can feel overwhelming. I counsel people who are experiencing stress, social anxiety and shyness as well as panic attacks. I am committed to helping you find support and answers for your challenges.
For more information about anxiety and my services, please visit my website at www.janestafford.com. Feel free to call or email me with any questions that you may have. Offices in North Boulder and South Denver.
Shana Stanberry Parker
936 Rainlilly Lane
Boulder, CO 80304
phone: 303 447 2747
Therapy and life coaching for individuals, and couples. Specializing in issues of intimacy and sacred sexuality, parenting teens, and psychosynthesis (the bridge between spirituality and psychology). Working with men to reclaim their heartfelt power. If not now when?
John StClair, M.S., L.P.C.
phone: 720 308 8630
Specialize in group, family and individual therapy. I am a Certified Group Psychotherapist. I especially enjoy working withe teens and middle school kids. I have 23 years experience in /Community Mental Health.
Gretchen Stecher, M.A.
Soul Shine
1800 30th St., Suite 207
Boulder, CO 80301
MA Somatic Counseling Psychology. Gretchen has 20 years of experience working with women with personal trauma herstories, including developmental trauma. Gretchen uses a mindful, collaborative, spiritual, body-centered approach. Her specialties are depth work with anxiety and resentments, self-acceptance, trauma healing, advanced recovery from addictions, grief, parenting skills, relationship issues, transitions, sacred ceremonies, and smoking cessation. Adults and couples welcome!
John Steele, Ph.D.
Psychotherapy in Boulder
1055 Miami Way
Boulder, CO 80305
phone: 303 499 9591
As a psychotherapist with expertise in therapeutic applications of mindfulness, I can help you mobilize psychological and spiritual resources that promote deep healing and lasting change. I see individuals and couple for brief solution-focused work or ongoing insight-oriented psychotherapy.
Richard Steele, M.A., L.P.C.
TheSoulsJourney
5277 Manhattan Circle Suite 250
Boulder, Colorado 80401
phone: 8324439892
I have been a licensed mental health therapist since 2007. I see Individuals, Couples and Families in individual and group settings. Adults and adolescents age 14+ Care is taken in the selection and use of an eclectic therapeutic approach drawing upon different ideas and theories that best meet your needs and life goals. My healing approach tends to emphasize depth psychology. Depth psychology calls attention to the importance of what lies "below the surface" of conscious awareness and explores what motivates our behaviors. Discover an unconditional place in which you can develop new insights about yourself and strengthen your ability to make healthy choices. .
With that being said, treatment is about YOU. YOU are the one that does the work necessary for whatever YOU are seeking. I only set the stage for this possibility.
Thiya Steele, M.S.
Psychotherapy in Boulder
1055 Miami Way
Boulder, CO 80305
phone: (303)-499-9591
I have a Masters Degree in Counseling and am a National Certified Counselor, with 20 years of experience providing psychotherapy. Presently, I offer treatment to adult individuals and couples for the following issues:
Anxiety/Fears Relationship Issues Spirituality Loss/Grief Transitions Trauma Work/School Issues Depression, Irritability, and Anger
I have specialized training in Multicultural Issues.
I utilize a variety of approaches to treat individuals, with an emphasis on truly working in partnership to determine the best means to achieve increased feelings of contentment and empowerment in life.
Devoted to helping others improve their personal situation, I offer a generous sliding scale fee.
(303) 499-9591
My office is located in S. Boulder, 2 blocks from a SKIP bus stop.
Sarah Steenblock, M.A.
Boulder Emotional Wellness
2885 Aurora Suite 27
Boulder, CO 80303
phone: 303-225-2708 ext 9
Sarah is a psychotherapist and the client services director at Boulder Emotional Wellness (BEW). BEW is a sliding-scale clinic offering services to low-income individuals and families. Sarah has worked with adolescents, teens, adults, couples, and families in home, school, community, and backcountry settings. Sarah practices EMDR and incorporates several other theories into her work, such as mindfulness and experiential techniques. She values the clients experience and explores what each individual needs while discovering strengths and assets they already possess. Sarah believes in the healing power of relationship and works with the clients' innate wisdom to grow and heal.
Pete Stein
Blue and Green Counseling, LLC
phone: 7208055949
How are you doing right now? And what do you need? Maybe you know exactly; maybe you need some help to figure that out. Either way, it's OK. And, I really want to acknowledge your courage in seeking support. If you choose to work with me, I offer a compassionate space for you to work through painful memories or relationship issues, to sort through existential dilemmas, to transition through stages of life, and to make meaning out of the tough things you have been through along the way. My aim is to help you heal, AND to cheer you on as you identify your unrealized potential, re-discover your true self, and reclaim your joy.
I provide individual therapy for adults as well as relationship counseling. I am currently offering online appointments with the possibility of meeting outdoors, in-person.
I look forward to connecting with you soon!
Janice Steinbach, L.P.C.
80 Garden Center Ste 134
Broomfield, CO 80020
I serve adults with a specialty in grief, loss, and life transition work.
Jennifer Steinman, M.A., L.P.C.
5191 S. Yosemite Street, Suite B
Greenwood Village, CO 80111
phone: 720-256-6220
Are you feeling overwhelmed? Are you exhausted? Is your tolerance level low? Are you needing a change, but you don't know where to start?
Jennifer Steinman has twelve years of experience working with adults who have struggled with the following issues: anxiety, depression, abuse, anger management, self-esteem, substance abuse, divorce/separation, parenting/ step parenting, and stress management. Five out of those twelve years, she counseled children, adolescents, and their families to address behavioral issues, problems in school, ADHD/ADD, and other related issues.
Rates: Rates start at $60/hour and are based on a sliding scale. Please ask about my low-income rates!
Michelle J Stevens, M.A., L.P.C.
Introspection Counseling
2305 East Arapahoe Road, Suite 119
Centennial, CO 80122
phone: 303-916-8770
Michelle J. Stevens, MA, JD, provides adults with individual mental health counseling. Counseling specialities include Adult Children of Dysfunctional Families, Anxiety, Bullying in the Workplace, Depression, Grief & Loss, Infidelity, Life Transitions, Self-Esteem, Stress Management and Workplace Issues. Please visit her website at www.introspectioncounseling.com.
Patricia Stevens, Ph.D., L.P.C.
Awareness Dynamics, LLC
608 Main Street
Louisville, CO 80027
phone: 303-903-3464
My passions include helping clients find solutions to their relationship challenges. I am particularly interested in assisting both women and men in transition find their new balance and learn empowerment in their new roles.
My training and experience has focused on several areas: assisting with relationship dilemmas, helping aging clients and caregivers, supporting women in transition, and counseling substance abuse clients. I believe that anyone who has the desire to change has the ability to change.
My recent training has provided me with expertise as a Child and Family Investigator (CFI) for the state of Colorado. It is an intensely emotional and stressful time for couples and children as they endeavor to establish child custody, decision-making responsibilities, and child support.
I look forward to being a part of your life journey.
Lauren Stokes, M.A., L.P.C.C
Create Connectivity Counseling PLLC
1045 Acoma St. Suite 3
Denver, CO 80204
phone: 720-463-2604
Do you sometimes find that life feels uncertain, hopeless, or overwhelming? Do you hurt in subtle ways that you can't quite put your finger on? Are you worried about your child and aren't sure where to turn next? Perhaps you want stronger connections and greater stability in your relationships. Exploring individual, couple, child, or group counseling as a way to find healing and wellness a courageous step you toward beginning your journey to create the life and relationships you want for yourself and your loved ones. Whether you're seeking individual, couple, or child counseling, I'll support you in making sense of sorrow or struggles and creating more moments of connection, purpose, and joy. We'll create a space where you feel respected, accepted, and understood, exploring and nurturing your inner wisdom.
Timothy B Stokes, Ph.D.
private practice
4860 Riverbend Rd., Suite 1
Boulder, Colorado 80301
phone: 303-449-4392
"I invite you to come to talk to me about any problem you are having. In general terms, the types of problems that I am very familiar with are with men and women, and couples, who for a variety of reasons are suffering from anxiety, depression, anger management, communication problems, sleep problems, parenting issues, or general malaise. I assist unraveling the schema with my clients as to how their current problem has arisen, and have found healing to occur based on a combination of mindfulness, insight into the historical origins of a problem, and cognitive restructuring. Insights from neurobiological research inform my work, making therapy quickly helpful and effective. Please see my bio and website for further information about how I work: www.amygdalascripts.com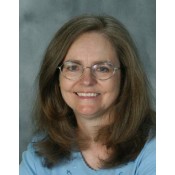 Edie Stone, M.A., L.P.C.
Holistic Counseling & Psychotherapy in Boulder
2027 Broadway, Suite H (below Oliverde and PVK)
Boulder, CO 80302
phone: 303 415 3755
website:
www.ediestone.com/
Send Email To This Therapist
Are you looking for gentle, friendly, confidential support in dealing with difficult feelings or issues in your life?
I offer natural, holistic psychotherapy and counseling for individual adults and couples.
I can help you shift out of old patterns that no longer serve you, and give you new tools to transform stress, anxiety, depression, low self-esteem, sensitivity, relationship issues, trauma, grief and loss, or difficult transitions.
I use a variety of tools, including relaxation skills, body-mind awareness, dream exploration, Gestalt, EMDR, and shamanic journeys. I also teach relationship and communication skills for couples.
At all times, my aim is to respect your feelings and concerns, to respond in a sensitive, caring, human way, and to help you find and embrace your strengths.
Please call 303-415-3755 for a free consultation.
See Full Profile
See All Therapists
Advanced Search
Find Groups
Joey Stoops, L.P.C.C
2769 Iris Ave., Suite 108
Boulder, Colorado 80304
phone: 720-687-7976
My counselor training at Naropa University is based in Gestalt therapy, and I am an IFS Level 1 Trained Therapist. I orient as a therapist through a lens that when we have fully dealt with our issues they naturally move into the background. What most hinders us as individuals is the unfinished business following us into the present moment. Once our unfinished business is completed in the present moment we naturally open up to the vivid reality of our remarkable existence.
Kim Stromgren, M.A.
The Colorado Center for Clinical Excellence
1720 S. Bellaire Street, Ste. 204
Denver, CO 80222
phone: 303.547.3594
During our work together you will gain a broader awareness of yourself and your life and your ability and confidence to handle future struggles will grow. I practice from an integrative perspective and can adapt my approach to fit your needs; however, I always work toward the above goals since obstacles are inevitable for everyone, but the possibilities are limitless for how we may handle them. Some of my specialties include: fear & anxiety, grief & loss, relationships, self-esteem, bipolar disorder, multicultural & LGBTQ concerns, and chronic pain. However, whatever the primary concern may be, we can work together to explore its relationship to the rest of your experiences and uncover your own inherent path toward health and wholeness.
For more info please visit my website www.thecoloradocenter.com or my listing on Goodtherapy.org
Peter Strong, Ph.D.
Mindfulness Therapy Online via Skype
1345 Murrlet St
Berthoud, CO 80513
phone: 7204733532
website:
/pdmstrong.wordpress.com
Send Email To This Therapist
Mindfulness Therapy, also called Mindfulness Meditation Therapy (MMT) describes a specific school of mindfulness-based psychotherapy as developed and taught by Dr. Peter Strong since the year 2000. It is best viewed as an alternative form of psychotherapy that does not involve medical treatment protocols or medications but seeks to teach you how to work with your emotions using mindfulness and the principles of Buddhist psychology.
Most of my clients have tried traditional "talk therapy" and/or medications and are looking for an alternative approach to treatment-based psychotherapy. Mindfulness Therapy is one such approach, where the focus is on teaching you how to work with your emotions yourself, giving you the tools to promote healing, well-being and happiness.
Visit my website to learn more: https://pdmstrong.wordpress.com
See Full Profile
See All Therapists
Advanced Search
Find Groups
Kenneth Suslak, Ph.D.
5412 Idylwild Trail
Boulder, Colorado 80301
phone: 303-817-9963
I have over 40 years of experience as a therapist,educator,and international trainer and facilitator on the effects of war,oppression,and political trauma on families and children. My current specialties and expertise are working with couples using an emotionally focused therapy model and with individuals suffering from the long term impacts of abuse and other trauma. I have a gentle style and respect diversities of all kinds. I am a long time community and social justice activist. My website is: www.kennethsuslak.com
Jane Sutliff, Ph.D.
357 S. McCaslin Blvd.
Louisville, CO. 80027
phone: (720) 313-3514
I work with adolescents and adults who are suffering from anxiety (panic, excessive worry, phobias) or mood disorders (depression, mood swings). I provide cognitive behavioral therapy (CBT), EMDR (for overcoming trauma or getting by areas where a person feels "stuck"), and Brainspotting (for similar issues). I also specialize in treating OCD, using ERP (exposure with ritual prevention). I take most insurance. For more info, see my website at www.drjsutliff.com
Tamara G. Suttle, L.P.C.
6222 Lancaster Avenue
Castle Rock, CO 80104
phone: 303 660-4989
Tamara brings 18 years of experience to work with clients who have experienced sexual trauma (recent and past) and issues of personal growth. Individuals and couples are welcome. Tamara also provides coaching to therapists and allied health professionals to help them build their businesses through a series of workshops entitled Private Practice from the Inside Out!
Sean Svoboda, C.A.C. I
LENS Therapy Denver
950 S Cherry St
Denver, CO 80246
phone: 7202599097
Utilizing cutting edge energy medicine tools and coaching, I help clients with addictions, head injury and mood disorders. I primarily utilize Low Energy Neurofeedback (LENS) to help clients recover from neurological symptoms and previous trauma. Other tools include far-infrared photon light therapy, EFT (Emotional Focused Therapy) Addictions Counseling and Eating Psychology Coaching.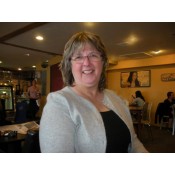 Cynthia Swan, M.A., L.P.C.
212 Wells St. Suite G
Erie, CO 80516
website:
www.cynthiaswan.com
Send Email To This Therapist
Individual and couples therapy: brief or long-term insight oriented therapy offered for those challenged by grief and loss, anxiety, depression, life transitions and relationship issues. Brainspotting, Sandplay, and dream work within an experiential psychodynamic frame and a depth psychology approach to facilitate connection to inner authority and self with courage and compassion. www.cynthiaswan.com
See Full Profile
See All Therapists
Advanced Search
Find Groups
Nora Swan-Foster, M.A., L.P.C.
6525 Gunpark Drive Suite 370 Box 127
Boulder, CO 80301
phone: 303-440-4000
Send Email To This Therapist
Are you searching for a new approach to old problems? Do you wonder what your dreams might be telling you? Are you at a crossroads?
As Jungian Analyst and art psychotherapist, I offer solid and creative approaches for difficult emotions and unconscious material. While there are many techniques to "get at issues", it has been shown that the right therapeutic relationship is the most healing factor. Developing a trusting relationship where we can explore your inner landscape with commitment, curiosity and creativity can be a life changing experience.
For over 25 years, I have worked with a range of challenging emotional issues, including grief, depression, anxiety, and trauma. I offer short and long-term analysis and psychotherapy. I also have a special interest in women's issues and life transitions. www.swanfoster.com
See Full Profile
See All Therapists
Advanced Search
Find Groups
Alicia Sweezy, M.A., L.P.C.
3445 Penrose Place, Suite 250
Boulder, CO 80301
phone: 720 938 9808
Christina Swift, L.P.C., C.A.C. II
Christina Swift Counseling LLC
595 Canyon Blvd Suite F
Boulder, CO 80302
phone: 3193210631
I am a Licensed Professional Counselor (LPC) and Colorado Addiction Counselor II (CACII) and work with individuals age 15 on up. I run therapy groups and work with couples. I specialize in treating substance abuse/addiction, depression, and anxiety. I also love working with individuals going thru life transition, examples include but are not limited too: entering college, break-up/divorce, career changes, arrival of a new baby, questioning life's meaning/purpose, illness/death. My approach blends both Western and Eastern Psychology; I have a strong foundation in mindfulness training and Dialectical Behavior Therapy both of which work to increase one's resilience and acceptance in the world while decreasing self-doubt and disconnection.
Sara Swift, M.A.
The Spirit of Health
phone: 720-373-2726
Introduction To DARe: Dynamic Attachment RE-patterning Experience Presenter: Sara Swift M.A. SEP Date: Saturday, May 21 Time: 10-5:30 pm Bouder Co Cost: Workshop only $85 ( $75 Early Registration by May 5th Students: $75 OR PREREQUISITE INTRO FOR DARE 2: July 29-31 Creating Healthy Adult Relationships with Dr. Diane Poole Heller. INTRO Workshop, set of 5 DVD's & manual of DARE 1 is $260 by May 5th $249
Registration: www.DRDianePooleHeller.com
Explore the four foundational Attachment Styles:Secure, Ambivalent/Anxious, Avoidant, Disorganized with a somatic approach to "untangle" dynamics of family of origin attachment patterns and their expressions in adult relationships. Learn how to resource and nourish "Earned Secure Attachment" with an emphasis on relational resiliency, interactive regulation using powerful Corrective Experiences.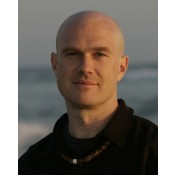 Joshua O'Brian Sylvae
Sylvae Healing Arts
2885 Aurora Ave. Ste. 14-A
Boulder, CO 80302
phone: (360) 870-0928
website:
www.sylvae.net
Send Email To This Therapist
Joshua Sylvae is a Somatic Experiencing® Practitioner and Meditation Instructor from Boulder, Colorado. He combines his background in the practice of ecopsychology and wilderness therapy with nearly a decade of experience in the application of clinical Somatic Psychology, gleaned through private practice with individuals, couples, and groups, as well as through his role as a Primary Assistant & Media Consultant for the Somatic Experiencing® Trauma Institute. A spiritual practitioner for many years, Joshua also integrates mindfulness techniques, particularly the Meditating with the Body® protocols introduced in his lineage, Dharma Ocean. He will soon hold a Master's degree in Clinical Psychology, and weaves in time-tested psychotherapeutic approaches to healing. He is passionate about transformation, for individuals and cultures.
See Full Profile
See All Therapists
Advanced Search
Find Groups
Vivian A Sylvest, M.A.
36992 Boulder Canyon Dr
Boulder, CO 80302
phone: 720.443.9555
In my private practice, I build a partnering relationship with you to help effect change. I guide people to develop a stronger awareness of self, as they integrate and move through current struggles and relational challenges. Every interaction supports the message that growth and improvement are possible. I bring an approach that capitalizes on each person's unique strengths through the integration of experiential modalities produced from Gestalt, transpersonal, somatic, mindfulness, and strength based client centered perspectives. I address and integrate personal goals and lead a person to new level of awareness and life satisfaction. Specific issues may include depression, anxiety, grief/loss, trauma, interpersonal conflict, parent – child conflict, family change (divorce/separation), and other life changes or repeating patterns th
Susan J Sylvester, M.A., L.P.C.C, N.C.C.
Consider Counseling
609 West Littleton Blvd., Suite 201
Littleton, CO 80120
phone: 720-432-0212
FEELING DISCONNECTED, CONSIDER COUNSELING TODAY... The mind, body and spirit work in unison and negative emotions such as depression, anger, guilt and low self-esteem are some of the harmful toxins that may manifest themselves. I feel therapy is a teamwork process that stimulates the enhancement of personal strengths and empowerment to aid in reaching your goals. Having been associated with a law enforcement agency for 13 years and working with victims in crisis I have experience in treating domestic violence, sex assault, grief and loss. I work by using a problem focused approach, identifying issues, the source of the problem and aid in providing resolution.