Referral Directory Search Results
Colorado Group Psychotherapy Society Van Dyke
Colorado Group Psychotherapy Society
PO Box 560
Boulder, Colorado 80306
phone: 719 659 6228
Virginia Pleasants VandenBergh, L.M.F.T.
SonderMind
100 Arapahoe Ave.
Boulder, Colorado 80302
phone: 510 735 6002
My counseling style is highly adaptive and deeply relational. I believe healing and hope exist within the context of the therapeutic relationship.I am well versed in different modalities including family systems, strength based treatment, trauma focused, and mindfulness. I specialize in eating disorders, depression, anxiety, family and relational conflicts, and women's issues. I focus on the individual(s) as a whole, using humor, mindfulness, dreamwork, and relational intuition to create a safe and healing environment that is conducive to growth and authenticity.I had been practicing as a Licensed Marriage and Family therapist in the Bay Area for over twenty years and then in Vermont for nearly five years. I am originally from Colorado and am excited to resume my practice in Boulder. I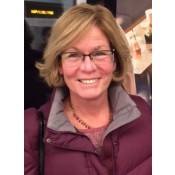 Eileen M Vandergrift, Ph.D.
www.memoriesinmotionproject.com
phone: 303 593 2201
website:
www.memoriesinmotionproject.com
Send Email To This Therapist
My work involves a deep personal commitment to growing through grief. Specifically, I've developed a short-term therapeutic intervention intended to diminish suffering by expanding stories. It can be experienced independent of, or in collaboration with, ongoing individual psychotherapy. Whatever your losses, sustained or on the horizon, the meaning you make of them requires a capacity to create that, often elusive, 'new normal'. Through a brief process ( 6-12 sessions) we will engage in a collaborative effort to explore new perspectives, aiming to reveal the stories your loss has yet to tell. Ultimately, we will formulate our understandings through a concrete, creative project that memorializes what we discover. I believe that it is not suffering, but meaningless suffering, that defeat us...We can use our suffering to move us forward.
See Full Profile
See All Therapists
Advanced Search
Find Groups
Emma VandeRiet
2449 Pine Street
Boulder, Colorado 80302
The Kairos Wellness Collective is a holistic clinic committed to delivering quality holistic care for clients suffering from, but not limited to, OCD and Anxiety. Kairos Wellness Collective believes in treating the whole person --- mind, body, and spirit. We offer traditional therapy services such as CBT, ERP, and ACT, in addition to adjunct modalities such as Acupuncture, Yoga Therapy, Mindfulness, and Ketamine-Assisted Psychotherapy, to treat anxiety and other mental health disorders and to enhance mental health and overall well-being.
We are also well known in the neurodiverse community and specialize in treating and diagnosing ADHD and ASD, from a holistic lens.
Lois Vanderkooi, Psy.D.
Private Practice
710 Burbank St.
Broomfield, CO 80020-1658
phone: 303-439-0407
27 years+ experience. Work with depression, anxiety, PTSD and complex cases and with adults, children, & couples. Trained in many approaches, including nervous system regulation and nonviolent communication. Sliding fee scale for self-pay clients and accept many insurances. See www.drlvk.com for more information.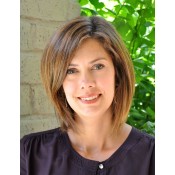 Brooke Vanek, M.A., N.C.C.
Luna Counseling Center
6000 E. Evans Ave Bldg 1 Suite 255
Boulder, CO 80302
phone: 720-277-6125
Send Email To This Therapist
Through support and encouragement, I strongly believe that every individual has the ability to create change and find balance in their lives. Currently, I am specializing in working with clients who are struggling with perinatal mood disorders, infertility, baby loss and the transition to parenthood. In addition to my specialties, I am trauma informed and have been trained in Dialectical Behavioral Therapy and Motivational Interviewing, which supports my work with clients who are dealing with varying life challenges and mental health concerns.
I feel that therapy should go beyond the face-to-face meeting between the therapist and client, which is why I use mind-body techniques, to help clients navigate and manage overwhelming stress.
See Full Profile
See All Therapists
Advanced Search
Find Groups
Rachel Vanharken, L.C.S.W.
Blue Spruce Therapy
6069 Prospect Rd
Longmont, CO 80503
phone: (720) 551-8477
my therapeutic style is empathetic, empowering, and individualized in order to meet the unique needs of each person, help reduce judgements, and discover the skills that best fit personal goals. we understand that each person may benefit from a different style of therapy, ranging from DBT to Animal Assisted Therapy, and work with each client to reach the best outcome. We believe in the strength and bravery it takes for each client to enter my office and allow me to share in their story.
Sandra Varley, Ph.D.
Integrus MindCare Consulting
1015 37th Ave Ct., #102
Greeley, CO 80634
phone: 970-352-6830
I have a deeply held passion for helping people transform their lives. My expertise is in the areas of sexual trauma and abuse, eating disorders, and marriage and family counseling. My preparation and education includes advanced training in sexual trauma, complex trauma, and sexual addiction through Masters and Johnson. As an affiliate faculty member at Regis University and former Assistant Professor at Colorado Christian University, I have also taught graduate courses in each of these fields. It may be important to you to include your faith or spiritual walk into the counseling process. This integration is something I enjoy as well. I see counseling as a journey of soul-tending. I'll work compassionately and respectfully to find your best paths to well-being.
Hannah Vaughan, M.S.
Healthy Self. Healthy Life., LLC
1440 Blake Street, Suite 330
Denver, CO 80202
phone: (303) 656-3527
My philosophy of therapy is to use a collaborative approach in order to utilize people's strengths and resources in order to help them put into effect the changes they wish to see. I am open to see individuals, couples, and families for a variety of issues, including but not limited to: personal exploration, life transitions, couple's enrichment/premarital, parenting, and grief & loss. I am committed to creating a safe environment that honors diverse backgrounds, family forms, and experiences.
I am a highly trained therapist with a great deal of experience in relational/family therapy, hospice grief counseling, and conducting individual and group sessions. I maintain a commitment to continue to learn from and train with masters in the field.
Weekend and evening appointments available.
Please call to inquire and schedule.
Kenda Vaughan, M.A.
Access Possibilities
phone: 303-960-6127
Seasoned and compassionate counselor. Vastly experienced as a counselor who specializes in serving adults, teens and children with chronic illnesses and disabilities. Individual, couple and family therapy available. Small support and peer groups offered. Personal, thorough and insightful. Offices in both Boulder and Longmont. Also an educator who offers trainings in a variety of subjects related to special needs. Serves nonprofits, schools and local businesses. Upon request counseling can include a social therapy dog or cat on site at Longmont office.
Rana Smith Verret, M.A., L.P.C.
Canyon Retreat Counseling Services (CRCS)
703 Walnut
Boulder, CO 80302
phone: 303 807 4460
Enhance Your Inner Retreat! CRCS provides individual, couples, family and group therapy. Located at the mouth of Boulder Canyon, CRCS is the new psychotherapy office of Rana Verret, previously practicing at BCH's Mapleton Counseling Center. Rana is trained in Marriage and Family Therapy, EMDR, DBT and has served individuals and families in inpatient and outpatient settings since 1985. She enjoys working with extended and subsets of families, when appropriate, in working through a member's individual symptoms and relational difficulties. Rana is professionally pursuing more knowledge and skill in addressing the impact of brain health, nutrition and trauma on individual, relational and professional performance. Personally, Rana is married in a blended family, an active parent of 2 teenage boys and enjoys hiking, tennis and snow sports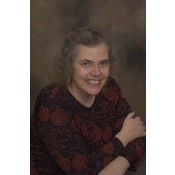 Christina Veselak, L.M.F.T., J.D.
Garden Gate Counseling & Consulting
7200 E dry creek rd
Centennial, Colorado 80112
phone: 3038889617
website:
www.christinaveselak.com/
Send Email To This Therapist
I am a licensed Psychotherapist (LMFT) And Certified Nutritionist (CN) specializing in individual counseling, addiction recovery and mental health nutrition.
See Full Profile
See All Therapists
Advanced Search
Find Groups
Jan Veselak, M.A., L.A.C.
Relapse Prevention Services
5031 S. Ulster Street
Denver, Colorado 80237
phone: 303-718-6853
I am a Licensed Addiction Counselor with 25 years of experience. I was trained and specialize in relapse prevention. I work on those beliefs and emotions that block a your recovery. I am also a certified hypnotherapist and Neuro-linguistic programmer. My focus is on building up your natural resources to stay sober. I also work with process addictions such as sex, gambling and porn. I use hypnosis and bilateral stimulation to help build up a your resources to self-nurture and protect you from the ravages of guilt, shame anxiety and self-limiting beliefs.
I emphasize that addiction is a pathological relationship with a mind altering substance or process. The struggle to leave the addiction is as emotional as getting a divorce. I can help you get up the courage to leave the drug. I then can coach you to stay sober.
Danielle Vice, L.C.S.W.
9035 Wadsworth Pkwy. Suite 2600
Westminster, CO 80021
phone: 303-888-3974
Psychotherapy for adults and adolescents.
Justin Virant
Inner Healing Arts
phone: 7203690319
I have training in transpersonal and somatic psychology and am interested in helping clients experience empowerment and greater self-understanding. My website is https://www.innerhealingartsllc.com/
Zoe Vlastos
SolVida Psychotherapy
phone: 720-248-8646
One of my gifts is being able to see a person's light even when they cannot see it themselves. If you find yourself blocked from your own inner-wisdom and light, I'm here to help. I am a guide for exploring the inner wilderness, reflecting light into the dark places. I profoundly believe in the wisdom of the body, the healing power of the wilderness, and moving through feelings to touch into what we truly want in life. I have a background in wilderness therapy, bilingual social justice counseling, eating disorder treatment, conscious embodiment, and women's empowerment. I currently offer virtual and nature-based sessions. I also facilitate groups and retreats focused on connection to self, others, and the world.
I look forward to connecting with your light!
You can learn more about me at solvidatherapy.com
Daniel Vose, M.A.
100 West Arapahoe Lane STE 12
Boulder, CO 80304
phone: (520)955-4304
Ever feel like you are missing something? In overwhelming events, both big and small, we loose connection with parts of ourself. Consequently, we often feel incomplete. I specialize in bringing those lost parts of the self back, so that you can feel happy and whole in yourself again. I use techniques I learned from trauma resolution and attachment repair training as well as training I have from indigenous medicine lineages and Graduate School. I use the body as an inroad to the unconscious (which shapes conscious experience) to find healthy balance between parts of the self. Mental and behavioral patterns are hard wired into your physiology. My approach works directly with your physiology, allowing it to rewire so that you can find a greater sense of wholeness. My method works particularly well with 20-45 yr olds who have anxiety