About Us
Click on associates' names in the left column to view information about each.
The Boulder Psychotherapy Institute (BPI) has been training therapists and graduate students in Applied Existential Psychotherapy (AEP) and Gestalt Therapy since 1989. AEP interlaces the insights of contemporary existential and psychodynamic approaches with techniques inspired by Gestalt and other experiential therapies. Jungian and expressive arts orientations may be included in some workshops. Our faculty and staff also provide individual, couples and group therapy - and supervision. We have become a hub for therapist community building in the Boulder-Denver area.
We offer services to local therapists and the public. Our online Find a Local Therapist Directory matches therapists with clients. We publicize workshops, lectures and events on our Therapist Community Calendar. Our BPI Networking List allows over 1000 local therapists to share information and the public to pose questions about therapy and therapists. Our BPI Networking Party draws over 200 area therapists.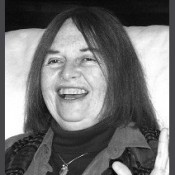 Linda Schierse Leonard, Jungian Analyst, Ph.D.
Boulder Psychotherapy Institute
Boulder, CO
phone: 720 304 3032
This therapist has a video.
Send Email To This Therapist
Linda Schierse Leonard, Ph.D., Boulder Psychotherapy Institute Distinguished Guest Workshop Leader, is an internationally known author, lecturer and workshop presenter. She is a Jungian analyst trained in Zurich. Her best-selling book, The Wounded Woman, has been translated into 15 languages and continues to draw interest from readers around the world.
Linda offers distinguished guest workshops for the Boulder Psychotherapy Institute on various topics. These include creativity, addiction, film as an adjunct to psychotherapy, and aging. Her workshops are open to the general public as well as to mental health professionals.
Linda is in private practice in Boulder and is available for phone consultation as well as face-to-face therapy. She is especially interested in working with therapists, writers and artists on creativity issues and anyone interested in dreams.
See Full Profile
See All Therapists
Advanced Search
Find Groups