Boulder Psychotherapy Institute
Advanced Training in Applied Existential Psychotherapy (AEP) — since 1989
An Experiential Psychodynamic Gestalt Approach • Boulder, Colorado
About Us
Click on associates' names in the left column to view information about each.
The Boulder Psychotherapy Institute (BPI) has been training therapists and graduate students in Applied Existential Psychotherapy (AEP) and Gestalt Therapy since 1989. AEP interlaces the insights of contemporary existential and psychodynamic approaches with techniques inspired by Gestalt and other experiential therapies. Jungian and expressive arts orientations may be included in some workshops. Our faculty and staff also provide individual, couples and group therapy - and supervision. We have become a hub for therapist community building in the Boulder-Denver area.
We offer services to local therapists and the public. Our online Find a Local Therapist Directory matches therapists with clients. We publicize workshops, lectures and events on our Therapist Community Calendar. Our BPI Networking List allows over 1000 local therapists to share information and the public to pose questions about therapy and therapists. Our BPI Networking Party draws over 200 area therapists.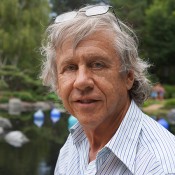 Reed Lindberg, M.A., L.P.C.
Boulder Psychotherapy Institute
1140 Lehigh St
Boulder, CO 80305-6351
phone: 720 635 4428
website:
www.boulderpsych.com
Send Email To This Therapist
Currently on an extended writing sabbatical. For BPI Workshop Payments call 303 494 0393
See Full Profile
See All Therapists
Advanced Search
Find Groups
© The Boulder Psychotherapy Institute. All rights reserved.