About Us
Click on associates' names in the left column to view information about each.
The Boulder Psychotherapy Institute (BPI) has been training therapists and graduate students in Applied Existential Psychotherapy (AEP) and Gestalt Therapy since 1989. AEP interlaces the insights of contemporary existential and psychodynamic approaches with techniques inspired by Gestalt and other experiential therapies. Jungian and expressive arts orientations may be included in some workshops. Our faculty and staff also provide individual, couples and group therapy - and supervision. We have become a hub for therapist community building in the Boulder-Denver area.
We offer services to local therapists and the public. Our online Find a Local Therapist Directory matches therapists with clients. We publicize workshops, lectures and events on our Therapist Community Calendar. Our BPI Networking List allows over 1000 local therapists to share information and the public to pose questions about therapy and therapists. Our BPI Networking Party draws over 200 area therapists.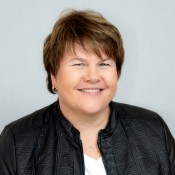 Becky DeGrossa
CounselingWise
7345 Buckingham Road
Boulder, CO 80301
phone: 720-370-3272
website:
www.counselingwise.com
Send Email To This Therapist
Becky DeGrossa, therapist and founder of CounselingWise, helps struggling practice owners 1) figure out why their marketing isn't working, 2) fix it, and 3) build full, thriving practices. While in private practice, herself, she mastered the art of steady client calls, and found that she loved marketing more than sitting in the therapist's seat. As of mid-2019, CounselingWise has helped 297 therapists build smart therapy websites, and the company has more therapists on page 1 of Google than any other company. Visit www.counselingwise.com for more information.
See Full Profile
See All Therapists
Advanced Search
Find Groups