Referral Directory Search Results
Jayson Gaddis, M.A., L.P.C.
2825 marine Street
Boulder, Co 80302
phone: 303 818 8411
Everything relational. I work mostly with couples seeking to deepen their relationship and work through stuck places.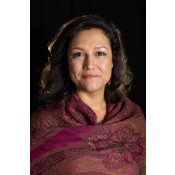 Tara Galeano, M.A., L.P.C.
Boulder Sex Therapy
954 North Street, Suite #306
Boulder, CO 80304
phone: (303) 544-1400
website:
www.BoulderSexTherapy.com
Send Email To This Therapist
As a certified sex therapist, I help people understand why they are not having the sex they want to have. By gaining insight into their sexual lives, identities, and experiences, clients are able to fulfill their desires. My approach is direct and compassionate. Creating a collaborative relationship, we will transform stuck patterns and move you forward in your life.
In working with me you will benefit by developing skills to effectively work with sexual dysfunction, enhancing your understanding of how past sexual experiences have impacted your sexual identity, expanding your awareness of your body's innate wisdom, enriching your life with healthy sexual expression, and reclaiming your sexuality.
See Full Profile
See All Therapists
Advanced Search
Find Groups
Alina Galushko, M.A., L.P.C.
Brighter Days Therapy, LLC
662 Grant Street
Denver, Colorado 80203
phone: 7202999880
I have worked with individuals struggling with Trauma, Addictive and Compulsive behaviors with food, alcohol, and/or drugs, as well as Depression, Relationship Issues, Domestic Violence, Anxiety, and Life Transitions.
I tailor my therapeutic approach to use your strengths and work collaboratively to reach your goals, as well as challenge you to evaluate whether your behavior is congruent to your own values/goals.
I utilize several effective therapeutic approach's such as EMDR, Cognitive Behavioral Therapy,and Solution Focused Therapy as well as having my clients practicing mindfulness and meditation outside of the therapy room.
I offer a Free Consultation for us to meet and a Sliding Fee Scale.
If you would like to learn more about me and my services, please visit my website: www.psychotherapistbrighterdays.com
Gadi M Garfinkel, M.A.
Gadi M. Garfinkel Counseling
2299 Pearl St #400-A
Boulder, CO 80302
phone: (443) 274-7256
www.gadigarfinkel.com
I believe as humans our natural state is one of joy, connectedness and well-being, and that trauma, loss, and early conditioning often block our access to this truth. Whatever your starting point, I intend to help you find your way back to that basic health, so you can feel good, develop more meaningful relationships, and move towards living wholeheartedly, without fear calling the shots. With both individuals and couples, I mostly use IFS (Internal Family Systems) to help uproot and release the old hurt and negative beliefs that keep you trapped in painful cycles, creating more space for your natural health and joy to surface.
In the end, what makes therapy effective is the relationship between therapist and client, so feel free to come in for a free initial session and see if we feel like a good fit!
Cynthia Garner, B.A., M.A., RPT
Rocky Mountain Mindfulness Center
500 Coffman St. Suite 204
Longmont, Co 80501
Cynthia works with stress, anxiety and depression in adults and teens through Mindfulness-based Stress Reduction and MBCT. She is also trained in Hakomi, Mindfulness-based Somatic Psychotherapy, and is a Mindful Schools teacher. She is the Executive director of the Rocky Mountain Mindfulness Center, a 501 (c)3 organization dedicated to providing mindfulness programs in schools and to populations in need. Her areas of expertise include stress reduction, grief and loss, divorce, single-parenting, narrative therapy, and bodywork. She is currently accepting individual private-pay clients and offers numerous MBSR and MBCT groups. Visit the website at www.rockymountainmindfulness.org. for more information.
Laura Gartner, M.A., L.P.C.
Laura Gartner Family Therapy, PLLC
phone: 303-601-8269
South Denver based Licensed Professional Counselor that specializes in *blended families/divorce *adolescent issues *clinical supervision.
Currently seeing clients in the comfort of their home at convenient evening and weekend times.
Wendy Gaylord, L.C.S.W.
Wendy Gaylord, LCSW
1460 East Valley Road Suite 117
Basalt, Colorado 81621
phone: 720-357-4448
I have worked in mental health for over 30 years with all sorts of clients and issues and continue to love to work with diverse issues at all stages of life. I believe that most emotional/mental health issues we face are understandable and, with awareness, intention and support, treatable. I specialize in couple's therapy and family therapy, using the most current techniques in relationship counseling. EFT (Emotionally Focused Therapy) systematically addresses deep relationship issues and empowers profound and lasting change. Therapy with me begins from a place of curiosity. Through conversation in a safe, nonjudgmental environment, we explore what brought you here and where you want to go.
Daryl Elizabeth Gedney, M.A., L.P.C.
Daryl Elizabeth Gedney, LPC, PC
1333 West 120th Ave., Suite 222
Westminster, CO 80234
phone: 303 941 6298
Licensed Psychotherapist (LPC) since 1999, Certified Employee Assistance Professional (CEAP) since 2000, and Certified Clinical Hypnotherapist(CHt) since 2008. Warm, collaborative, strength-focused style. Sees individual and couples (of all sexual orientations), adults and mature adolescents. Offering understanding of cultural/ethnic diversity, including bi-racial and multi-cultural relationships. Addressing such issues as grief, transitions, communication, relationships, depression, anxiety, stress, work and career, co-dependence, dysfunctional patterns, illness, deepening life satisfaction and fulfillment. Some of the tools used are CBT, Brief Solution-Focused Therapy, Hypnotherapy, and Imago Therapy (for couples). In most major insurance and EAP networks and offer sliding scale fees as needed.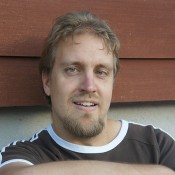 Seth Geer
Seth Geer Psychotherapy, LLC
website:
rpsychotherapy.com
Send Email To This Therapist
As a therapist my goal is to help you live bravely through the struggle, which means to bravely take things as they come and work with them in an effort to make you stronger and less encumbered by the struggles of life.
See Full Profile
See All Therapists
Advanced Search
Find Groups
Jean Gehring, B.A., M.A., L.C.S.W., M.S.W., C.A.C. III
Boulder Journey Counseling LLC
5000 Butte Street #25
Boulder, Colorado 80301
phone: (303) 819-7393
I have been working with individuals who are dealing with a variety of challenges for 14 years....issues such as depression, anxiety, relationships, difficulties arising from substance use, life transitions and grief. What excites me most about this work is witnessing the journey of healing that my clients are courageously undertaking and the privilege of being invited to provide them with support and encouragement during the process. I offer a free half-hour initial consultation and some sliding scale fees. Call 303-819-7393 for an appointment.
Sashi Gerzon-Rose, M.A., L.P.C.
Whole Heart Way Counseling
726 Pearl St Unit C
Boulder, CO 80302
phone: 818-568-8785
We are always, already in relationship; whether it is a relationship to another person, place, or oneself, we are in some way connected and affected by our surroundings. It's in relationship that our deepest hurt can take place, and it's also in relationship that our most profound healing can occur. I utilize relationship- yours and mine, other relationships in your life (past and present), as well as the greater context of society, culture, and the natural world- to illuminate why you work the way you do, and how you can choose new ways of being that bring you greater joy, strength, and clarity. I have found profound meaning working with a diverse range of individuals and couples. I am trained in Emotionally Focused Therapy (EFT) for Couples, which has proven to be a powerful and effective approach to both individual & couples therapy.
Christie Gestal, M.A.
The Boulder Center for Play Therapy, LLC
825 South Broadway
Boulder, CO 80305
phone: 720.304.2183
Christie is the founder and managing partner for The Boulder Center for Play Therapy. BCPT provides a unique, strength based, play-filled therapeutic environment for children, adolescents, couples, families and adults. Play therapy isn't all about toys & games but rather approaching yourself gently (vs. working really hard on yourself) because the openness of play builds trust in one's self, reduces stress, encourages communication, supports learning, promotes creative problem solving, and elevates mood.
Read more about Christie & The Boulder Center for Play Therapy at: www.BoulderCenterForPlayTherapy.com
Jennifer Gibson
Renew LLC
933 Alpine Ave
Boulder, Co 80304
phone: 720-507-5777
Renew is a mental health and integrative medicine practice specializing in KAP (Ketamine-Assisted Psychotherapy). Renew hosts community events such as meditation circles, yoga, and breathing workshops.
Norm B Gibson, M.A., L.C.S.W.
Rebuilding Seminars, LLC
4141 Arapahoe Rd, Ste 207
Boulder, CO 80303
phone: 303-444-2702 x2
Norm Gibson, MA, LCSW, has been a licensed psychotherapist in the Boulder area for over 30 years. He received his clinical training at the University of Chicago, and has taught Family Counseling at the University of Colorado.
He has taught over 70 Rebuilding Seminars, the renowned divorce recovery program. A meditation practitioner for over 30 years, Norm's approach unites cognitive behavioral therapy (CBT) with the tools of mindfulness meditation. This reflects the new era in psychotherapy, a powerful blend of Eastern and Western traditions.
Elisha Marie Gilb, M.A.
Heart In Hand Counseling Services
5800 Franklin St.
Denver, Colorado 80216
While a person can feel better after a good talk with a friend or relative, for moderate or severe emotional distress, this relief is only temporary. Talking with a professional counselor, a trained listener, helps alleviate emotional distress. I offer you an opportunity to face your difficulties constructively and confidently, explore your emotions, thoughts, actions, and concerns.
I work with children, adolescents, individuals, couples and families. I specialize in GLBTQA issues with an emphasis in same sex couples counseling. Additionally I offer play therapy services for children aged 18 months- 12 years of age.
Tina Gilbertson, L.P.C.
1777 S. Harrison St., Suite 1200
Denver, CO 80210
phone: 303-875-5020
I work with parents whose adult children are estranged from them. Some have been completely out of touch for years, some are in contact regularly but with unsatisfying outcomes, and many more fall somewhere in between.
Some of my clients' children are in their 20s, others are much older. The estrangement may be a new development, it may be long-standing, or somewhere in between.
Whatever the details, estrangement of adult children can be an extremely painful and complicated experience for parents. I offer hope, tools, and emotional healing for parents in this situation.
I'm licensed in both Colorado and Oregon (C2577), and am a Distance Credentialed Counselor. I offer sessions online and by phone, as well as in person.
As an experienced organizational trainer, I also offer assertiveness training to companies and groups.
Art Ginley, L.P.C., N.C.C.
Integrative Wellbeing LLC
phone: 720-514-9506
Illness and trauma create a rift in ourselves and our lives that can tear apart a friendship or family. I work with individuals, couples & families through a multicultural perspective to help people grow and rebuild relationships, to develop self acceptance and understanding in the face of your difficult and profound and life-changing experiences.
We'll work to help rebuild your sense of self & identity after the life-altering experience of chronic illness & complex trauma. We'll work experientially to integrate your past experiences & worldview with your current quality of life and relationship. Building supports in your community and developing resilience to deal with whatever life may throw at you.
Steve Gioielli, Psy.D.
2500 30th Street, Suite 208
Boulder, CO 80301
phone: 720-541-9630
I am a licensed psychologist in private practice in Boulder. I work primarily with adults and couples with a wide range of presenting issues in both psychotherapy and psychological assessment. I am also credentialed as National Health Service Psychologist.
Chris Gioielli, Psy.D.
1319 W Baseline Rd. Suite 101-b
Lafayette, CO 80026
phone: 720-277-9592
I am a licensed psychologist offering psychological assessment and individual psychotherapy to adults. I work from a particular experiential psychodynamic approach called Intensive Short-term Dynamic Psychotherapy (ISTDP). Additionally, I have extensive experience and education in the fields of psychology and spirituality. My area of specialty is treating patients who have experienced abuse, trauma, and pain connected to their religious and spiritual backgrounds. Additionally, I work with patients experiencing anxiety, depression, and trauma, as well as relational conflict, emotional detachment, and general mental health concerns. www.drchrisgioielli.com
Sara Gael Giron, M.A.
Re-Membering
2475 Broadway Suite 103
Boulder, CO 80304
phone: (575) 519-1155
The re-membering and expression of your unique soul story is crucial to the health of both yourself and the planet. The major shifts we are experiencing as a species require that we become conscious creators of our lives, our relationships, and our communities. Our lives, both individual and collective, depend on the radical healing and transformation of every individual. Your life has never and will never be lived again by anyone else. The gifts that you carry are waiting to be received. Our work together will create the space needed to tell, sing, dance, and honor your soul story. My work with others is a process of co-discovery within which we engage in a dialogue with all parts of your being-mind, body, and spirit. I am a Transpersonal Therapist with a nature and body-cnetered approach to healing. Website: www.Re-Membering.com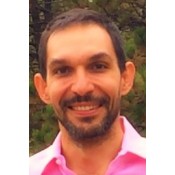 Igor Giusti, M.A., C.A.C. I
New Transpersonal Psychotherapy
75 Manhattan Dr. Suite 302
Boulder, Colorado 80303
phone: 470-242-4022
website:
newtranspersonalpsychotherapy.com/transpersonal-spiritual-counseling-integral-psychotherapy/
Send Email To This Therapist
I combine the science of Western psychology with the wisdom of Eastern and Western spiritual traditions (for details see the website).
I consider my clients as being whole. You are not broken, you are facing a temporary challenge, there is a solution, and I'll help you find it.
If you are experiencing a challenging time with anxiety, depression, grief, PTSD/trauma, conflicts in relationships, existential anxiety or you are feeling stuck in your spiritual work, there is something that is disrupting your sense of wholeness and balance that needs to be addressed.
In my work with you, I'll bring a warm human connection, a compassionate heart, and presence as a guide and companion, and a deep commitment to mindfulness.
Specialties: depression, anxiety, grief, PTSD, anger management, relationship conflicts, men's issues, and spirituality
See Full Profile
See All Therapists
Advanced Search
Find Groups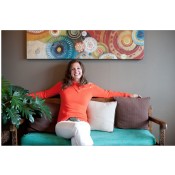 Lesley Glenner, M.A.
HoloBeing LLC
phone: (720)244-9665
website:
www.holobeingllc.com
Send Email To This Therapist
As a therapist I help my clients along this important healing journey toward holistic wellbeing. Together we will envision your fulfillment and empower you to overcome the physical and emotional obstacles that have kept you from it.
See Full Profile
See All Therapists
Advanced Search
Find Groups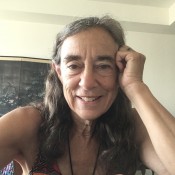 Audrey Godell, M.A.
phone: 720-4388730
Send Email To This Therapist
I am an unlicensed Psychotherapist registered with the state of CO, working toward my LPC. I graduated from Naropa University's Transpersonal Counseling Psychology Masters degree program in 2016. My goal as a Psychotherapist is to create a supportive, nurturing and inspirational space for my clients to explore their authentic self, and the obstacles, fears and/or traumas that prevent them from manifesting that self. My therapeutic orientations stem from the Transpersonal perspective, which focuses on the need for individuals to feel interconnected, loved, access their authentic self, and cultivate their self compassion/self-acceptance. I have an eclectic psychotherapeutic approach, Client Centered at its core. I am trained in Gestalt, Humanistic, Applied Existential Psychology, brainspotting, and body/mindfulness modalities.
See Full Profile
See All Therapists
Advanced Search
Find Groups
Chingyen Jasmine Godwin, Ph.D.
5310 Dtc Pkwy
Greenwood Village, Colorado 80111
phone: 7209030190
One rock at a time.
I am a licensed psychologist and I provide psychological testing, psychotherapy, and neurofeedback training. I work with individuals and couples. I am bilingual in English and Mandarin Chinese.
Whether you are working to build something new or to work through something current, one rock at a time.
Bonnie Goetz, L.P.C.
10200 W. 44th Ave.
Wheat Ridge, CO 80033
phone: (303) 482-0910
I work with adult and adolescent clients suffering with anxiety and depression. I specialize in working with men having difficulties with effective communication, insecurities or low self-esteem, emotional distancing in intimate relationships, and mood issues (depression, anxiety, Bipolar Disorder), feelings of inadequacy, & expressing feelings. I use a variety of techniques including EMDR and DBT.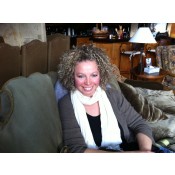 Corissa JS Gold, M.A., L.P.C.
phone: (303) 570-2723
website:
www.corissagold.com
Send Email To This Therapist
Corissa J.S. Gold, MFA, MA, LPC, ATR is a National Speaker, Facilitator, Adjunct Professor, Licensed Psychotherapist and Art Therapist, Author, and Artist specializing in Adoption. Her professional background includes a Masters degree in Transpersonal Counseling with a focus in Art Therapy from Naropa University and a Bachelors and Masters of Fine Arts degrees in Sculpture (Guilford College, Greensboro, North Carolina, and the University of Colorado in Boulder, respectively). As an Adoptee, she understands the complexities found within this amazing and multidimensional population. Her professional and personal perspective makes her an advocate for the betterment of the services provided to adoptees and their families.
See Full Profile
See All Therapists
Advanced Search
Find Groups
Nancy Goldman, L.C.S.W.
phone: 303.877.6302
IN-HOME THERAPIST Adoption and Attachment
Nancy Goldman is a licensed clinical social worker who offers "in-home" therapy to adoptive families, in Boulder County. Nancy had been working with children and families for over 30 years, with a special emphasis on families which have been built through adoption. She specializes in play therapy,attachment therapy, Child-Parent-Psychotherapy and has been trained in Infant Mental Health.
Laura Goldner, Psy.D.
Denver Counseling for Women and Moms
950 S. Cherry St., Suite 419
Denver, CO 80246
phone: 303-378-0501
Are you a woman struggling with depression, anxiety, work or relationship conflict, pregnancy, postpartum stress or parenting issues? If so, please know that you are not alone. And that it doesn't have to be this hard forever. Together we can help you listen to your instincts, find your own voice, and create the changes you desire in your life. As a licensed clinical psychologist, I use my skills and expertise gathered from my work over the last 20 years--combined with personal experience as a woman, spouse and mother--to help you examine and change the situation with which you are struggling. For more information, visit my website at www.DenverCounselingForWomen.com.
Cindy Goldrich
PTS Coaching: ADHD Education and Support
4560 13th St. Unit 210
Boulder, CO 80304
phone: 5163989934
ADHD Specialist: Supporting Parents, Educators & other Professionals to address the impact of ADHD & Executive Functioning on learning, motivation, and behavior. She is the author of 8 Keys for Parenting Children with ADHD, a book recognized for providing parents, educators, and therapists with a practical, easy-to-read guide for addressing challenging kids and ADHD, Executive Function, and Behavior in the Classroom. Cindy is the creator of the workshop series "Calm and Connected: Parenting Children with ADHD©" designed to teach parents and caregivers how to manage and support their children's unique needs successfully.
Lauren Goldsmith, Ph.D.
Lauren Goldsmith, Ph.D
350 Broadway, Suite 210
Boulder, CO 80305
website:
www.drlaurengoldsmith.com
Send Email To This Therapist
Specializing in health and medical issues with adults and seniors. Providing cognitive behavioral therapy, medical hypnosis, and mindfulness training for seniors, their caregivers, and their family.
Specialities include:
Use of cognitive behavioral therapy to manage medical conditions. Depression, anxiety, and stress management Support for caregivers and family members Helping family members and/or seniors adjust to life events Hypnosis to reduce medical symptoms Aid with navigating and understanding medical system Grief resolution
See Full Profile
See All Therapists
Advanced Search
Find Groups
Robin Goldstein-Lincoln, M.A., L.P.C.
75 Manhattan Dr. Suite 4
Boulder, CO 80303
phone: 303 818 7086
Robin brings compassion and humor to her experiential approach. She is influenced by Ron Kurtz and Jack Kornfield.
Allison Gomer, M.A.
Dancing With Horses Counseling
phone: 720 210-3416
Allison specializes in: Grief, life losses, death losses, trauma, transitions, domestic violence, eating disorders, body image, substance abuse, relapse prevention, depression, spiritual growth, dream work, adults, adolescents, anxiety and more.
Allison also uses equine assisted therapy as a specialty in her therapy sessions, if the client is interested. This is not a required modality.
She is located in the South Denver area.
Pam Goodfriend, L.C.S.W., C.A.C. III
Mobile Psychotherapy
Boulder, Broomfield, Lafayette, Westminster, Thornton, Denver, Lakewood, Arvada
Louisville, CO 80003
phone: 303.269.1191
I work with adults & seniors struggling with depression, trauma, anxiety & anger issues. I specialize in helping the client to understand how these deep rooted issues can intersect with health or pain over time and together we work toward healing. I also conduct Dialectical Behavioral Therapy (DBT)individually, my own constructed Anger Management Course, a 17 week anxiety treatment modality and thread cognitive behavioral therapy throughout our work together. My training in Buddhism, Hinduism and A Course In Miracles flavors much of my insight to helping you gain new ground in living a pain free and emotionally fulfilling life. I see clients either in their home or in my office. I offer a sliding scale for self pay clients. For more information go to www.painreliefpsychotherapyservice.com
Caitlin Gordon, M.S., L.A.C.
Amaluna Acupuncture & Wellness
1525 Spruce St. Suite 301
Boulder, CO 80302
phone: 720-491-1602
Amaluna Acupuncture & Wellness is a holistic healthcare clinic in Boulder, CO. Amaluna offers safe, effective, patient-centered healthcare in a relaxing environment.
Caitlin Gordon, owner and board-certified licensed acupuncturist specializes in treating emotional health through acupuncture, nutrition, herbs and supplements. She uses a unique approach which blends aspects of functional medicine, neuroscience, mindfulness, and acupuncture.
Cindy Gordon, Ph.D., A.T.R.
HealChangeGrow
phone: 720-491-1533
I am a registered psychotherapist in Colorado and a board-certified art therapist in private practice. I work with children adolescents and adults facing the challenges of depression, PTSD, relationship, communication and body image issues, anxiety, "stuckness," and life transitions.
I work with clients using both verbal psychotherapy and non-verbal methods (art therapy, writing). Clients I have worked with have found art-making, such as collage, painting, drawing, poetry, as well as photography, productive methods to reduce stress, promote self-awareness, and gain insights about themselves. Also, I'm excited to announce that I've added the option of animal-assisted psychotherapy to my practice.
Meghan Gordon, L.P.C.
Colorado Mind & Body Counseling
15810 E. Tall Timber Ln.
Parker, Colorado 80134
phone: (720) 841-4167
Colorado Mind & Body Counseling is dedicated to helping clients in the South Denver Metro area to overcome challenging life issues with a goal to improve self-worth, build confidence and promote personal independence. We understand how difficult and complex life can become, especially when facing issues with self esteem, health and body image concerns. Within a professional counseling environment, we can explore root causes and develop solutions to move towards a better life.
Entering into a therapeutic relationship such as counseling or therapy can be a very powerful force in helping someone initiate change in his or her life. Knowing when and how to ask for help is not always easy. Call us today at (720) 841-4167
Stacy Goresko, Ph.D., Ph.D.
Think Outside The Box Coaching
8083 Meadowdale Sq
Longmont, CO 80503
phone: 720-290-2707
I am a Certified Autism Consultant, Educator and Speaker. I am also a mother with a child with autism. I specialize in family support for special education families with expertise in the field of Autism. I focus on Social Emotional Development, Behavior, Social Skills, Building Relationships, Speech and Communication, Self Regulation, Parent/Professional Support and Education.
Jordan Gorrell
People House Affordable Counseling Program - Intern
3035 West 25th Avenue
Denver, Colorado 80211
phone: (720) 515-2379
Our desire for authentic connection and a meaningful life is challenged by an often superficial and lonely culture. My guiding principle is that given adequate support, everyone has the capacity to find happiness and meaning in their life. I provide a nonjudgmental and safe space for exploration, healing, and setting goals. I am empathetic and value creativity and the healing power of nature. Utilizing a depth and person-centered approach, I am comfortable working with adults, children, and adolescents. I am currently completing my Master's of Counseling degree at Regis University.
Beit Gorski, M.A., L.P.C.
Beit Gorski is a licensed somatic psychotherapist with more than a decade of experience working with individuals, families, children, groups, and communities impacted by anxiety and depression, attachment challenges, and trauma including spiritual abuse, intimate partner violence/ domestic violence, and systemic oppression. Xe has also been working professionally and personally in trans and genderqueer communities for 8 years, providing transition support and gender diversity training for universities, clinics, hospitals, early childhood educators, and community organizations.
Beit navigates the professional/ academic class having grown up in poverty and is a white, disabled, queer, trans and nonbinary intersex person who practices non-monogamy.
Maxine Gower, L.C.S.W.
2885 Aurora Avenue, Suite 8
Boulder, CO 80303
phone: 303-875-5046
Talking is strong medicine. When we learn to talk and say everything in therapy, we uncover, name and recount our story as if for the first time. As a licensed clinical social worker and psychoanalyst, I am trained to listen deeply and to reflect back what I hear and feel in order to help you to become known to yourself and to others. Unconscious drives and transferences within and outside of the therapeutic relationship are explored. Change occurs within the treatment relationship (which is central to how I work). Symptoms slowly abate, become unnecessary and are replaced with a moment to moment aliveness. The range of one's emotions expands over time and one comes to embody and embrace all possible states of being. Specialties include: Marital therapy,Relationships, Divorce, Teen Issues, Fertility, Transgender,Grief/Loss,Psychoanalysis
Brad Graham, M.Ed, L.P.C.
Collaborative Careers
3985 Wonderland Hill Ave., Ste.102
Boulder, CO 80304
phone: 303-534-7773
Brad Graham, M.Ed. is a career counselor who uses a combination of therapeutic interventions, strengths-based approaches, and assessments which can help individuals gain clarity about their career direction or future life aspirations. Many of his clients are in the midst of career or life transition or are young adults entering the workforce. Visit my website at www.collaborativecareers.com
Claudia Gray, M.A., L.P.C.
MDS Counseling Center
1355 S. Colorado Blvd
Denver, CO 80222
phone: 303-229-6261
Reggie Gray, L.C.S.W.
1634 Walnut Street #201
Boulder, CO 80302
phone: 303 654 7334
My work is best described on my website www.reggiegraytherapy.com
I have worked with family systems of all shapes, styles, histories and orientations since 1980. I see individuals, couples, families and extended families. Most recently I have incorporate brainspotting into my therapy work. I love what I do and witnessing the personal growth of my clients.
Sajit Greene, M.A., L.P.C.
Soul Vision Consulting
phone: 303-398-4005
Sajit's work involves an integrative approach to healing, personal empowerment, and spiritual awakening, using tools from Somatic Psychotherapy, Expressive Arts, Voice Dialogue Process, "The Work" of Byron Katie, Evolutionary Astrology, and nondual spiritual principles. Sajit has over 20 years experience as a therapist working with individuals, couples, families, and groups. She has a special interest in the areas of creativity, intimacy, sexuality, and spiritual development. She has worked with people ages 3 to 93 in a wide variety of therapeutic, educational, and spiritual contexts. She has experience working with recovery from emotional trauma and sexual abuse, depression, anxiety, relationship issues, clarifying life purpose, and aligning with one's soul intentions.
Samantha Monk Grigsby
Foothills CBT
2595 Canyon Blvd, STE 205
Boulder, CO 80301
phone: 7204327061
I specialize in CBT, ACT and DBT). Using these treatment approaches, I am committed to helping individuals solve numerous problems, promote personal growth and make desired changes to enhance life experiences. I provide these contemporary psychotherapy services in a private, tranquil, peaceful environment, where I collaborate with my clients to tailor treatment to their specific needs. I am here to help you, and your loved ones, enhance daily living through cognitive behavior therapy that is grounded in compassion, understanding and empathy. My clinical expertise focuses on a wide range of problems, including anxiety, panic, worry, depression, test anxiety, trauma, bipolar disorder, borderline personality disorder, and and relationship problems. I also help individuals navigating daily stressors or life transistions.
Lottie Grimes, M.A., L.P.C.
Groundwork Psychotherapy & Learning
phone: 757-784-4461
Equine-Assisted Psychotherapy Equine-Assisted Learning
Vicki L Grossman, R.N., M.S.
Rocky Mountain Psychiatry
2600 S Parker Road Bldg 4 Suite 242
Aurora, Co 80304
phone: 303 750 2082
I am a Psychiatric Nurse Pracitioner and currently a PhD candidate at CU. The services I provide include psychiatric assessment,psychotherapy and medication management. I work with all types of clients and my dissertation research is in cancer and emotional distress. My experience is diverse including emotional distress, physical illness, depression, bipolar, ADD, grief and loss counseling. I can prescribe medication and utilize this is conjunction with complementary medicine when appropriate. I am in practice with two well respected Psychiatrists that are very progressive. My main office is in Denver with some appointments available in Boulder as needed.
Rene Guerette, L.C.S.W.
Rocky Mountain Psychotherapy, LLC
6655 W. Jewell Ave. #113
Lakewood, CO 80232
phone: 303-956-6219
I specialize working with chidren, teens, adults and families, treating the affects of trauma, grief and loss issues, issues related to divorce/separation, and blended families. I have extensive training and experience working with children in foster care and involved in any stage of the adoption process. I also help individuals develop skills to overcome symptoms related to anxiety, depression, and ADHD.
Lyn C. Gullette, Ph.D.
psychologist
932 Main Street
Louisville, CO 80027
phone: 303 926 7300
I recognize that a person is a whole human being, not simply an identified problem, and is relating to the stresses and circumstances of the external and internal environment in the best way he or she knows how. Therapy focuses on reducing stresses and enhancing skills. I emphasize a practical, supportive nonjudgmental course of treatment. I provide techniques and skills to increase motivation, emotional management, anxiety reduction, effective communication, and a sense of self empowerment, pride and well-being. I work with adults, couples, children and families. My previous work in schools, hospitals, and in a variety of social and clinical agencies provides the immediate and the long-term perspective on problem behaviors.
Heather Gunther, M.A.
Healing Through Play
2575 Park Pl, Suite 101 C, Lafayette, CO 80026
Lafayette, CO 80026
phone: 7202956837
At Healing Through Play, we are dedicated to helping children and families to overcome challenges to live their innate health and well being.
We Provide counseling services for children from 2-10 years-old who are struggling in one or more areas of life (i.e. school, behavior, friendships, divorce, emotional, sensory processing, etc.).
We also offer parenting workshops that provide a place for parents to create a community of like-minded people seeking to grow their parental toolbox for greater personal satisfaction and happier, healthier children.
To learn more about our services, visit us at HealThroughPlay.com. Email us as PlayTherapyBoulder@gmail.com or give us a call at 720-295-6837 for a free consultation.
We look forward to serving you and your family, as you work toward greater balance and regulation in your lives.
Nancy Ann Gunzner, M.A., M.S., L.M.F.T., C.A.C. II
La Clinica de Esperanza
830 Kipling Street, Suite #201
Lakewood, Colorado 80215
phone: 720-280-7063
La Clinica de Esperanza, LLC,/The Clinic of Hope, LLC, is a bilingual, bicultural therapy clinic in Lakewood, Colorado, offering individual, couples, and/or family therapy sessions, either in Spanish and/or English, for both mental health and/or substance abuse counseling. We offer EMDR in both languages, as well as groups in Spanish regarding trauma, parenting, and grief/loss issues. Finally, we have a small DUI program offering Level II Education and/or Level II Therapy, groups at nights and/or weekends.
We used multi-systemic therapies, especially Structural Family Therapy, Bowen, CBT, DBT, Solution Focused Brief Therapy, Narrative Therapy, Person-Centered, as well as a combination of these.
We accept Medicaid, various insurances, victim compensation referrals, and EAP referrals.
Susan Guthrie, Ph.D., L.M.F.T.
phone: 3039094013
I have 20 years experience as a body-centered/gestalt/humanistic/experiential licensed psychotherapist. Hospice trained grief therapist/facilitator; work with addictions; codependency; relationship issues; trauma; anxiety; depression; dissociation; child and family conflict. Sliding fee.
Susan Gutmaker, Psy.D.
Diagonal Park Building
3393 Iris Ave., Ste 106
Boulder, CO 80301
phone: 303 426 3630