Referral Directory Search Results
Mark Nagel, M.A., L.M.F.T.
1365 Forest Park Circle, Suite 202
Lafayette, CO 80026
phone: 303-668-1697
As a relationship and marital therapist, my goal is to help you and your partner to rediscover the friendship, connection and passion that initially brought you together as a couple. By applying a set of simple, yet powerful communication techniques and issue resolution strategies, and helping you to design an individualized "relationship plan", we will work together to co-create the relationship of your dreams (a really awesome dream, not a nightmare). Successful couples counseling and marriage therapy significantly improves the communication and thus the emotional connection that you and your partner will feel towards each other. This closer emotional connection then positively impacts all other aspects of your functioning as a couple resulting in a more fulfilling and satisfying relationship for both you and your partner.
Chandra S Nagireddy, Ph.D.
EMDR Training Academy
6314 Confederate Ridge Drive
Colorado Springs, CO 80923
phone: 719-761-4444
Dr. Chandra Nagireddy has a Ph.D. in Marriage & Family Therapy from The University of Georgia. Since 2005, Dr. Chandra served as a Facilitator in Basic Training with EMDR Institute and EMDR-HAP until 2014. His passion has been exploring the enormous healing potential inherent in EMDR and teasing out the nuances in its practice as articulated by Dr. Francine Shapiro.
Now, Dr. Chandra offers EMDRIA Approved Basic Training which is 10 days long spread over 12 weeks which is methodologically rigorous and clinically intensive. This intensive EMDR Basic Training is offered in Colorado Springs and Denver in Spring and Fall. Please visit www.emdrtrainingacademy.com for detailed information about the Training.
Kathy Narum, R.N., M.A., L.P.C.
5370 Manhattan Cir. #203
Boulder, CO 80302
phone: 303-993-5528
Addressing the mental, emotional, physical and spiritual aspects of a person are essential to integral healing. Depending on what is most helpful, either a brief solution focused or a more in depth approach can be taken. In addition to the more traditional 'talk' therapy, I use EMDR, Brainspotting, Sand Tray and Energy Work to address such experiences as trauma, emotional pain, and feelings of being stuck. Fourteen years of nursing, helps me to address physcial and medical concerns as well. Areas of strength include depression, bipolar, life transitions, identity work, anxiety, trauma and spirituality. My background work is in the Christian tradition, but I work well with most spiritual practices. I see adolescents and adults primarily and occasionally work with couples. My web site is kathynarumcounseling.com if you want more info.
Carl R Nassar, L.P.C.
Heart-Centered Counseling
924 Sycamore Street
Fort Collins, CO 80521
phone: 970 498-0709
If you're reading this, you (or your relationship) are hurting. You've come to the right place. I'll help: You'll find caring, competent support to help you through and reclaim well-being and vitality. You'll experience a healing relationship with me, your therapist, where those hurt parts can heal, and in that way you can feel well and whole again. First, I'll gently follow your lead, listening and understanding as you tell me about your thoughts, needs and feelings. You'll feel heard and understood.
In a manner that'll be transparent to you, I'll make use of a collection of powerful theoretical approaches to therapy: By interweaving all these together, what you'll experience is a caring therapist filled with many tools and skills to help you (or your relationship) heal.
Brie Neil, L.A.C., L.P.C.
CeDAR
5495 Arapahoe Ave
Boulder, CO 80303
phone: 303-544-3632
CeDAR's (The Center for Dependency, Addiction and Rehabilitation)Boulder Outpatient clinic provides Medication Assisted Treatment and is in-network with most private insurance, Medicaid and Medicare. Our IOP is in network with Cigna and provides addiction treatment that includes addiction psychiatry and individual therapy. Please connect with us to let us know how we can work together to provide the best care for your patients.
Joanne Neiman, M.A., L.P.C.
Joanne Neiman, MA, LPC
350 Broadway - Suite 210
Boulder, Colorado 80305
phone: 303-442-4676
Is something getting in the way of living the life you want to live? Combining life experience, training and professional expertise, I can help as you face the challenges of a chronic illness, pain, grief and loss including life transitions, and the aftermath of a traumatic impactful event or a history of trauma (including physical, emotional and sexual trauma), depression, anxiety, feelings of overwhelm and relationship issues.
With training in western psychology and eastern philosophy, and as a chaplain, I offer an individualized approach integrating emotional, physical and spiritual, and grounded in empathy, caring and compassionate healing - using cutting-edge interventions such as Brainspotting and EMDR, and expertise in mindfulness practices, neuroscience, attachment and family dynamics.
Andre Neitzel, L.C.S.W.
8384 Deframe Ct
Arvada, CO 80005
phone: 7205056843
Arvada-based psychotherapist
Maribeth Nelson, M.A., L.P.C.
phone: 720 201 8868
I have an MA in Counseling Pyschology and am a Licensed Professional Counselor (LPC). I specialize in identifying and clearing emotional and behavioral patterns in children and adolescents. In treating kids with issues ranging from highly disrupted attachment or traumatic histories to kids with mild family, school or friendship problems- I can help! I have over 15 years of extensive experience and training in child, adolescent, group, family and play therapy; trauma recovery and EMDR; grief and loss, adolescent suicide prevention; providing clinical supervision; and have worked in a variety of settings including public and private schools, community mental health, hospice, and private practice.
Klara Nemes, M.A., L.P.C.
7651 West 41st Ave., Ste 200
Wheat Ridge, CO 80033
phone: 303 257 3520
I work on effects of trauma and managing relationships with adults, young adults, or couples, offering a high level of therapeutic skills, integrity, humor, and spiritual understanding. I have both a BA and MA in Contemplative Psychology from Naropa University and have completed training in Hakomi and EMDR.
Megan Joelle Nemire, M.A.
Inner Landscape Arts LLC
3000 Pearl Street
Boulder, Colorado 80301
phone: 720-441-4797
I work with people in the natural processes of transition and trauma healing as a relational Art therapist. With support, people explore their unique inner landscapes through art therapy: tracking the weather and nurturing the foundation with color and form. I work with people who feel deeply, and those seeking support with voice, grief, mood, and identity. I offer a brave space for LGBT and other marginalized people, and I commit to discussions of privilege.
Art therapy is the blend of creative process and therapeutic support as exploration, growth, and healing for people of all abilities. I use a variety of art materials, your interests, and years of theoretical research. I also draw from Dialectical Behavioral Therapy, Motivational Interviewing, Sand-tray, and Play Therapy.
I am happy to offer sliding scale at this time. Thank you.
Ruth Neubauer, L.C.S.W.
private practice
phone: 240-432-4080
I moved here after almost 30 years in practice in Washington, DC and welcome referrals for my psychotherapy practice with individual adults, couples, and support groups for women over 50 in transition - a long-time speciality. Experienced facilitator, therapist, presenter, writer, teacher, I look forward to working with you.
Nancy Newby, M.A., L.M.F.T.
292 N. Cherywood Dr., 80026 & 190 E. 9th Ave., Ste 412, 80203
Lafayette & Denver, CO 80026 & 80203
phone: 303 665 7711
Gay, lesbian, bisexual, transgender, and other alternative lifestyle issues; Sexual and other relationship counseling; survivors of sexual assault and incest; grief, loss and end of life issues; mid-life issues and other life transitions; depression and anxiety, HIV/AIDS and herpes.
Sarah Nicholson
phone: (337) 351-6820
Navigating our lives can be incredibly challenging and sometimes we just need some support while we're figuring it out. We actually all deserve that support, whether we believe it or not. When we have a history of trauma things like relationships become confusing and hard to understand. They may even feel unsafe. And when we don't have a strong connection with ourselves, connecting with others can feel overwhelming. We might lose ourselves in someone else, or we might experience the push and pull of wanting to be close, but not knowing how.
Together we can map out a plan for you to begin to better understand what you need in your life. I know firsthand that there is freedom and wholeness on the other side of deep personal work and examination of relationships.
Mary Nicoll
Rise Integrative Counseling, LLC
100 Arapahoe Ave Suite 12
Boulder, CO 80302
phone: 303.500.3833
I specialize in working with active-duty military, veterans, first responders and their families. I also work with those who wish to find meaning, recovery and integration after trauma.
Annika Nilsson, M.A., L.A.C., L.P.C.
Hope for Tomorrow Counseling, LLC
7475 W 5th Ave #215
Lakewood, CO 80226
phone: 303-242-7981
I have experience working with individuals that have lost hope are are struggling to find direction. I have extensive experience in the substance use and addiction field and am able to provide a space where you can feel heard and understood without shame and judgement.
I have a passion for working with people and know that there are times in everyone's life that can be too difficult to see past, but there is always hope for tomorrow. It is an honor to join you on your journey and I look forward to working with you.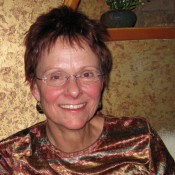 Susan Nimmanheminda, Ph.D., L.C.S.W., C.A.C. III
2305 Canyon Blvd. Suite 205
Boulder, Colorado 80302
phone: 303-449-3942
website:
sunpsychotherapy.com/
This therapist has a video.
Send Email To This Therapist
Susan Nimmanheminda, PhD, LCSW, CAC III has been a psychotherapist working in the Boulder area for over 20 years. She works with individuals (adolescents and adults), couples, and groups. Since getting her master's degree in clinical social work she has continued to train and learn new skills in Hakomi body oriented psychotherapy, substance treatment, group dynamics, EMDR and psychoanalysis. She works with individuals who are struggling with trauma, depression, anxiety, life transitions, self esteem, relationship problems, sexuality and substance abuse, as well as people who feel they are "generally pretty happy" but are looking for support in creating a richer, more productive and satisfying life.
See Full Profile
See All Therapists
Advanced Search
Find Groups
Susan Nofziger, L.C.S.W.
350 Broadway
Boulder, CO 80305
phone: 303-579-2646
Whether you are dealing with relationship issues, loss of a loved one, self esteem issues, anxiety or depression, Susan will listen with warmth and compassion, offering support, guidance and problem solving. From a humanistic social work perspective, informed by object relations theory and essential aspects, she provides a guided process of deep inquiry which can increase understanding of underlying issues that hold you back. This process can help you do what is necessary and realize the capacity to reach your full potential. With over twenty years experience in community mental health, hospitals, an employee assistance program and private practice, she likes helping individuals and couples with their relationships. Since finding the right fit with a good therapist takes time, call with questions.
Laura Rose Northrop, M.A., L.P.C.
1571 Race Street
Denver, Colorado 80206
phone: 303-887-4863
We all are looking to live joyful, empowered lives. Yet when we run into challenges that are confusing and painful, it can create feelings that are hard to navigate. Some of these feelings might include fear, heart-break, shame, loneliness, uncertainty and hopelessness. Within the turmoil of these painful experiences, there is always an opportunity to heal and grow. At the core of every person is a well of goodness and love waiting to be accessed. My mission is to facilitate deep emotional healing, to help others tap into their strengths, move through challenges and restore joyfulness of being.
I provide individual therapy for teens, adults and elders. I specialize in treating trauma, depression, anxiety, relationship issues, grief and loss, spiritual issues and life transitions. Treatment methods include, EMDR and Brainspotting.
Sandy Novak, M.A., M.S., L.P.C.
Sandy Novak, PLLC
1480 Lee Hill Rd. #7
Boulder, CO 80304
phone: 303-629-2960
Sandy Novak specializes in helping couples and families and treating the effects of trauma. She has 22 years of experience in private practice and has been training therapists for 12 years. She works with late teens through elders. Sandy integrates several models of therapy in her work, Satir Transformational Systemic Therapy and Somatic Experiencing. Both focus on the body and making experiential change in each session. Sandy is the founder of The Satir Institute of the Rockies, a training organization for therapists. She travels to China three times a year to teach personal growth workshops to the Chinese people in the Satir Model. Sandy has worked as a senior adjunct instructor at Naropa University training graduate students in counseling psychology and has been a member of the Red Cross Mental Health team, working at Ground Zero.
Nancy Nunes, L.C.S.W., M.S.W.
Enriching Families Now
phone: 303-579-8572
website:
www.EnrichingFamiliesNow.com
Send Email To This Therapist
Nancy's work is heart-centered, supportive and enriching. Her therapy practice serves as a bridge, supporting your journey to health and authenticity. Mindfulness Practices: inhabit your body in the present moment and create peace Transitions, honoring and navigating our lives' transitions: Loss, birth, adolescence, marriage, divorce, moves, illness, aging parents Trauma: understanding its impact and working towards resolution Families: resolving conflicts, supporting members in authentic communication and connection Teens: Finding your gifts, your passions and your voice Parents: Consultation and coaching for parents to understand developmental issues, find confidence, resolve conflicts and create peace Individual Counseling: I will help you find balance in your life
See Full Profile
See All Therapists
Advanced Search
Find Groups
Piper Nunez
Bloom Therapy
191 University Blvd, Suite 265
Denver, CO 80206
phone: (914) 342-7581
I believe in a therapeutic process that is collaborative and flexible, meeting my clients where they are to foster meaningful growth. I approach therapy with warmth and honest reflection to create a non-judgmental space for self exploration. I am passionate about working with individuals and couples who are experiencing emotional struggles, low self esteem, transitional issues and attachment injuries. My aim is to collaboratively help you understand patterns in which you feel stuck, find relief from narratives that are no longer yours, and learn how to move towards your goals. My style is warm, genuine and nonjudgmental while providing transparent feedback throughout the therapeutic process to maximize emotional growth and healing. I work as a supportive partner with each of my clients to find and achieve long term solutions.
Elinor Nygren Szapiro, M.A., L.P.C.
Elinor Nygren Szapiro
39 Tibberton Circle Drive
Bella Vista, AR 72714
phone: 303-506-3507
website:
www.therapistboulder.net
Send Email To This Therapist
Have you been working on yourself for a while but still find yourself hooked by old issues and triggers?
Are you able to intellectually understand your issues but, despite your insight, continue to find yourself repeating the same old patterns?
To help people make the changes they want, I use a variety of proven, effective tools, both traditional and non-traditional because I've found that talking alone isn't enough to heal many issues.
I've been in practice for 40 years and have a warm, down to earth style, which is compassionate and insightful. Clients experience a sense of profound positive release and lightness after most sessions.
See Full Profile
See All Therapists
Advanced Search
Find Groups