Referral Directory Search Results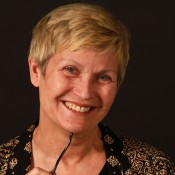 Carol O'Dowd, M.A.
Prajna Partnerships, Inc.
7895 Alkire Street
Arvada, Colorado 80005
phone: 720-244-2299
website:
www.carolodowd.com
Send Email To This Therapist
As a registered psychotherapist Carol O'Dowd, maintains a mindfulness based practice using eastern and western therapies such as Naikan, Morita and Applied Existential Psychology. Her sessions are designed to reduce stress, as well as manage anxieties, grief, loss and trauma. Carol helps individuals and groups partner with wisdom, internal and external, to discover opportunities in life and achieve success. Carol has a counseling office in Arvada, Colorado on grounds with walking trails for mindfulness exercises, and a peaceful courtyard and serene open areas for outdoor sessions.
See Full Profile
See All Therapists
Advanced Search
Find Groups
Heather O'Neil, L.C.S.W.
3442 W. 32nd Ave
Denver, CO 80211
phone: 720 363-5793
Throughout 12 years of practice, my goal has been to facilitate self-discovery, healing and growth for individuals, couples, families and larger groups by making them aware of emotional barriers that can prevent them from creating the life they desire.
My specialties include grief and loss due to death or divorce, as well as new parenting issues and post-partum depression.
Change is difficult, yet it can also lead to an incredible journey full of surprises. Often, my clients discover a wealth of information about themselves and their families along the way.
Defne Dinler Oatney, M.A.
Therapy in the Moment
1518 Main Street
Louisville, Colorado 80027
I am a registered psychotherapist specializing in somatic counseling. I work with clients from pre-teens to adults of all ages, individuals, couples and families. We use sensations, body awareness, and movement to work with what is coming up for you. My goal is to always have a curious perspective, helping let go of judgment for any humanly challenges, discomforts, and feelings. Issues can vary from physical symptoms that cause discomfort in daily life to anxiety, body image issues, wanting more happiness, self-growth, depression, social skills, self-esteem, shame, stress, spirituality, motivation, relationships and resistance. Please contact me for a free 30 minute initial meeting to discuss what you are looking for and if you have any questions for me.
Mary Obata, M.A., L.M.F.T.
3011 Broadway, Suite 27
Boulder, CO 80304
phone: 303 580 0876
Mark Oberg, M.A., L.A.C., L.P.C.
www.sanitascounseling.com
3000 Pearl St. Suite G3
Boulder, Colorado 80301
phone: 303-416-7217
I am a graduate of Naropa University's Contemplative Psychotherapy program specializing in life transitions, addiction, and recovery in all forms.
I believe strongly that all people have the capability to be happy, healthy and feel purpose. Sometimes, however, we may lose sight of the things that have supported us in these pursuits.
I work therapeutically with individuals and couples to help each person reconnect with the areas of their lives that promote the wisdom inherent in each of us. Working in a client-centered, compassionate environment, I feel that it is possible reclaim our proper seats at life's table; more able to accommodate suffering, while also remaining open to life's infinite beauty.
To schedule an appointment, please feel free to email markobergcounseling@gmail.com or to call 303-416-7217.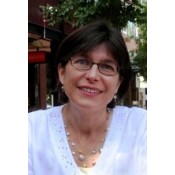 Cathy Ode, M.A.
Cathy Ode Counseling
4410 Arapahoe Ave, Suite 205
Boulder, CO 80302
phone: 303-489-1111
website:
www.cathyode.com
Send Email To This Therapist
I work with individuals, couples and families, with special interest/expertise in supporting step-families. I'm also fascinated by the intersection between spiritual and emotional wellness. While I work with clients who don't identify as either "spiritual" or "religious," I'm also open to exploring those connections with clients when they find it useful.
Therapy tends to be short-term, focused on goals we agree upon together and revisit often.
A free 30-minute consultation can be arranged, to make sure there's a good fit. You can find "testimonials" on my website, describing a warm, engaging style combined with valuable skills. I offer a sliding fee scale as needed.
My office offers abundant, free and convenient parking with easy access from Longmont, Louisville and other areas of east Boulder County, in addition to Boulder
See Full Profile
See All Therapists
Advanced Search
Find Groups
Pat Ogden, Ph.D.
Sensorimotor Psychotherapy Institute
Boulder, CO
phone: 303-444-9111
website:
www.sensorimotorpsychotherapy.org
Pat Ogden, Ph.D., Boulder Psychotherapy Institute Distinguished Guest Workshop Leader, is the founder and director of the Sensorimotor Psychotherapy Institute. She has over 30 years experience, teaches internationally, and is the first author of the groundbreaking book, Trauma and the Body: A Sensorimotor Approach to Psychotherapy.
See Full Profile
See All Therapists
Advanced Search
Find Groups
Scott F. Olds, RPT
Springs New Hope, LLC
10960 W 65th Way
Arvada, Colorado 80004
phone: 303-817-8369
Grief and Loss Counselor: Scott has 16 years experience facilitating groups and individuals experiencing grief, chronic illness, and loss. After losing his first wife to ALS, he transformed his grief into action by guiding others to find happiness and meaning in their lives. Scott has worked with a broad spectrum of organizations in the metro-Denver area, including the ALS Association, Brain Injury Association of Colorado, Judi's House (family support for grief and loss), and Cornerstone Drug Rehab. Scott is a Registered Psychotherapist.
Molly Olk, M.A.
HoloBeing, LLC
phone: 7202449884
Having just recently graduated with a Masters in Transpersonal Counseling Psychology from Naropa University, I have a fresh perspective on therapy. My work with clients is heart-centered and holistic, incorporating a variety of approaches and always catering to the needs of each individual client. I aim to offer a safe place to share feelings, explore possibilities, build relationship, and gently heal emotional wounds. Specifically, I have experience working with anxiety, depression, time and stress management, goal setting, self-compassion work, and empowerment. I use techniques such as Gestalt therapy, humanistic approaches, client-centered models, cognitive-behavioral experiments, and Mindfulness awareness practices. If you are interested in learning more about what it might be like to work with me, please visit www.holobeingllc.com.
Tatum Oman, L.P.C., RPT
Core Therapeutic Center
5378 Sterling Dr Suite 4
Boulder, CO 80305
phone: 720-470-7244
Hello, I am a registered play therapist and licensed professional counselor. I work predominately with children 3-12 years old in my play room, along with my hedgehog (animal assisted therapy), within my private practice, Core Therapeutic Center, in Boulder. I work with children that are experiencing a social, emotional, behavioral, and/or learning problem. This can come out in an aggressive manner, anxieties, depression, excessive crying, isolating, self harm, suicidal ideations, among others. I am a non-directional therapist allowing the child to work through whatever s/he is needing to free up at their pace so to create a safe gentle trusting relationship and environment. While working with the child, I work with the parent(s) and if desired the teacher(s) as well.
Core Therapeutic Center 720-470-7244 tatum@coretherapeuticcenter.com
Alexis Ornellas, L.A.C., L.P.C.
Mana Counseling Services, LLC
3008 Folsom St.
Boulder, Colorado 80304
phone: 720.408.5393
I have significant experience working with substance abuse, trauma/PTSD, and parenting issues, but have passion working with anyone interested in establishing a sense of power, competency, and comfort in their own skin. I use many modalities, including mindfulness, somatic psychotherapies, and dialectical behavioral therapy. If you find that you feel dis-empowered in your life, due to low self esteem, anxiety, difficulty setting boundaries, addictions, trauma, or any other issue that has caused you to shrink from life and not reach your full potential, contact me and we can work together to help you find and own your power. I welcome individuals, couples, and families.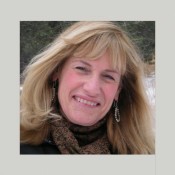 Nancy Ortenberg, M.A., L.M.F.T.
1910 7th Street
Boulder, Colorado 80302
phone: 303.449.2011
Send Email To This Therapist
Nancy Ortenberg, M.A., LMFT is a Jungian psychotherapist with nearly 30 years of clinical experience. She has studied at the Zurich, Denver, and Los Angeles Jung Insitutes, and is a Candidate with the Inter-Regional Society of Jungian Analysts. She has a particular interest in working with messages from the unconscious in dreams, creative expression of the psyche through drawing, painting, sandplay, and writing, and amplification in myth and fairytales. In addition to individual and couples therapy she facilitates ongoing monthly dream groups, offers seminars on dreamwork and sandplay, and provides individual and group clinical supervision and training to licensed therapists and those working toward licensure.
See Full Profile
See All Therapists
Advanced Search
Find Groups
Marcela Ot'alora G, M.A., L.P.C.
Aguazul-Bluewater, Inc
1844 Pearl Street
Boulder, CO 80302
phone: 3038181419
BI-LINGUAL/BI-CULTURAL: SPANISH/ENGLISH
Modalities used: EMDR Brainspotting Solution Focus Guided Imagery Sensory and Somatic Integration Experiential (art, drumming, singing bowls). Areas of specialization include but are not limited to: Trauma: specifically PTSD Transitions: developmental, school, job, relationship, aging etc. Cultural issues: I am bilingual/bicultural- Spanish/English and have extensive experience working with cultural differences. Anxiety and depression Self-exploration/actualization
"When someone really hears you without passing judgment on you, without taking responsibility for you, without trying to mold you, it feels damn good...When I have been listened to and when I have been heard, I am able to perceive my world in a new way and to go on." Carl Rogers